Serial Entrepreneur Vinoth Kumar Created Singapore-Based App ABL-ify To Remove Stigmas Around Autism In Asian Communities
"There's lack of awareness around autism or any mental health issues in Asia. The old school stigmas around disability are still prevalent here in Singapore, despite its rich economy and lifestyle."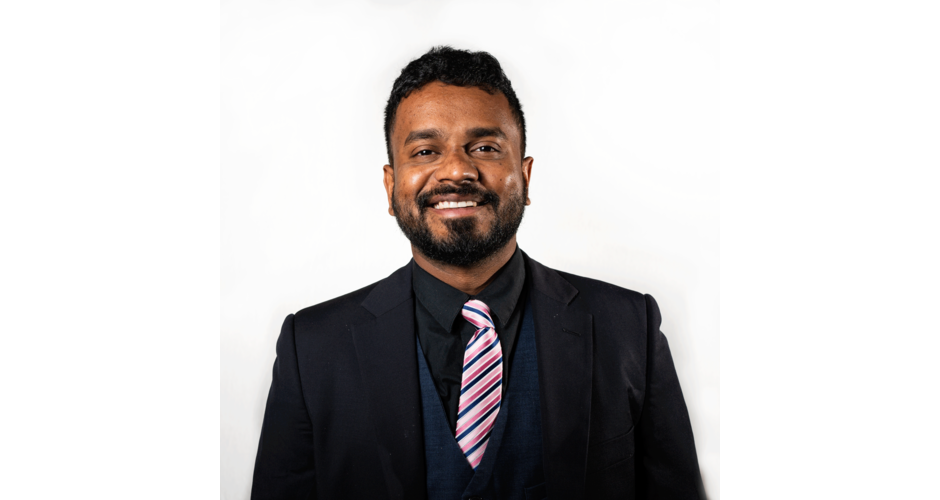 ___
***Are you or someone you know in the global Tamil community doing great things? We'd love to feature them: FILL OUT THIS FORM ***
Network & collaborate with Tamil Changemakers from around the world. Request to join our private LinkedIn community here.
___
Tell us a bit about your upbringing and how that potentially played a part in you becoming a serial entrepreneur.
My parents were immigrants from Kumbakonam and moved to Singapore in the early 90s. As immigrants from a small town, Singapore felt like a huge opportunity for their children. As a result, my parents would send me to the library often, got me into many public speaking competitions, put me in abacus & Taekwondo classes that were not available in their home town. I would often be the only Tamil kid in abacus or origami class. This exposure got me more inquisitive as I was always curious and looking to learn. I was also used to being alone and getting things done myself. It plays a role in my current entrepreneurial endeavours because I'm not afraid to try new things even if it looks outlandish or embarrassing. For example, with my company Traffic Kumar, I had to socialize with people that were different from me and I didn't find it difficult to strike up a conversation with a complete stranger and work with them, whether it be an e-commerce supplier in China or a Tamil client in Scarborough. I think more than talent, people skills and the ability to learn are crucial for entrepreneurship.
What made you decide to pursue a paralegal license?
I started my career at SAAAC (South Asian Autism Awareness Centre) in Toronto where I was approached by a few parents who needed translation assistance with legal papers. I was very interested in legal research and at that time. I came to know about the paralegal program and how you can run an independent paralegal practice in Ontario. Since I always had the entrepreneurial itch, I signed up for evening classes at a college and eventually became a paralegal after completing the course.
What prompted you to start Teak Canada Immigration Services?
While practicing as a paralegal, I'd often get inquiries around the topic of immigration. Once again, I decided to invest in evening classes and completed a diploma around Immigration, passed the licensing exam to start the business.
You currently run (or part of) 3 companies (TK Legals, TeakCanada Immigration Services & ABL-ify Asia). How do you manage your time so you can ensure each is progressing forward successfully?
I try to compartmentalize my time and try to delegate work. I was grateful to meet many friends/co-workers who had different skills who have also assisted me along the way. Having to learn new skills in different industries encourages a growth mindset. I believe it's okay to put your eggs into different baskets as a strategy to enjoy success in life.
Do you run these businesses by yourself or do you have partners? How did you choose your partners for the various ventures?
For Teak And TK legals, I work alone with a marketing team to help me. For ABL-ify, I have a partner, Siddharth manages the product side of the business. Siddharth and I served in Singapore Army when we were young and he was always great with technology. The voice-over artist for the ABL-ify was a Heather Tan, BBC journalist whom I studied with.
When it comes to finding team and partners, I was lucky to have made friends and still kept in touch with them. I also go to networking events and connect with people. I also approach random individuals online and meet via zoom to see if we can work together. If we click as people, it means I can work with them. Crazy story, I met a graphic designer on Tinder and started working with her (haha)!
What made you decide to start ABL-ify Asia? Why is it based in Singapore (and not in Toronto)? How did you fund it? How did you come up with the name?
There's lack of awareness around autism or any mental health issues in Asia. The old school stigmas around disability are still prevalent here in Singapore, despite its rich economy and lifestyle.
While I was working at SAAAC, I did want to create an AAC App for children targeted at Asia. I have been discussing this with Siddhart for few years but we didn't get into it as once the pandemic hit, my other businesses were severely affected so I decide to focus completely on those businesses to get them back on track. Additionally, with everyone working from home, it gave us both more time to look into this.
There are already quite a number of AAC Apps in North America which made Asian a more attractive market. Singapore in particular was of interest because it's a very business-friendly country.
With respect to funding, we competed in the Singapore Indian Chamber of Commerce and Industries's Launch Pad 2021 program, hoping to win and get some funds. We were praised as an interesting concept but did not win anything. Then I tried to reach out to angel investors to see if there was any interest. Again, there was no response. So, I decided to bootstrap and develop & market the app.
We put together a Kickstarter funding campaign to get a Tamil, Mandarin and Malay version of the app. You are free to donate to the campaign - http://kck.st/3CidRrK.
In terms of how I came up with the name ABL-ify, I wanted disabled children to feel ABLED, thus ABL. The "ify" was inspiration from a popular music app.
Can you tell us about a failure you've experienced in the last 5 years and what you learned from it?
I have seen my share of failures. I've lost jobs, cases, grants, yelled at by clients in court and the list goes on. The only thing I learned was to always come back.
Where do you see yourself in 5 years?
I intend to finish LLM and practice law. I also want to have successful e-commerce business and apps as side hustles.
What do you do outside of work for fun?
I am a huge movie buff. From Tamil to Korean to English, I try to catch up with everything. I do jog and swim to keep fit.
What is an insecurity you have?
I am an immigrant child who lived as a minority. So, naturally there are lot of insecurities over identity, financial and social status while keeping up to my parents' expectations of what a successful life looks like.
_____________________________
Related Articles:
_____________________________
In terms of your personal legacy, in a few sentences, describe how you want to be remembered by your family and friends?
I want to be remembered as the person who was adventurous and explored many things in life. Someone like Howard Hughes.
What do you think you would tell 16-year Vinoth looking back?
16-year-old Vinoth had lot of insecurities and never fit in with where he was living at the time. I would tell him that there were many others who felt like him and to be patient.
What book have you read or podcast have you listened to recently that's impacted your life in a positive way?
"The Non-Technical Founder: How a 16-Year Old Built a Six Figure Software Company Without Writing Any Code" by Josh Macdonald. I was more enthusiastic and motivated about creating ABL-ify after reading the book.
What is a new belief, behaviour or habit that has most improved your life?
I started to walk my neighbour's dog. I was never into the idea of having a pet but I realized after walking a few dogs that it does wonders for your mental health, along with the act of being kind of animals. I also started occassionally feeding stray animals as well.
If you were given $1 billion, how would you allocate the money to change the world?
We better work on saving the planet. I would allocate most of the money to environmental non-profits that can do something to save the earth.
I also believe that money should be spent on education female children and creating LGBTQ awareness on a global scale. Hopefully the result is that more women will get into the workplace and take on leadership roles, which also means smaller families, a lower population and less broken homes. This will change the world into a better place.
How would you describe the impact that the Toronto Tamil community has had on you personally and professionally?
The Toronto Tamil community taught me kindness and the concept of a brother/sisterhood. I didn't see what I saw before which was a "dog eat dog" world type of mindset. Even complete strangers were nice to me. I got my first job in Toronto as a waiter from a Tamil restaurant and my career also started at SAAAC Autism Centre where I started as a volunteer.
What is your favourite Tamil food (meal or dessert)?
Undoubtedly, Masala Vadai.
What is your favourite Tamil movie?
Selvaraghavan's Pudhupettai.
What does Tamil culture mean to you?
It means to me living an adventure-seeking life, like the Chola dynasty. They crossed oceans, went on to explore Southeast Asia and built a huge empire.
**Looking to create your love story? Join the other couples who have dated and got married through myTamilDate.com!***
"myTamilDate Love Story: Jenani & Nav Found Each Other At The Right Time And Right Place In Life"
"myTamilDate.com Love Story: Suji & Sinthu Lived 15 Minutes Apart For Years And Never Met Until Joining MTD"
"How France Met Canada: A MyTamilDate.com Love Story"
"How a Message on myTamilDate.com Led to an Engagement for Lavanya & Vitharan"
***CLICK HERE to listen to us on Spotify!***
Related Articles: