Australian-Tamil Entrepreneur Sujan Selven Is Creating Economic Opportunities For Remote Villages In Northeast Sri Lanka Using Upcycled Devices & Improved Connectivity
"Networking is very important and takes a lot of time and effort but is worth it in the long run. Now, I have a list of people that I have a relationship with that I could potentially reach out for help, brainstorm ideas and get advice from."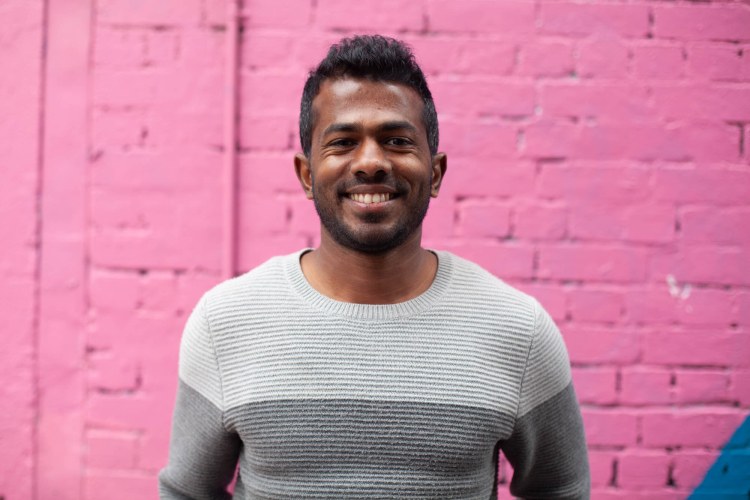 Sujan Selven is a serial social entrepreneur aiming to create businesses that make money but also have some element of driving social good to them as well. He started Space Comms and Civil with his brother which focuses on telecommunication builds, electrical services and civil construction. He went on to co-found Upcycled Tech which has a goal of lifting the Northeastern part of Sri Lanka into the digital economy by providing internet connectivity as well devices (recycle) to the population there to open up economic opportunities. He is also passionate about the arts, human rights and is an advocate for refugees and asylum seekers.
___
***Are you or someone you know in the global Tamil community doing great things? We'd love to feature them: FILL OUT THIS FORM ***
Network & collaborate with Tamil Changemakers from around the world. Request to join our private LinkedIn community here.
INTERESTED IN MEETING OTHER TAMIL CREATORS, PROFESSIONALS & ENTREPRENEURS FROM AROUND THE WORLD? JOIN THE TAMIL CHANGEMAKERS COMMUNITY HERE & ACCESS OUR MEMBERS ONLY LINKEDIN GROUP, EXCLUSIVE EVENTS & MORE!
___
I absolutely love the work you are doing with Upcycled Tech (https://www.upcycledtech.com.au/) where you are collecting 2nd hand tech devices and donating back to people in Northeast Sri Lanka. Tell us why you started this and the impact you're hoping it has.
I was in Jaffna from 2019 to 2020. While I was there, the COVID-19 pandemic was at its peak. Schools shut down from a face-to-face perspective for months and I found out that kids still wanted to access education but the majority couldn't. I did some research and discovered a few facts (as per the 2020 census):
- Only 18% had access to a device, digital literacy is 18.8% and only 8.2% of households connected to the internet.
- The usage of computer devices are minimal, and access to the internet is even less (8.2%).
I strongly felt like we had an opportunity to improve education, create job opportunities and open up a wide range of digital businesses via this project.
Do you have plans to make this a social enterprise that's for-profit or will it remain a non-profit?
We want to make Upcycled Tech into a social enterprise in the future to make this a sustainable project financially and be able to provide additional services.
How did you bring the team together along with advisors (some impressive people on that list)?
When I was in Jaffna, I had the idea of connecting people with a device and connectivity. When I told my friends about this project, they understood the concept and wanted to be part of it. I worked with Niro previously on some tech projects, and he is a creative guy; he also connected me with some impressive people.
_____________________________
Related Articles:
_____________________________
You're the definition of a serial entrepreneur as you also run Yaarl (1st Tamil-focused event centre in Australia) and Space Comms and Civil (provider of Technology and Communications Services). Tell us a bit more about why you started these businesses and how are they going today.
Yaarl started as a family-owned business. My mother is a fantastic cook who really enjoys her craft and I love running events (part of a previous non-profit that I ran). I was coordinating a minimum of 4 events per year while helping out with a number of other events, leading me to eventually study an Advance Diploma in Events.
Space Comms and Civil focuses on technology and electrical construction. My brother and I had an excellent opportunity to be part of the National Broadband Network rollout in Australia. We just grew organically from there to where we are now. We focus on telecommunication builds, electrical services and civil construction.
Tell us more about the experience you had with Event Boss (ticketing platform streamlining processes for organizations to sell tickets for community events, etc.). What was the result of that experience, and what did you learn from it?
We had the Tamil community here still selling tickets phsyically at grocery stories and we had multiple events on the days/weeks. We had so many charity events in the Tamil community to help raise funds for projects in Sri Lanka, but the events weren't really coordinated because of this manual selling process. I wanted to change this. I started the first online ticketing platform EventBoss.com for the Tamil Community in Australia, purposely build for the Tamil Community to make our Tamil events more effective financially.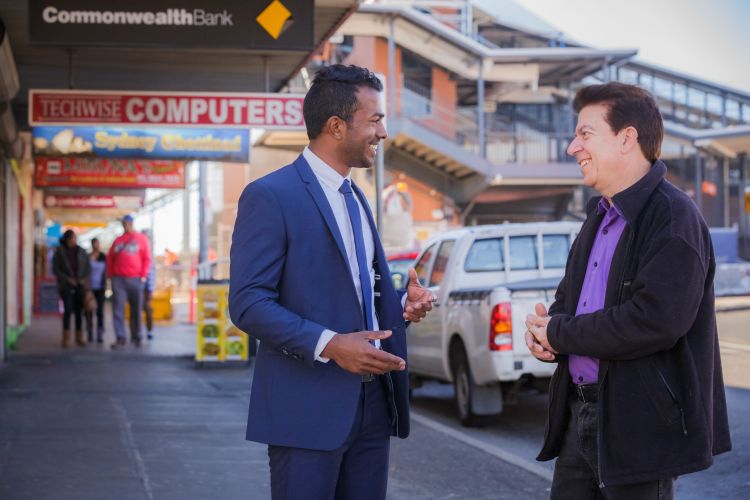 Do you see yourself focusing more of your time in the future on Upcycled Tech or continuing to focus on your bread-and-butter (Space Comms and Civil)? How do you make decisions on what projects you want to focus your time on and how long you spend on them?
I need both of them, I need Space Comms and Civil to support myself financially and I need Upcycled Tech to help push the Northeast in Sri Lanaka into the digital economy. I want to create jobs, improve education and help businesses using technology.
What is your view on networking and how did you go about building your network?
Networking is very important and takes a lot of time and effort but is worth it in the long run. Now I have a list of people that I have a relationship that I could potentially reach out for help, brainstorm ideas and get advice from.
Where do you see yourself in the next 3-5 years?
In business, Space Comms and Civil looking to provide service in the rail network, especially on the signal side. With Upcycled Tech, I'm hoping to have at least 50% connectivity and access to the devices for the population in Northeast Sri Lanka.
What is a failure you've experienced in the last 3-5 years that you've learned the most from?
From Yaarl, I learned the importance of financial long-term planning and having a good accountant. I failed in Yaarl in the long term because of these things, and I highly recommend having the right accountant.
What do you like to do for fun outside of work?
I play cricket, catch up with friends and go to my favourite Korean restaurant. I watch a lot of Tamil movies and worked on a few feature and short films.
In terms of your personal legacy, in a few sentences, describe how you want to be remembered by your family and friends?
Someone who gets things done - not just talk but action it with a plan.
What do you think you would tell 16-year Sujan looking back?
Make mistakes, learn from mistakes, and ask for help.
What is your favourite book(s) you've read recently or a podcast(s) that you've listened to recently that's had an impact on you?
During my 14-day quarantine, I had the chance to read the book "In order to live", a very inspiring book.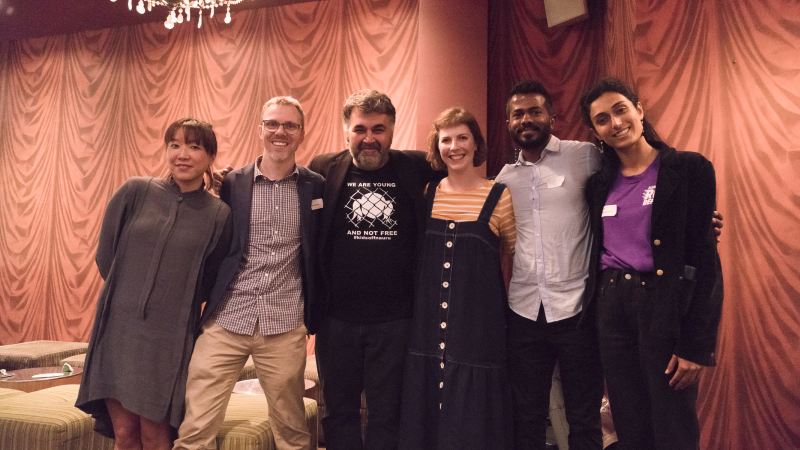 What is a new belief, behaviour or habit that has most improved your life?
Sharing ideas with people and networking.
If you were given $1 billion, how would you allocate the money to change the world?
I will start by trying to achieve a goal of 100% connectivity for the population in Northeast Sri Lanka with the rest of the world and improving education literacy rates to 100%. Everyone should have access to shelter, water, good public health and a means of transportation.
How would you describe the impact that the Australian Tamil community has had on you personally and professionally?
The community has positive impacted me significantly since I've made some great friends who are willing to help me. For example, my friend Thiru got me into the telecommunication side while another friend, Brami Jegan got me involved in state and local council elections. I learned so much from them and still learning from all my friends.
What is your favourite Tamil food (meal or dessert)?
Appam - my favourite appam is with jaggery.
What is your favourite Tamil movie?
I recently watched Soorari Pottru and I love it.
What does Tamil culture mean to you?
It gave me a basis for my values, identity & language.
**Looking to create your love story? Join the other couples who have dated and got married through myTamilDate.com!***
"myTamilDate Love Story: Jenani & Nav Found Each Other At The Right Time And Right Place In Life"
"myTamilDate.com Love Story: Tharshi & Ravi Found Love During Lockdown"
"myTamilDate.com Love Story: Suji & Sinthu Lived 15 Minutes Apart For Years And Never Met Until Joining MTD"
"How France Met Canada: A MyTamilDate.com Love Story"
***CLICK HERE to listen to us on Spotify!***
Related Articles:
"Separated From Family During Sri Lanka's Civil War, Ganesh Thava Overcomes Childhood Adversities To Find Success As Actor, Writer & Director"
"Singaporean-Born, Canadian-Raised, Decolonial Racial Equity Educator Channdika Thayver Delivers Powerful TEDx Talk On Racial Equity In The Workplace"
"Tamil Innovators Spotlight: Theban Ganesh Discusses Building a Web3 Company, Improving Healthcare Through Blockchain, Successful Exits"
"Elite Athlete, Coach, Future Chiropractor & Entrepreneur Abirami Shanmugaratnam Is Making Waves In The Athletic Performance Industry"
"Toronto's OG Food Writer Suresh Doss Is Using His Reach And Voice To Help Engineer A Comeback For Beleaguered Restaurant Industry"
"Ballet And Kung Fu Trained Australian Actress & Writer Rubi Balasingam Is Promoting Tamil Voices In Aussie TV And Film"
"Yathusha Kulenthiran's Marketplace For Environmentally Sustainable Palmyra Products Empowers Female Artisans In Sri Lanka"
"Australian-Tamil Entrepreneur Sujan Selven Is Creating Economic Opportunities For Remote Villages In Northeast Sri Lanka Using Upcycled Devices & Improved Connectivity"
"Crypto Tinhorn & Former Journalist Anand Venkateswaran Talks About Buying A $69M Digital Art Piece, Collecting Stories & Catalyzing Change"
"Tamil Innovators Spotlight: Abarna Raj, CEO of Australian Social Startup Palmera, Is Tackling World Poverty"
"These Tamil Founders Behind Agritech Startup Dunya Habitats Want To Alleviate Food Security Globally"