The Worst Event to Attend
Tales about Tamil functions, featuring Vijay and Dhanush.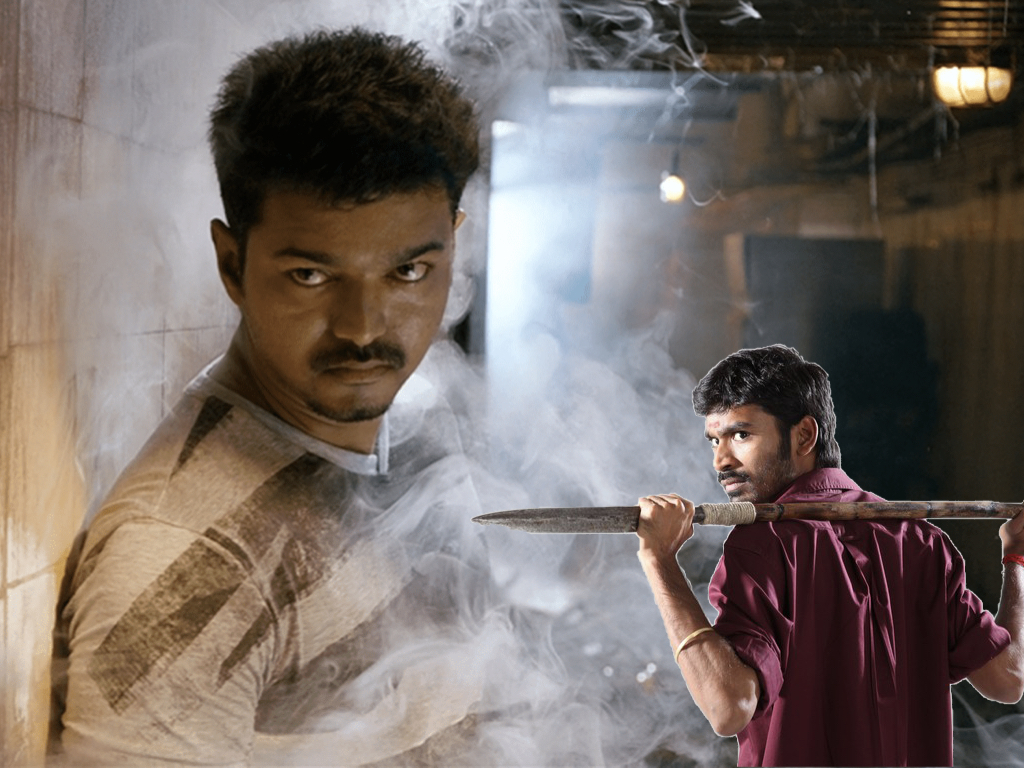 From bad to worst, the three most dreadful events I have ever been to are: a Moana themed birthday party exceeding $1000 for an oblivious pug, my beloved Appappa's funeral, and any Tamil function.
Tamil functions bring an uncertainty that keeps me eternally guessing about what to expect. Not knowing if I'll be forced to socialize with relatives who for over two decades of my life I didn't know existed is nerve-wracking in and of itself. Moreover, playing cat and mouse to avoid the eccentric relative that every family has only makes matters worse. Even if I feel more prepared to discuss the rationale behind my film degree before any Kumon exam growing up, I can be certain of only one thing – I'm not.
Whether it's a "small gathering" at my cousin's cousin's cousin's house or the only wedding my sister will (hopefully) ever have, archaic yet subtly enforced Tamil social protocol will inevitably sour the celebration. To better illustrate, I've written a short and possibly Oscar worthy (but probably not) screenplay. Just sit back, grab a handful of trail mix, and enjoy.
My parents can appear so convinced I know someone that even if I don't, I'll convince myself I do. Even with zero background on the person they claim I know, I'll take the bait from their confidence alone. When the person I claimed to remember says otherwise, my parents will keep insisting we know each other but claim that our memories are just poor.
However, the only thing poor I've noticed is their go-to ice breaker, specifically when introducing two people to one another. The topic they choose to converse about is blander than idli. But to their credit, it's always consistent. I have prepared another mini-screenplay – this time inspired by an infamous moment in NBA history – to help you better visualize the type of conversation I am referring to.
There isn't much I can say to someone when I'm introduced to them by their accolades. I can either smile politely or disingenuously praise them as if their education defines their character. The third option – which I scarcely use – is to troll them by asking why this exceptionally-educated individual settled for the number of degrees they did. Speaking from personal experience, it's definitely fun but I wouldn't recommend it.
It's no secret that Tamil parents heavily emphasize academic accomplishment over almost anything else. I used to think my parents would let my sister marry a man who was a serial killer – as long as he had multiple Master's degrees and a PhD. Obviously I'm exaggerating, but if he had multiple PhD's I could see it happening.
Honestly speaking, Tamil functions aren't as bad as I've painted them to be. They have pros which are usually in the form of delicious short eats (preferably mutton rolls), and cons like having to justify my film degree to known and unknown relatives. I would much rather just find the pros elsewhere to avoid the cons. I'm not boycotting Tamil functions but if you were to ask me how many I plan to consecutively skip, I'd say not one, not two, not three…