Bay Area Resident Sree Sripathy Co-Founded The Women's Parkinson's Project To Advocate For Better Treatments For Women
"After I was diagnosed with Parkinson's disease I started looking for specific data sets and resources on women, particularly South Asian women. There weren't any. There were also many stories of negative experiences women faced when speaking with their doctors about medication or diagnosis. There is a history and pattern of women continually being ignored, underrepresented and dismissed in general but when it comes to medical and health issues it is a major problem."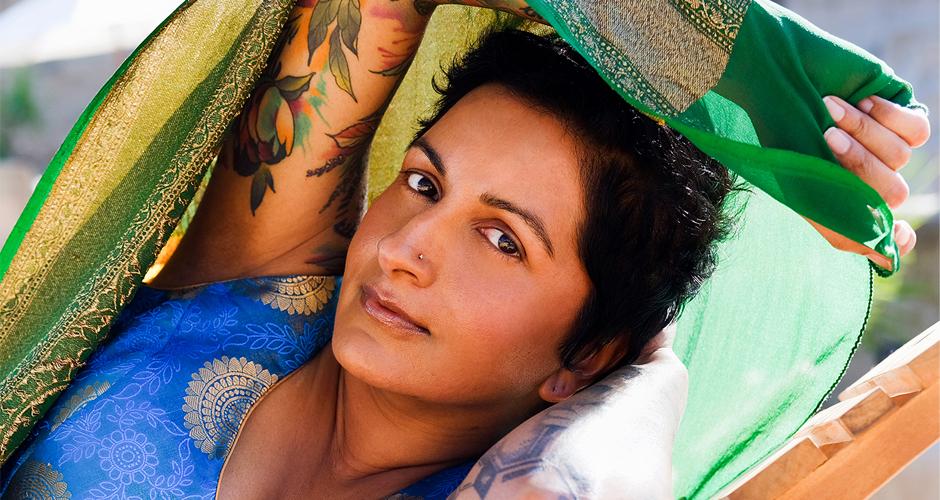 ___
***Are you or someone you know in the global Tamil community doing great things? We'd love to feature them: FILL OUT THIS FORM ***
Network & collaborate with Tamil Changemakers from around the world. Request to join our private LinkedIn community here.
INTERESTED IN MEETING OTHER TAMIL CREATORS, PROFESSIONALS & ENTREPRENEURS FROM AROUND THE WORLD? JOIN THE TAMIL CHANGEMAKERS COMMUNITY HERE & ACCESS OUR MEMBERS ONLY LINKEDIN GROUP, EXCLUSIVE EVENTS & MORE!
___
Why was the Women's Parkinson's Project created? How did the 3 co-founders come together?
After I was diagnosed with Parkinson's disease I started looking for specific data sets and resources on women, particularly South Asian women. There weren't any. There were also many stories of negative experiences women faced when speaking with their doctors about medication or diagnosis. There is a history and pattern of women continually being ignored, underrepresented and dismissed in general but when it comes to medical and health issues it is a major problem. My co-founders, Kat Hill, a retired Nurse Practitioner and midwife, and Richelle Flanagan, a dietician, and I wanted to change that dialogue and create a platform to share women's stories so we could advocate for better treatment. We came together to form the organization in 2021 after we all connected at the 2019 World Parkinson Congress.
How is the organization funded? What has been the impact of the organization so far?
We are an all volunteer organization, so we don't have funding. There are other organizations that we partner with that empower women in different ways and we join together on projects. Funding eventually would be nice but that is not our focus currently. In terms of impact, we have over 2,000 followers across social media and we are growing steadily. We just launched our newsletter in March of 2022. Our Co-Founder Richelle was a co-author on a seminal medical paper titled "Unmet Needs of Women Living with Parkinson's Disease: Gaps and Controversies" along with some other fantastic women, two of whom are South Asian. We had our first webinar, co-hosted by the World Parkinson Congress on International Women's Day, in Spanish and English, the first of its kind, addressing key topics in the paper.
How did you come to find that you had Young Onset Parkinson's Disease? What were your first thoughts when you heard the diagnosis?
I found out I had YOPD after I visited a neurologist and had some brain scans done, along with a clinical exam. I had a feeling that something was wrong and I pursued it. I had very responsive doctors so I did not run into issues. My first thoughts? I didn't really have any. I felt quite fine and positive that this could be resolved. A few days later it really hit me. It still is sinking in all these years later. It's a process.
What is a misconception about this disease that you often hear? What do you wish people knew or understand about Parkinson's?
Common misconceptions about the disease are that only older men (60+) get diagnosed, that it is a male centered disease, that it affects motor symptoms and that most people have a tremor or shakes. Forty percent of people with Parkinson's Disease are women. The disease affects each individual differently. There can be some commonalities, yes, but there are many variables. Parkinson's Disease affects every aspect of one's life, from movement to emotion to your psychological states, it's not just a tremor. One minute you can feel just fine and 20 minutes later exhausted. The list of what people could and should know is endless.
How does it impact your day-to-day life? What kind of treatments are there available to help slow down the progression of the disease or even a cure?
It impacts everything. From how I move, to how I speak, to the volume of my voice, to how I shower, use the bathroom, to how I swallow, to how I think and how I interact with people. Name something someone does daily and Parkinson's affects it. It is an incurable degenerative brain disease. Slow progressing, generally, although it feels quite fast to me. There are many medications and treatments to help with symptoms. The only thing shown to slow down progression is exercise, usually high intensity where your heart rate is in a certain range. Each person with Parkinson's should consult with their doctor, however, before beginning any physical regimen.
How does your role in Tech help with the work you do with WPP?
My job has helped me in the sense that I understand technology, social media, analytics, customer interaction, etc., so in that way, it's been great training when building the WPP website and integrating social. It is something I do enjoy and I've always enjoyed technology. Just recently though I've made a transition and I am taking up a fellowship for one year. I've recently become a Local Fellow for CatchLight, a non-profit organization promoting visual storytelling. I'll be a full-time visual journalist working at India Currents, working with the South Asian community. Photography and storytelling is something I've been working on for years. I hope to cover some stories relating to South Asians and health and wellness.
What's been a failure (or "learning lesson") you've experienced in the last 3-5 years and what did you learn from it?
There have been many failures. I've started many things, projects, working towards goals and dreams and stopped midway or even a quarter of the way through due to fear, shame, self-doubt, self-criticism, or the ever present - what will people or the community think? It doesn't matter what the goal or project was, the process was the same. What I learned and am still learning is that doing the work isn't easy. Consistency is key. Anytime I see someone with success and think, wow, they did that so easily, a closer look shows years of hard work and dedication behind that. So if I want something, I have to persevere. And while surrounding myself with people who believe in me helps, when I'm by myself in the quiet hours of the night, I only have myself, my strength, my determination, and I must activate my own belief and push forward. So easy to say, not easy to do.
_____________________________
Related Articles:
_____________________________
Where do you see yourself in the next 3 years?
I have no idea. Not one. Hopefully alive and as healthy as I can be, enjoying times with my friends and family and pursuing work that has meaning. I never thought I'd be living my life with Parkinson's Disease so I just try to focus on the next day or the next hour. Three years? Good grief.
What role has your family & friends played in the choices that you've made in your life so far?
It's so subtle and so obvious at the same time. My parents immigrating to the USA affected my choices. The values and cultural education they gave me had a huge impact on how I view the world. Growing up with the majority of family in the US gave me the most wonderful and noisy childhood. We learned slokams, traditions, history, heritage and all that definitely shaped my thinking. Growing up in the Bay Area surrounded by music and dance has had a huge impact on my appreciation of Tamil/Indian/South Asian culture.
What do you do outside of work for fun?
Honestly I'm so boring. I don't do anything for fun. I take pleasure in what I do, but there is this drive to create, something inside me that wants more, to make a difference, at least in my own life and that has nothing to do with leisure. But I read a lot. I love romance novels, and have been slowly writing one for years. See how I can't have a hobby? I like spending time with my friends, visiting family whenever I can. Traveling, but even in that I look for light, for colour, texture, something to photograph, to keep my mind busy. I'm filled with a lot of ADHDish type of energy. Napping. I do like napping.
What is an insecurity you have?
Oh many! But I'll tell you one. I'm very insecure about my Tamil. I used to speak fluently as a very young child, but education, matriculation and the ever present shame of pronouncing things wrong and being corrected have a stifling effect on growth. I've been meaning to learn to read, write and speak fluently. I'll get around to it. I just learned the words for clove and coral the other day. My Amma was surprised I didn't know. These are not words used often. Now food, plate, water, rasam, now quickly please, those are things I know very well.
In terms of your personal legacy, in a few sentences, describe how you want to be remembered by your family and friends?
I do think about this often as I feel death or the presence of death keenly. Not comfortable for many to hear, but I do. This disease, slow progressing as they say it is, puts me in that mindframe. I'd like to have made a difference in how women are treated with Parkinson's Disease and other neurological conditions. I have many more, but you'll have to ask me again.
What do you think you would tell 16-year Sree looking back?
Spend more time learning Tamil with Paati. Take up meditation, pranayama and yoga, because they will help you later. And just laugh. Laugh and laugh with friends and family, and walk & enjoy life.
What is your favourite book(s) you've read recently and why?
Well, I've been re-reading one of my favourite authors, Lisa Kleypas. Her stories are so beautiful, tender and humorous. I've been reading Larry Rosenberg's Breath by Breath which brings me peace and helps with anxiety. I have a translation of Sangam poetry by my bed and am amazed at the imagery and language of these poets. I have many books of photography that I look at often. I have recently started Megha Majumdar's A Burning and am devouring this rapidly, it is wonderful so far. The list goes on. I love books.
What is a new belief, behaviour or habit that has most improved your life?
That I matter. That I'm ok as I am (that is a work in progress). That I have something to offer. Drinking lots of hot water with lemon, amazing how refreshing that is. Spending more time with my Amma and Appa, getting to know them as people is wonderful and very interesting. That's not a new belief but a more frequent habit.
What is something that you've splurged on recently in the last year that you have zero regret about?
In the last year, nothing. In 2019 I traveled on my own through Southeast Asia/Asia and I don't regret that at all. I still have to share those photos.
How has the US Tamil community impacted you both personally and professionally?
I grew up in the Tamil community here in the Bay Area and most of the interaction would be functions on the weekends, or Navarathri visits. Professionally I don't think there's been any impact, but personally it has been a wealth of culture, affection, and fun. It's a great community we have here and I'm lucky to be a part of it.
What is your favourite Tamil food (meal or dessert)?
Rasam saadham or thayir saadham with vadumangai, narthangai, appalam. Very simple. Nothing like it.
What is your favourite Tamil movie?
I'm terrible at watching Tamil movies. My favourite series though was 7C along with Sabaash Meena, and I loved Adhu Idhu Yedhu with Siva Karthikeyan.
What does Tamil culture mean to you?
Hmmm, strong women, fabulous food, loud exuberant voices, arguing and bickering, price negotiations, lungis, veshtis, sarees, and language that is as fierce and active as mustard seeds heating up and popping in oil. I am Tamil. It's everything really, in my blood, in my heart, in the way I think. I may not be fluent, but it's in me.
**Looking to create your love story? Join the other couples who have dated and married through myTamilDate.com!***
"myTamilDate Success: A Gentle Push Towards Online Dating By Family Brought Céline & Santhous Together"
"myTamilDate Success: The Second Time's the Charm for Aranie & Saaron"
"myTamilDate Success Story: It Was Love At First Sight For Madhu & Niya"
"myTamilDate Love Story: Jenani & Nav Found Each Other At The Right Time And Right Place In Life"
"myTamilDate.com Love Story: Tharshi & Ravi Found Love During Lockdown"
"myTamilDate.com Love Story: Suji & Sinthu Lived 15 Minutes Apart For Years And Never Met Until Joining MTD"
"How France Met Canada: A MyTamilDate.com Love Story"
***CLICK HERE to listen to us on Spotify!***
Related Articles:
"Separated From Family During Sri Lanka's Civil War, Ganesh Thava Overcomes Childhood Adversities To Find Success As Actor, Writer & Director"
"Singaporean-Born, Canadian-Raised, Decolonial Racial Equity Educator Channdika Thayver Delivers Powerful TEDx Talk On Racial Equity In The Workplace"
"Tamil Innovators Spotlight: Theban Ganesh Discusses Building a Web3 Company, Improving Healthcare Through Blockchain, Successful Exits"
"Elite Athlete, Coach, Future Chiropractor & Entrepreneur Abirami Shanmugaratnam Is Making Waves In The Athletic Performance Industry"
"Toronto's OG Food Writer Suresh Doss Is Using His Reach And Voice To Help Engineer A Comeback For Beleaguered Restaurant Industry"
"Ballet And Kung Fu Trained Australian Actress & Writer Rubi Balasingam Is Promoting Tamil Voices In Aussie TV And Film"
"Yathusha Kulenthiran's Marketplace For Environmentally Sustainable Palmyra Products Empowers Female Artisans In Sri Lanka"
"Australian-Tamil Entrepreneur Sujan Selven Is Creating Economic Opportunities For Remote Villages In Northeast Sri Lanka Using Upcycled Devices & Improved Connectivity"
"Crypto Tinhorn & Former Journalist Anand Venkateswaran Talks About Buying A $69M Digital Art Piece, Collecting Stories & Catalyzing Change"
"Tamil Innovators Spotlight: Abarna Raj, CEO of Australian Social Startup Palmera, Is Tackling World Poverty"
"These Tamil Founders Behind Agritech Startup Dunya Habitats Want To Alleviate Food Security Globally"