The Tamil Creator (Ep.13): Tanya Yoganathan – Momtrepreneur Created An E-Commerce Business That Netflix Star Maitreyi Ramakrishnan Is A Fan Of
Tanya Yoganathan is a mother of two, and the creator of Her Sun & Stars Co. She joins Ara to discuss how she started a business during the start of the pandemic and was able to quit her full-time job because of it. They also discuss Maitreyi Ramakrishnan shouting out Tanya's company, impostor syndrome, and the importance of financial literacy before jumping into the new segment Creator Confessions.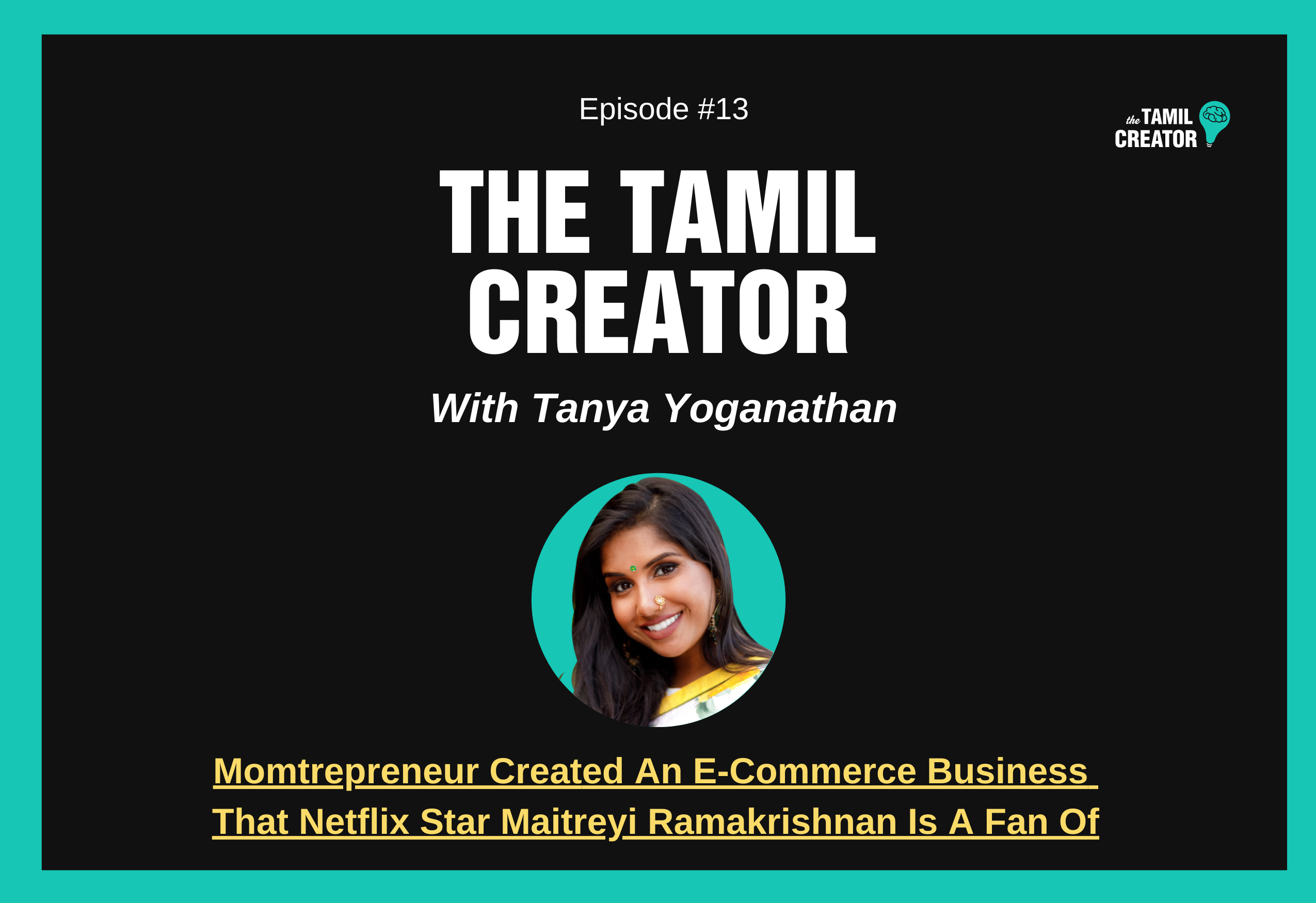 "The Tamil Creator" is a podcast started by me (Ara Ehamparam). As someone who is extremely inquisitive by nature, I created the podcast to chat with, spotlight, and learn about brilliance among creators in the Tamil community - and among creators in general from all over the world.
**For a chance to win a $100 gift card and get future podcast updates, interviews and other news, please sign up for the newsletter - CLICK HERE!**
***To support the work we do to tell creator stories around the world, become a VIP fan - CLICK HERE!***
***Want to leave feedback, guest recommendations or interested in being an advertising partner - CLICK HERE!***
Timestamps:
01:06 - Tanya starts the podcast
01:53 - Ara starts the podcast
03:17 - How Tanya and Ara met, and can Ara speak Tamil?
06:17 - Introducing Tanya Yoganathan, being Instagram famous, how Her Sun & Stars came to be
20:05 - Starting and successfully growing her business (during the pandemic) while working a full-time job
28:13 - Previously work as an advisor in analytics, struggling to celebrate milestones
32:47 - Getting her first celebrity shoutout from Maitreyi Ramakrishnan
37:26 - Why Ara started the podcast
40:17 - Tanya's first sale, quality vs. time
51:24 - Balancing insecurities and confidence, impostor syndrome
56:37 - Starting a business with kids
59:53 - Viewing money as a tool, the importance of financial literacy
1:00:07 - The FIRE movement
1:08:49 - Personal legacy, Nick Offerman, Ernest Hemmingway, and S.P. Balasubrahmanyam
1:11:51 - The lost art of being able to disagree with someone
1:13:20 - The importance of starting
1:15:57 - Creator Confessions (Tanya's favourite Tamil creators, when she wants to retire, and more)
1:30:13 - The wrap up
Connect with Tanya - https://www.instagram.com/tanya.yoganathan/
Visit Her Sun And Stars Co. - https://www.instagram.com/hersunandstars.co/
Related Articles: