The Tamil Creator (Ep.7): Jananie Baskaran On Raising $60K For Charity Using Photography
"The Tamil Creator" is a podcast started by me (Ara Ehamparam). As someone who is extremely inquisitive by nature, I created the podcast to chat with, spotlight, and learn about brilliance among creators in the Tamil community - and among creators in general from all over the world.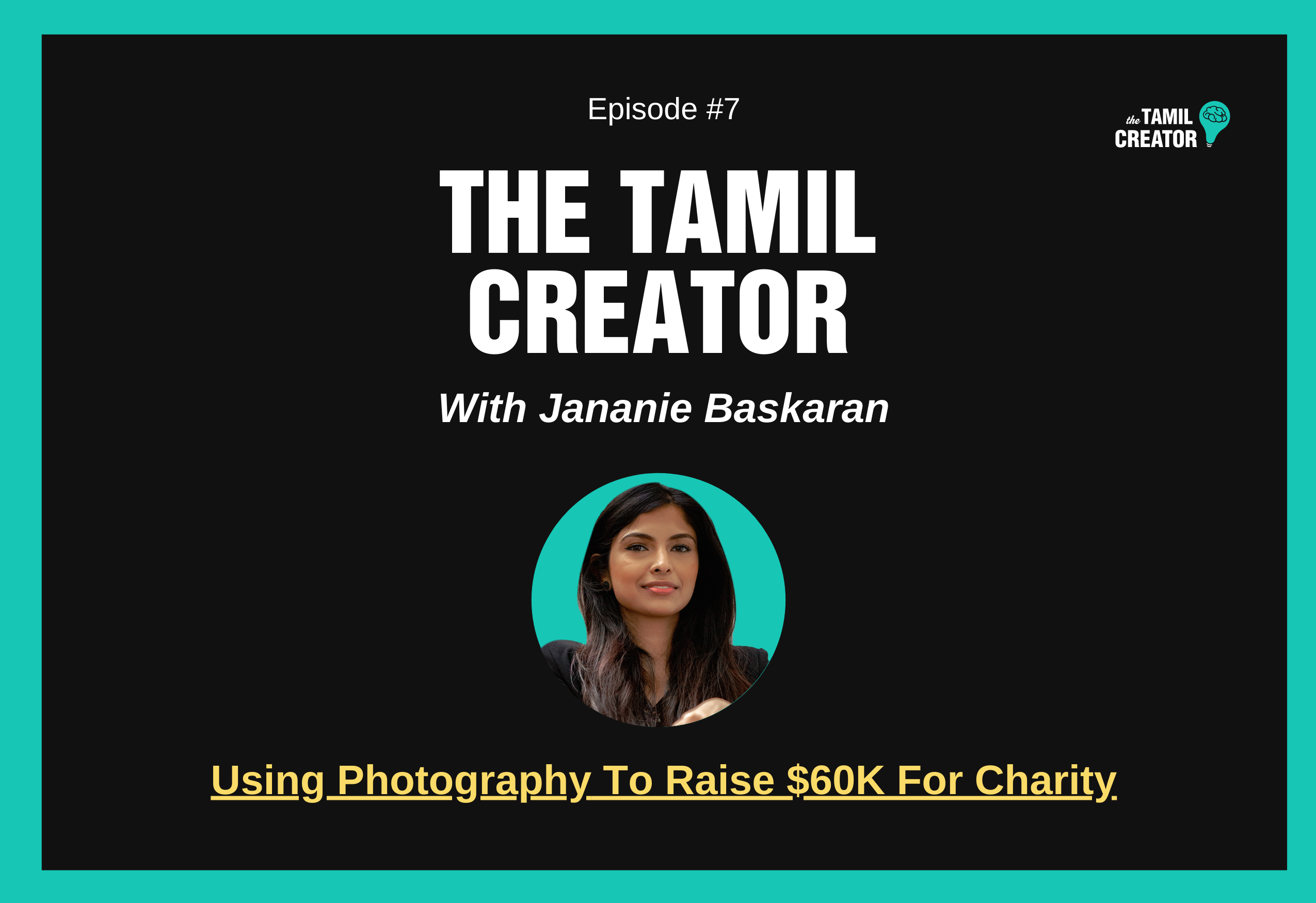 Jananie Baskaran is a photographer, artist, and founder of the non-profit organization Palm Roots. She joins Ara to discuss how she raised $60,000 through sponsorships, what it was like being one of the first female photographers in the Tamil community, and how The Monk Who Sold His Ferrari completely shifted her perspective, before Ara runs her through another speed round of Would You Rather.
***To support the work we do to tell creator stories around the world, become a VIP fan - CLICK HERE!***
***Want to leave feedback, guest recommendations or interested in being an advertising partner - CLICK HERE!***
Ep 7 Timestamps
00:15 - Introducing Jananie Baskaran
01:47 - How her visit to Jaffna lead to the creation of her non-profit Palm Roots
03:53 - Raising $60,000 and the sponsors that helped make it happen
04:49 - How transparency lead to the evolution of Palm Roots
06:18 - Jananie's plans for Palm Roots going forward
07:23 - The negative perception of Jaffna (Jananie's ambition to display the positive), and the entrepreneurial energy of the Tamil community
09:19 - Jananie's writing work, and speaking on the feeling of being a social outcast
16:34 - Being one of first female photographers in the Tamil community and how the scene has changed since, in addition to how COVID has affected photographers
19:29 - The importance of art in the world despite the negative perception that surrounds it as a career choice
22:08 - Medical field by day, photography and creative arts by night
23:52 - The Monk Who Sold His Ferrari completely changed Jananie's perspective
25:52 - How self-reflection has helped Jananie overcome the famous Tamil phrase "what will other people think"
29:20 - Where Jananie sees herself in the next 3-5 years
29:55 - Wanting to be remembered for living life on her own terms and embodying kindness
31:45 - The legacy Ara wants to leave behind
32:32 - Finding identity in being Tamil
35:59 - Jananie's admiration for Tamil immigrants and Princess Diana
39:29 - Advice Jananie would give to other aspiring Tamil creators
41:33 - Would You Rather
46:40 - Wrap Up
Connect with her:
Related Articles: