Tamil, Single & Looking But Hate Online Dating? Here are 5 Tips That Helped Me
Are you sick and tired of online dating or are you at the brink of throwing in the towel altogether? Here are some tips to help you enjoy the process and find that great connection!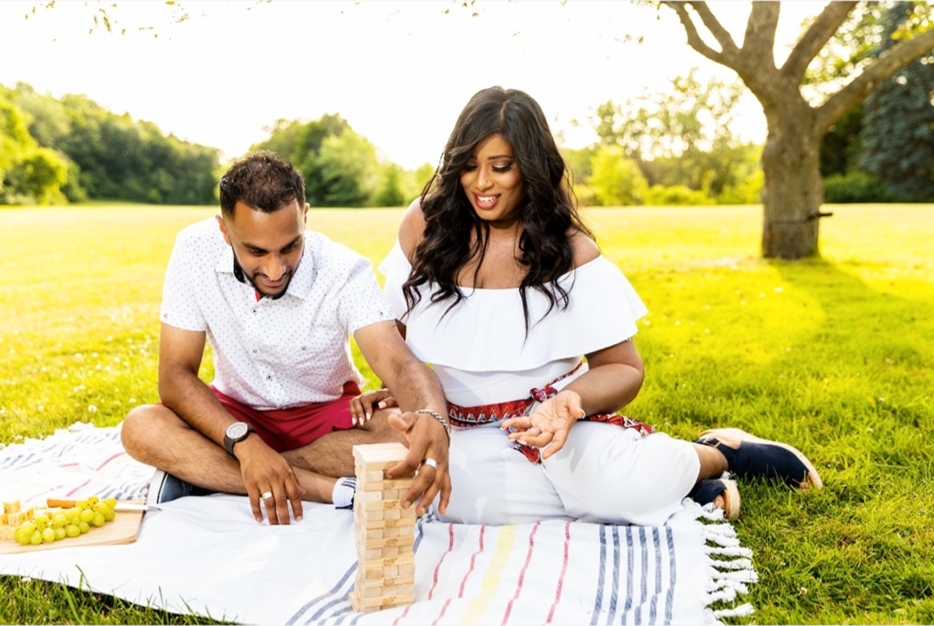 Are you sick and tired of online dating or are you at the brink of throwing in the towel altogether? Are you the type to suddenly deactivate all your dating apps only to end up reactivating them as feelings of loneliness start to kick in? Well my brothers and sisters, I am here to tell you that you are not alone! During my days of online dating, I have had countless unpleasant interactions with the opposite sex which left me feeling hopeless. Just when you feel like you've made a meaningful connection with someone, the conversation suddenly heads south and you realize that the actual intent was for a quick smash and dash. Let's not forget about the unsolicited x rated pics -_-. I mean, who even asked?
With these types of dreadful experiences online, it's hard not to get discouraged, which leads one to wonder whether their chances of finding true love will ever come around. In a day and age where casual dating and hookups seem to be the norm, I am here to tell you that there is a light at the end of the tunnel and that those mere bad experiences happen to the best of us, but with each try, bring us closer to finding our match.
Countless singles across the world have in fact found success with finding their partners online, including me. After all, online dating is the most popular and effective way to meet a romantic partner these days, a trend that will only continue to grow. So, with a little hope, a positive attitude, tweaks to your online profile and some counseling, you may just be on your way to finding your happily ever after once and for all.
**Looking to create your love story? Join the other couples who have dated and got married through myTamilDate.com!***

"myTamilDate Love Story: Jenani & Nav Found Each Other At The Right Time And Right Place In Life"

"myTamilDate.com Love Story: Tharshi & Ravi Found Love During Lockdown"

"myTamilDate.com Love Story: Suji & Sinthu Lived 15 Minutes Apart For Years And Never Met Until Joining MTD"
TIP #1: DON'T GIVE UP
Just because you haven't had the most ideal online experience thus far, does not mean that you will never be successful with finding love. I mean, amma didn't raise no quitter did she? Sometimes you just have to pick yourself up, put yourself out there and keep going! Every so often, things fall apart for better things to fall into place. You have to believe that there IS someone out there for you. It may not happen in a few weeks, months or even years, but the point is that you MUST have a strong belief within yourself that you wholeheartedly deserve to be happy and WILL find lasting love.
It's best to think of online dating as a job application process. The process of screening through countless resumes is just as similar as screening through a pool of dating profiles. With plenty of fish in the sea, you must endure this entire dating process to weed out the unqualified ones from the qualified. Only those that can surpass your expectations during your initial first date will be awarded with any sort of label down the road. Therefore, just as you would keep going to land a dream job, you must keep going with finding your true love. After all, finding a life partner is one of the most important decsions you will make in your lifetime. Take your time and put in the work- it can change your life.
TIP #2: DATE MORE THAN ONE PERSON AT A TIME
In the world of online dating, it is extremely crucial that you use your time wisely. That being said, you should not put all your eggs in one basket right away. I totally get it if you are the type to give your undivided attention and focus to one person at a time. However, this can cost you a lot of time and pain if things don't go as planned. From my experience, it is more advisable to date multiple people at a time to level the playing field. You cannot assume exclusivity after a few great dates. For all you know, that person may have had even better dates with someone else. Fixating on a single person will cause you to have a tunneled vision which in turn can create tendencies of infatuation too soon. You will not be able to see things for what they truly are as you start to fantasize about these fabricated stories in your head. This can suddenly make your mind go crazy, causing you to analyze a person's every move and words. If you've ever wondered why your messages were left on read with no reply, chances are they were either legitimately busy or just not that into you. When you have more options available, you won't need to play hard to get. You actually WILL be hard to get. Naturally, you won't even be thinking of that person as much, and you'll be able to identify the good guys from the bad. Statistically speaking, you have a better chance of finding a partner through multi-dating, which online dating facilitates, than to leave it to the chance of running into someone at your local grocery store or gym. So get online and start taking control of your love life.

TIP #3: IF IT'S NOT WORKING, CHANGE YOUR APPROACH
It is often said that the definition of insanity is doing the same thing over and over again and expecting a different result. Changing your approach in terms of how you portray yourself online can really make the difference with the type of people you attract. Instead of opting for that duck face selfie with a filter, try posting more pictures that show personality. Pictures that encompass your values and hobbies such as being family oriented, love for pets or children, traveling, adventure or fitness, demonstrate what you're all about. Bios are just as important for capturing the reader's attention, but leaving a little mystery is also necessary when it comes time to meeting them in person. Try not to write lengthy paragraphs about yourself. Keep it light, fun and concise.
It might be worthwhile to reevaluate what you are looking for as well. This means narrowing down your checklists without compromising your dealbreakers of course. Sometimes giving a chance to someone who you normally wouldn't give the time of day to, might end up being the person you had hoped and dreamed of. By no means am I asking you to settle, but what I am suggesting is to try something new and get comfortable with feeling uncomfortable. So just by changing your approach, you will be one step closer to finding your true love.
TIP #4: TAKE A BREAK
If you've already tried this approach and are still troubled with no luck, it might be time for you to take a hiatus. THIS my friends is what's called online dating fatigue. Once you've reached this limit and are feeling bored, frustrated and defeated, it is time for a quick break and a hard reset. Start by focusing your attention on other aspects of your life. By shifting your focus onto your career or a new found hobby, you start to take the pressure off of yourself from having to find someone and it allows you to experience a happier and healthier you. By shifting your negative energy towards a more positive outlook on life, you will be able to walk into the world of dating with a fresh set of eyes.
TIP #5: SEEK A COUNSELOR
Seeking help for our mental health and well being is often frowned upon amongst our South Asian community. However, neglecting this area of our life only serves to create more harm than good. It is important for us to address our childhood traumas and to reflect on these realizations. There might be some suppressed feelings and emotions that aren't allowing you to be your most vulnerable and authentic self. Your views on love and relationships can completely be altered if you've grown up seeing unhealthy relationship patterns amongst your parents. Some are even less fortunate to have either parent if not both. Having said this, many of us grow up with different types of attachment styles. If you've ever felt clingy, jealous, fearful or insecure in past relationships, it is best to address these issues with a therapist. Trained professionals are better equipped with dealing with intimacy issues, depression, anxiety and traumas. By finding out the root cause and implementing ways to overcome these demons, you make way for healthier human connections for generations to come.
Follow my TC profile for regular dating tips. Have any specific dating questions you'd like me to address from a Tamil perspective? Send me a message and I'll be sure to address it in my next piece. Happy dating!
Related Articles: