A Green Hindu Wedding: Malaysian Couple Uses Plantable Cards, Vegan Saree And Banana Leaves
The Malaysian couple's eco-friendly Hindu wedding included a vegan wedding saree and more.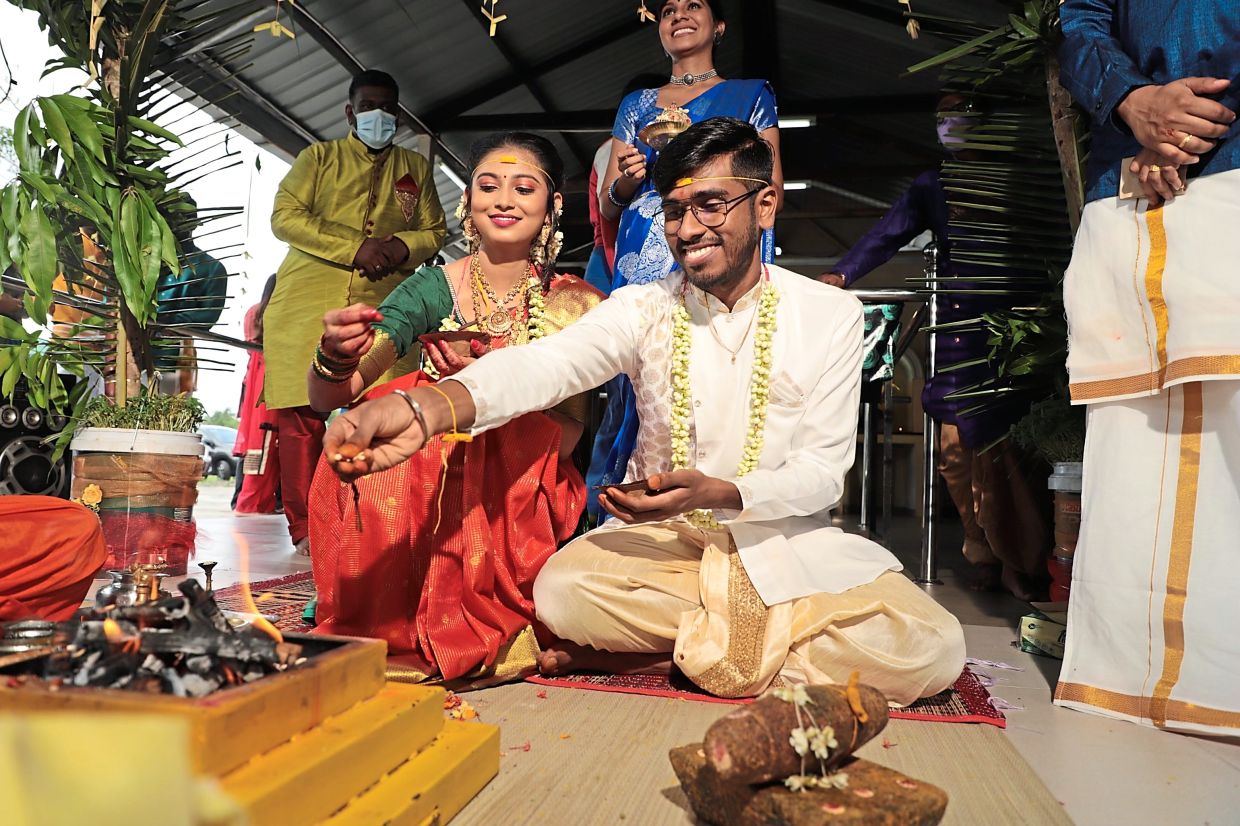 ___
***Are you or someone you know in the global Tamil community doing great things? We'd love to feature them: FILL OUT THIS FORM ***
Network & collaborate with Tamil Changemakers from around the world. Request to join our private LinkedIn community here.
___
Tejasvini Shanmuganathan, 30, and her husband, senior sustainability analyst Shatish Rao, 30, wanted their Hindu wedding in Malaysia to be eco-friendly. To accomplish this, the couple sent out plantable wedding cards (pictured below), incorporated a vegan wedding saree, served guests using banana leaves as well as biodegradable plates and cutlery plus photodegradable plastic bags.
READ NEXT:
Related Articles: