Book Review: 'The Truths We Hold' by Kamala Harris
"In the years to come, what matters most is that we see ourselves in one another's struggles." ― Kamala Harris, The Truths We Hold: An American Journey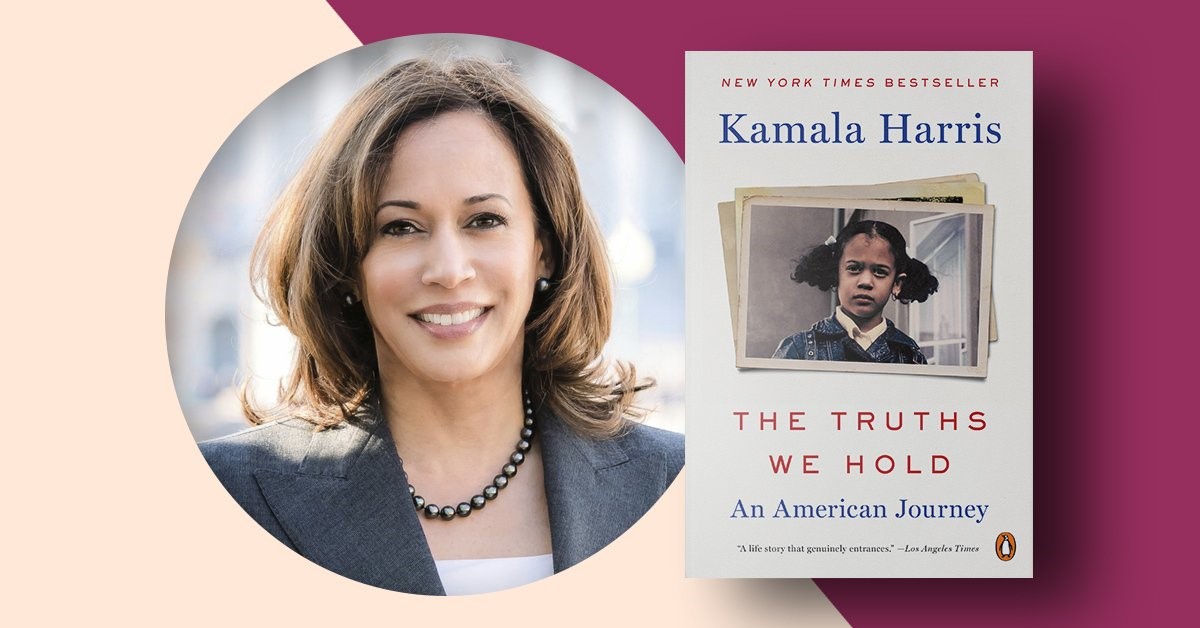 Born to a Tamil mother and Jamaican father, Kamala Harris has quickly become a household name in the Tamil community. Many go as far as to refer to her as Chithi or Kamala Aunty as a term of endearment and warm-welcomed acceptance to the first woman of colour and first person of Tamil background to be Vice President of the U.S.
'The Truths We Hold' paints Harris' life prior to her win and through her early political career. She was primarily brought up by her Indian-Tamil mother who saw the inequalities the black community was presented with and raised her daughter to be woke in both Indian and Black society. Similar to Michelle and Barack Obama's story, Kamala weaves a tale of idiosyncratic origins, with a burning desire to mend flaws in society and how each stride forward brings her closer to her ambition. Kamala shares many wins and losses as a District Attorney and how these stories shape her mindset as well as what she was able to accomplish within her power.
"As I sat alone in my new office, I recalled a time, as a young prosecutor, when I overheard some of my colleagues in the hallway. "Should we add the gang enhancement?" one of them asked. "Can we show he was in a gang?" the other said. "Come on, you saw what he was wearing, you saw which corner they picked him up on. Guy's got the tape of that rapper, what's his name?" I stepped out into the hallway. "Hey, guys, just so you know: I have family that live in that neighborhood. I've got friends who dress in that style. And I've got a tape of that rapper in my car right now."

― Kamala Harris, The Truths We Hold: An American Journey
I couldn't help but feel similarities to Michele Obama's origins - in Becoming, from parents that nurtured their daughter to remain headstrong but also assimilate with various groups of people – mixed with Barack Obama's ideology – in The Audacity of Hope, to rectify society while also humbly sharing their accomplishments.
"One of my mother's favorite sayings was "Don't let anybody tell you who you are. You tell them who you are."

― Kamala Harris, The Truths We Hold: An American Journey
***Looking to create your love story? Join the other couples who have dated and got married through myTamilDate.com!***

"How France Met Canada: A MyTamilDate.com Love Story"

"How a Message on myTamilDate.com Led to an Engagement for Lavanya & Vitharan"
Related Articles: