10-Year-Old Anushka Sabeshan Is Using Art & Music To Cope With Her Angst And Fear Of Covid
Anushka Sabeshan is a 10-year-old student who's an aspiring Singer, Songwriter and an Artist from Toronto!
-Stills by RamyaJImages
Anushka's world turned upside down with all the sudden changes that were brought on from the Pandemic. Like many, she had a lot of unanswered questions and was pushed into uncertainty. In September, she decided to attend in-school classes. She was happy to get some kind of normality by seeing her peers. She got used to the masks and social distancing, but her fears of spreading the virus, especially to her grandparents gave her anxiety. This is depicted in some of the paintings Anushka has created, showcasing the realities of the pandemic.
While she was learning to cope, her teacher gave her class an assignment to write a song to express their feelings about the current situation. Anushka spilled all her angst and fear on paper and composed a song that helped her express her emotions. Mayhem was not only what she felt her reality was, but is now the name of her debut single. After getting great feedback from her teacher, classmates and her music teacher Steve Cliff, Anushka, with the support of her mom, decided to publish the song.
Although Anushka doesn't know what's next with COVID-19, art and music has been her outlet and she can't wait to share it with the world. She hopes her new song will bring people together in spirit while still staying apart.
Join Anushka through her Social Media Handle for the final release of the music Video "Mayhem" on December 31, 2020.
Instagram: https://www.instagram.com/anushkasabeshan/
Facebook: https://www.facebook.com/Anushka-Sabeshan-Artist-100847554927281
Anushka's paintings expressing her feelings towards the Pandemic.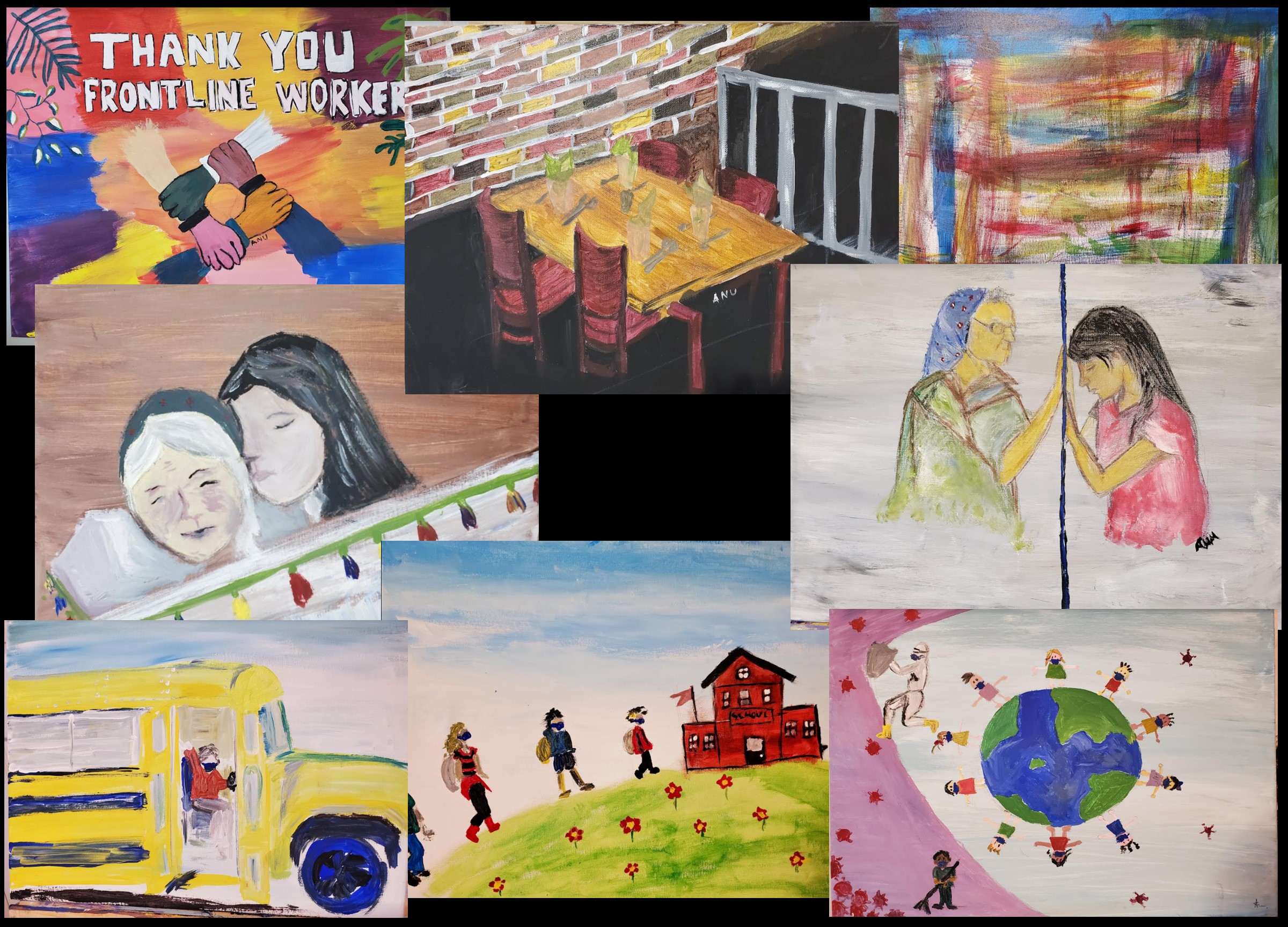 Mayhem Video Stills.
***Looking to create your love story? Join the other couples who have dated and got married through myTamilDate.com!***

"How France Met Canada: A MyTamilDate.com Love Story"

"How a Message on myTamilDate.com Led to an Engagement for Lavanya & Vitharan"
Related Articles: