Tamil-Canadian Actress Maitreyi Ramakrishnan Makes TIME's The Next 100 List
Maitreyi Ramakrishnan, the star of Netflix's "Never Have I Ever," is among the Canadians on TIME magazine's The Next 100 Most Influential People list.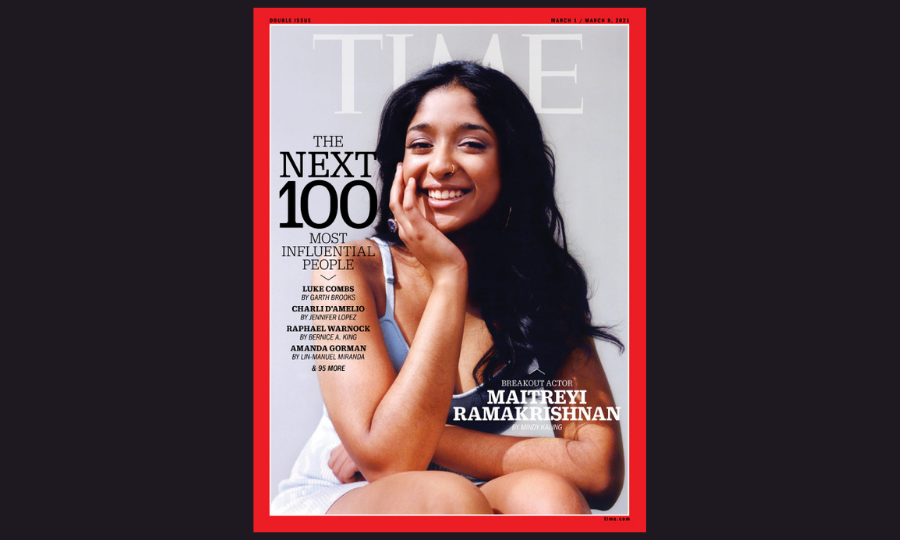 Mindy Kaling, who is also of a Tamil background, co-created Netflix's "Never Have I Ever," and wrote the profile of the Tamil-Canadian teen in the newly released issue of TIME magazine.
"When you're a minority woman with your own show, you gotta represent. It's a tough job to be in that spotlight, where you are scrutinized for your every action, but it's exhilarating too. People come up to you at the airport or online and say those three magic words: "I feel seen." It's a huge ­responsibility—and Maitreyi Ramakrishnan is exactly the kind of talented young woman who is up to the task.
While she might come off as a carefree teen in her hilarious TikToks and Instagram videos, ­Maitreyi—who plays the lead role in Never Have I Ever—is a gifted comic actress. She studies her craft and takes it seriously. Moreover, she's an artist who cares deeply about the material she's performing, and what it's saying. She has an activist's heart and wants to use her platform to help others.
What's most extraordinary about Maitreyi is that when you're with her, you think you're simply talking to a cool, smart teenager, but later, when you see her work onscreen, you realize you were actually interacting with a great artist at the beginning of her journey."
Watch TC's past interviews with Maitreyi where she discusses her pride in her Tamil identity and her amazing journey to date!