How to Make Delicious Pongal at Home
Tamil Food Creations is a growing Instagram account from Germany that features the diversity of Tamil food culture in a visually stunning way, with easy to follow recipes.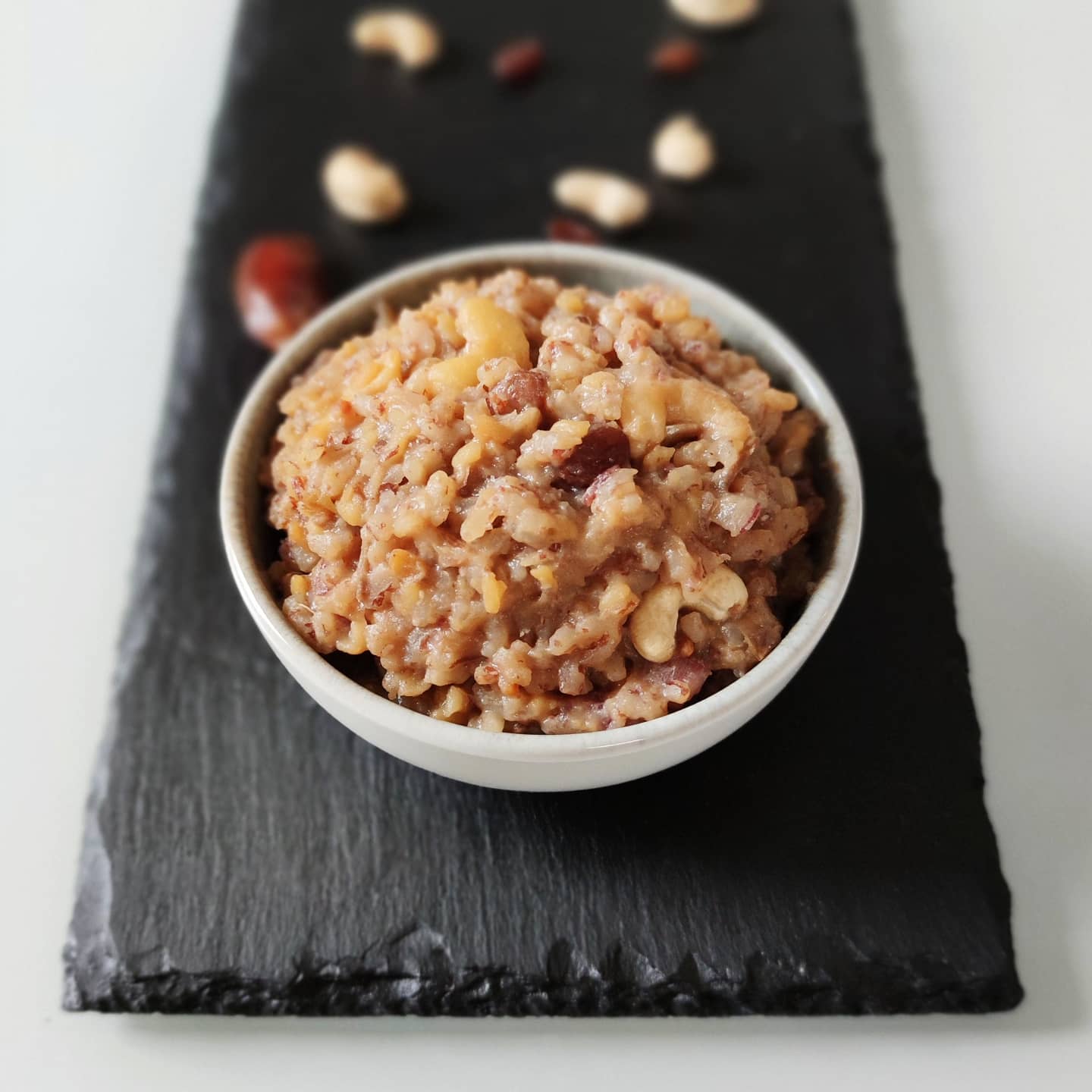 Our Tamil cuisine is one of the most diverse in the world. It is a significant part and feature of our culture. It is not suprising that it seems difficult to cook. Especially with the new generation of diaspora Tamil kids, cooking our traditional foods at home is starting to take a backseat. We'd like to change that!
Our family decided to start the project "TamilFoodCreations" to show that traditional Tamil cuisine is easier to cook than it seems at first glance. We also want to show how healthy and varied Tamil cuisine can be. We especially want to reach the young Tamil generation.
Pongal is a dish which is typically served on the Hindu harvest festival, Thai Pongal (Buy the 'Thai Pongal' book to learn more about this celebration here.). It is celebrated at the beginning of the Tamil month of Thai according to the Tamil solar calendar. This year it takes place on January 14th, so on one hand, it marks the start of spring, on the other hand it sets the end of the traditional farming season and reaping food from the harvest.
Below, you will find our recipe for sweet Pongal. We hope you give it a try and tag us at @TamilFoodCreations & @TamilCulture to share your pictures of what you cook up!
Ingredients for about 5 servings:
150g Red raw rice
100g Mung lentils
600ml Water
100ml Milk
60g Jaggery cane sugar
50g Dates
25g Cashew nuts
20g Raisins
20g Butter
1/2 tsp Salt
Preparation:
- Lightly roast the lentils in a pan and cut dates into small pieces.
- Put 500ml of water and salt into a saucepan and bring and boil it.
- Add rice and lentils and simmer over medium heat.
- Then melt jaggery with 100ml water in a pot over medium heat.
- After melting, strain the jaggery mixture to remove any fine-grained residue.
- Add the melted jaggery to the rice and lentils once the rice is cooked.
- Then add dates and simmer.
- After 2-3 minutes, add milk and stir well. Let it simmer on very low heat with the lid closed.
- Melt butter in a pan and stir-fry the cashews and raisins it for a few minutes.
- Add cashews and raisins to the rest and stir.
To get more tamil recipes you can easily make at home, follow our instagram page:
https://www.instagram.com/tamilfoodcreations
***Looking to create your love story? Join the other couples who have dated and got married through myTamilDate.com!***

"How France Met Canada: A MyTamilDate.com Love Story"

"How a Message on myTamilDate.com Led to an Engagement for Lavanya & Vitharan"
Related Articles: