Did you know that in ancient Tamil society women were only allowed to wear flowers on their heads once they were married?
Tamil literature elaborates on how flowers expressed love, friendship, beauty, worship and even warfare.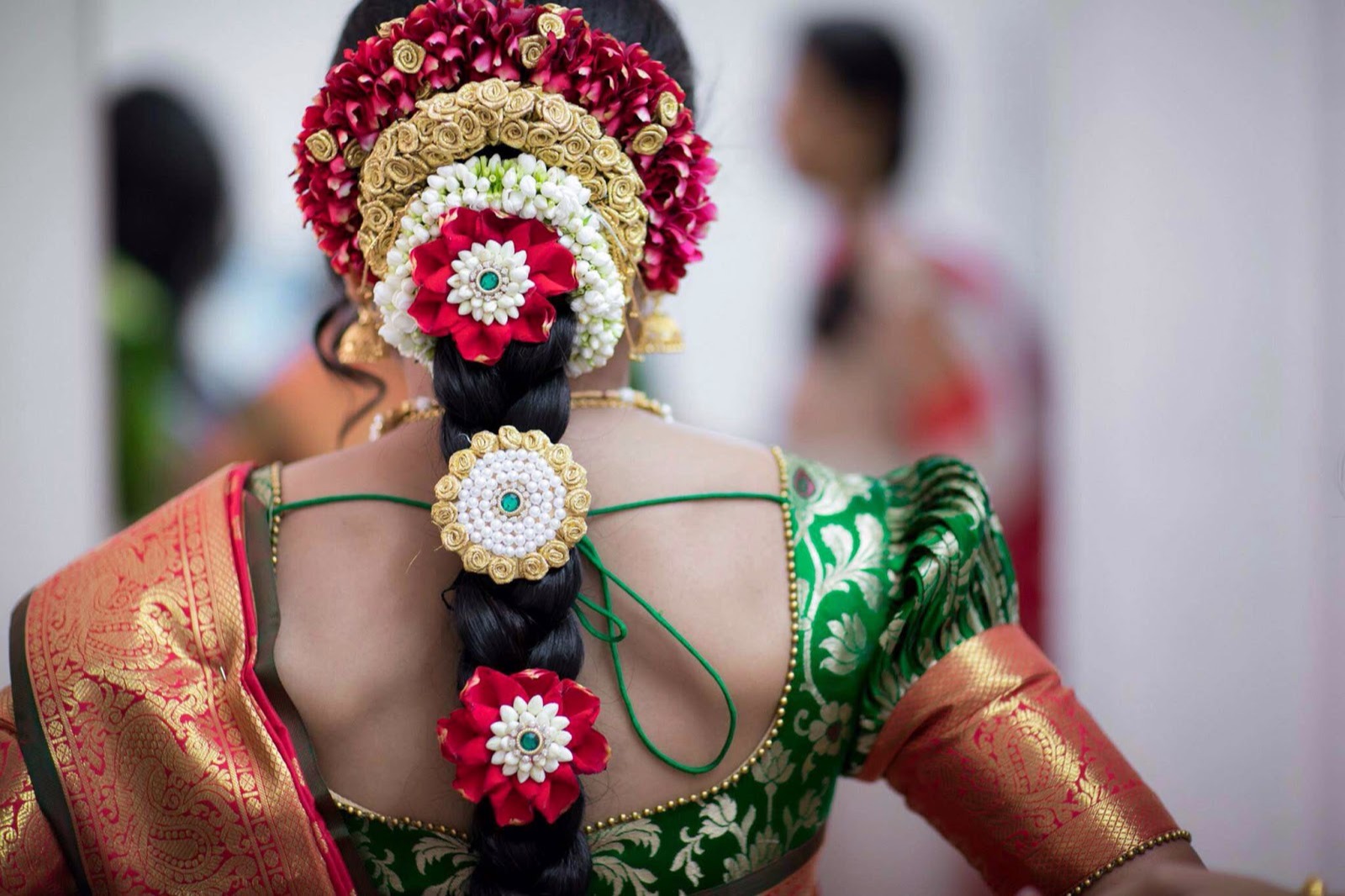 Date on your own terms! myTamilDate has been the most trusted dating community for single Tamils around the world for close to a decade! We're the premiere dating site for diaspora Tamils and have the largest membership base in Canada, USA, UK & more. JOIN TODAY
---
*This is a continuation of the #whatthethirumanam series by @whatthepottu
My previous post discussed ancient Tamil bridal showers and the markings to indicate that a Tamil woman is now ready for marriage. As previously discussed, during pre-wedding rituals, an anklet ceremony (referred to as "Silambu Kazhi Nonbu") was conducted to remove the anklets of the soon-to-be bride that were only worn by unmarried girls. Removing the anklets was symbolic of the "coming of age" of the bride - she is no longer a young girl but a grown woman with many responsibilities.
I want to now spend some time explaining about how ancient Tamils had specific markings to indicate the marital status of women.
Today, there are tons of Tamil movie songs depicting the beauty of Tamil women wearing flowers on their heads – it's a tradition Tamil women follow today for all festivities. However, did you know that the marking of a married woman in ancient Tamil society appears to be whether she is wearing flowers on her head or not?
Flowers played a big role in ancient Tamil society! Tamil literature elaborates on how flowers expressed love, friendship, beauty, worship and even warfare. For example, during warfare, Tamils wore different flowers to indicate their intention on the battlefield (e.g. vaakai for victory, vanchi for invasion, etc). As such, flowers were symbolic of different emotions and social rituals.
---
Check out myTamilDate's 'Dating While Tamil' podcast:
---
There are literary references that point to flowers being worn only by married women. For example, in an ancient poem (Kalitogai 115), the heroine tells her friend that her family found out about her lover as her foster mom saw the flower on her head which was gifted by her lover.
It appears that if an unmarried woman had flowers on her head, then she becomes the gossip of the village as it confirms that she's in a relationship. Some argue that this practice was only prevalent among certain ancient Tamil landscapes (Mullai - forest region) and communities, but others say it was a general practice among ancient Tamils.
Although there is a section of scholars who argue that ancient Tamils were once a matrilineal society, based on existing sources, I believe that it was largely a patriarchal society. There is emerging research that this could have been different during the pre-Sangam period, but we don't have enough research to prove this yet.
Although ancient Tamil women often chose their partners, "chastity" was held to be the highest virtue of women. Hence, the markings to signify the marital status of women can be interpreted as part of the patriarchal societal structure to clearly label and define the status of ancient Tamil women.
As we celebrate our ancestral practices, let's also discuss the shortcomings and find a way forward.
Photo credits: @navenrajgowthaman
Sources:
தமிழர் திருமணம் by சசிவல்லி

பெண்களும் மலரணிதலும் (சங்க காலம்) by இரா.குணசீலன்

Petals with a past by Vaishali Vijaykumar
To learn more about ancient Tamil customs and practices follow @whatthepottu: https://www.instagram.com/whatthepottu/?hl=en
---
READ NEXT:
TAMIL-AMERICAN ACTRESS AND PRODUCER MINDY KALING DISCUSSES 'THE STIGMA OF THE SINGLETON' WITH MEGHAN MARKLE
DEAR IMMIGRANTS: IT'S OK TO BITE THE HAND THAT FEEDS YOU
MYTAMILDATE SUCCESS: A GENTLE PUSH TOWARDS ONLINE DATING BY FAMILY BROUGHT CÉLINE & SANTHOUS TOGETHER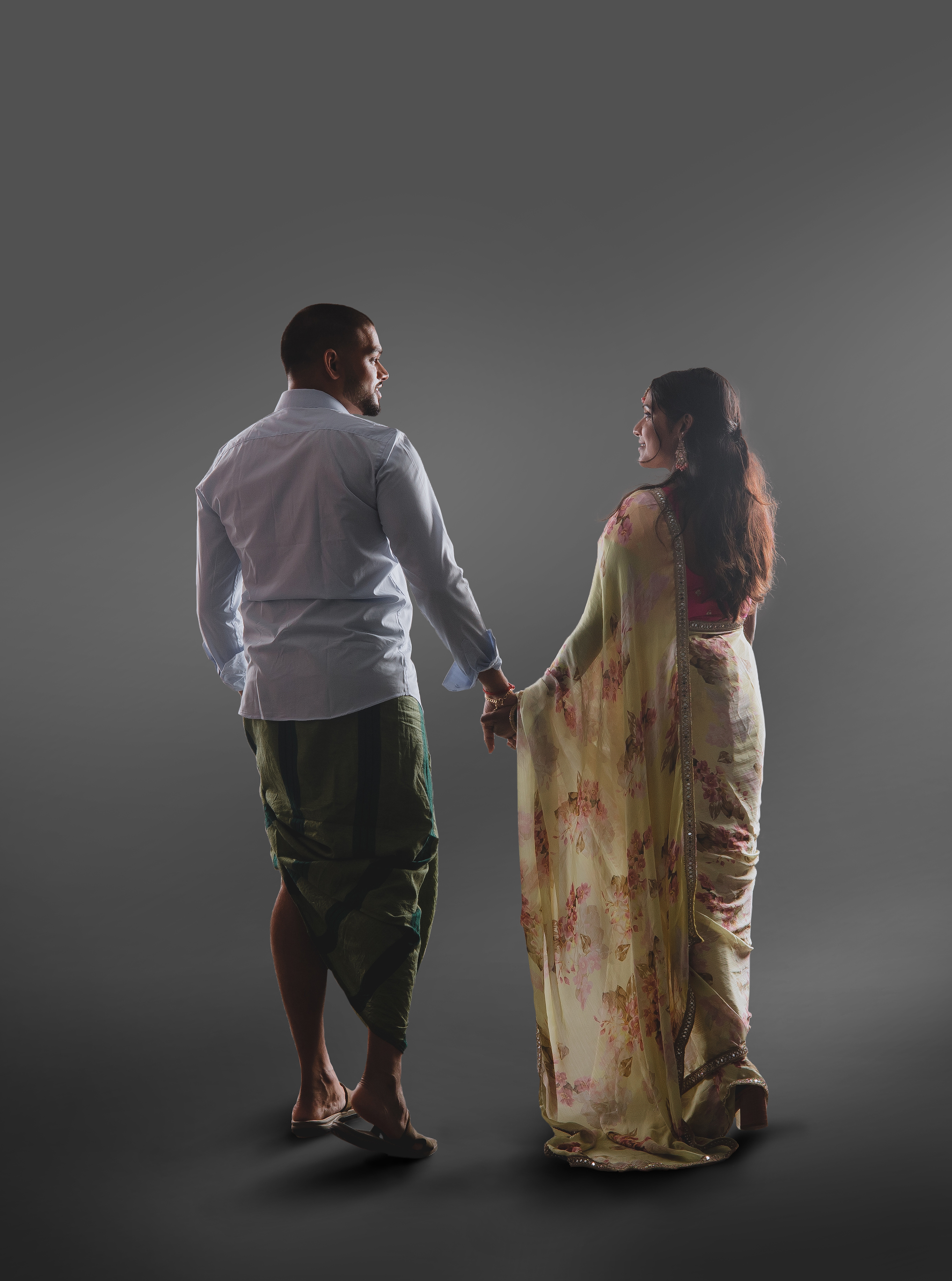 Our MTD couple was captured by our UK photography partner Photon Image by Daran.