The Sambar Incident Represents Malaysian Indians Locally & Globally Through Fashion
"What if you were presented with the opportunity to start over? Surviving a car accident served as a wake-up call for me to begin living the life I had always desired. My car skidded and crashed along the Penang Bridge in August 2017."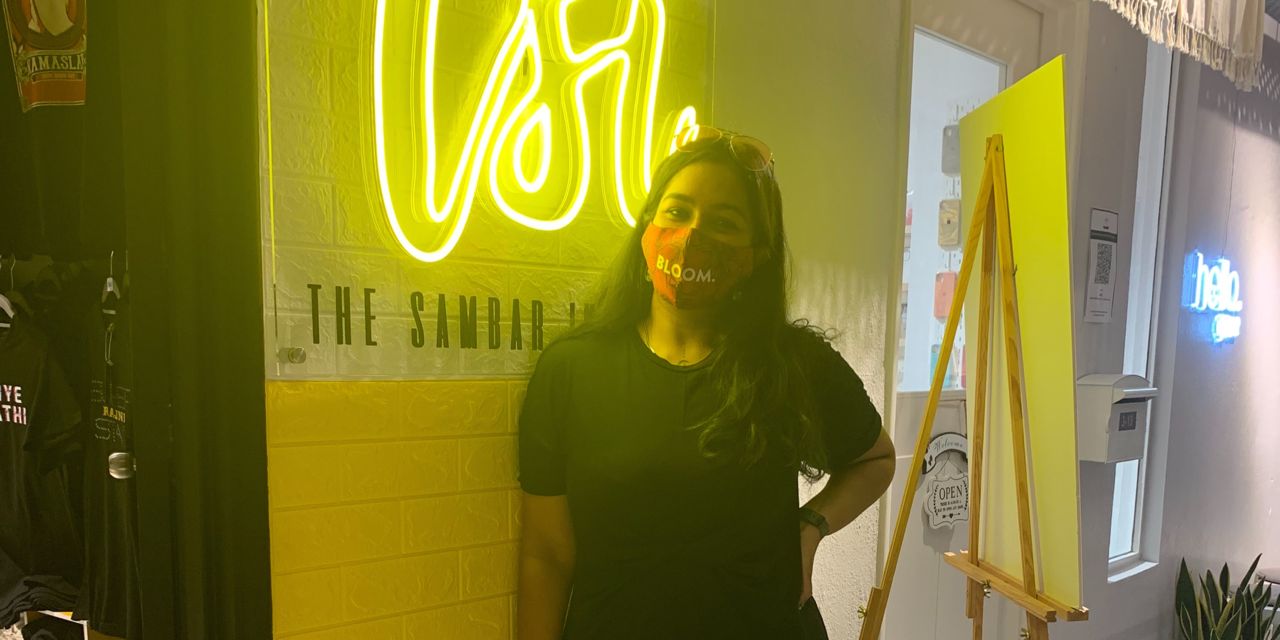 ___
***Are you or someone you know in the global Tamil community doing great things? We'd love to feature them: FILL OUT THIS FORM ***
Network & collaborate with Tamil Changemakers from around the world. Request to join our private LinkedIn community here.
___
My company, The Sambar Incident (TSI), is an independent streetwear brand that is inspired by the culture and heritage of Malaysian Indians. I'm dedicated to giving customers the very best. The Sambar Incident has come a long way from its beginnings as a part-time creative initiative into a full-time establishment today. The organic growth of the brand has allowed me to turn the brand into a blooming online & physical retail store - over the years, we have expanded the market to Singapore, India, Australia, Canada, the United States, and the United Kingdom.. This is my founding story!
INTERESTED IN MEETING OTHER TAMIL CREATORS, PROFESSIONALS & ENTREPRENEURS FROM AROUND THE WORLD? JOIN THE TAMIL CHANGEMAKERS COMMUNITY HERE & ACCESS OUR MEMBERS ONLY LINKEDIN GROUP, EXCLUSIVE EVENTS & MORE!
___
I am a small-town girl from Bukit Mertajam, Penang. Right after high-school I decided to leave my hometown and made a move to the capital of Malaysia, Kuala Lumpur, where I have been living independently to date. I completed my Bachelor of Psychology at HELP University and recently graduated with a Masters in Entrepreneurship & Innovation from the National University of Malaysia. I love going on road trips and exploring small towns wherever I am. Also, I have an appreciation for the arts & music. Fun fact about myself? Spacing out is my secret superpower.
I had a near death experience which had a profound impact on my life
What if you were presented with the opportunity to start over? Surviving a car accident served as a wake-up call for me to begin living the life I had always desired. My car skidded and crashed along the Penang Bridge in August 2017. The car was totaled, but fortunately I survived with only 15 stitches on my thighs. I was lucky that the barrier was high enough to keep my car from plunging into the sea below.
A week after the accident, I thought I was ready to return to my job back then as a HR Operation Specialist. Unfortunately, I was wrong, as recovering from resuming my life as normal right after the car crash proved to be more challenging than I had anticipated. I was struggling to find a balance between healing from my injuries and attempting to get back into the flow of things at work. My mental health suffered as a result of this
A creative friend, sensing my unhappiness, offered me his art tools as a means of distraction. To de-stress, I used this chance to try painting on blank sneakers. The idea seemed promising, but working with sneakers as a canvas was too time-consuming, especially working with a full-time job. I decided to change the final product instead. As a result, 4 months later, in January 2018, The Sambar Incident was born.
Why I named my brand 'The Sambar Incident'
This is a popular question I get from others, and I'm beginning to recognize a link between my 'incident' and the brand. The word "incident" was discovered by chance and offered by Vinoth, our official brand designer. The Spaghetti Incident, the fifth album by American rock band Guns N' Roses, was the inspiration for the brand name. The brand revolves around a western-Indian blend; thus we wanted a name that reflected that.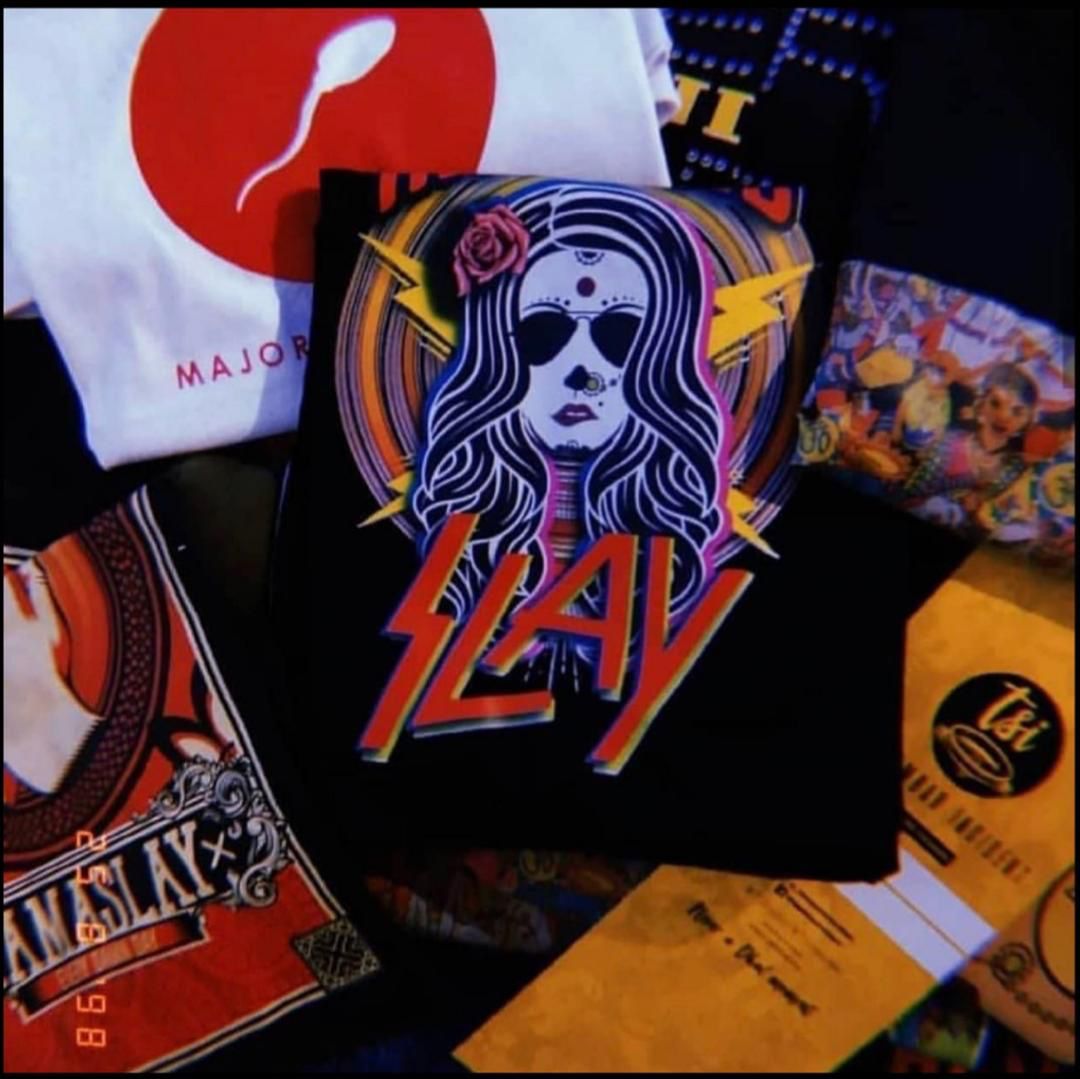 Overcoming challenges
My major challenge has always been trying to strike a balance between the creative and operational sides of the business. During the early stages, I considered myself more creative than entrepreneurial. However, thanks to my Masters, I was equipped with the skills and knowledge to run the operational side of the brand better whilst strengthening the creative aspect of the brand. It felt great to have been able to implement what I've learned into my brand.
Now that I've been running TSI for three years, I have had to deal with the occasional criticism about how niche my brand is.
I've had someone ask me, "Why are you being racist with your brand?"
Personally, TSI embodies how very proud I am about my heritage and culture. Through representation of my roots, I've managed to find a niche and an opportunity in a wide spectrum of streetwear concepts. Furthermore, I am representing my marginalized community here in Malaysia and it's so heartwarming to have Malaysian Indians feel seen through my brand.
Celebrating the wins
My biggest win was in December 2020, when TSI beat 50 other local brands in a competition to win 12 months of retail store tenancy at a mall in Kuala Lumpur. The competition was organised by Kedai KL, a street market concept that supports homegrown brands and products. Who knew I'd be blessed with the opportunity to have a retail store one year into transitioning as a full-time entrepreneur? We just recently extended our tenure at Kedai KL and we look forward to expanding our Sambar Fam in 2022.
Considering being the pioneer of introducing Indian culture and heritage streetwear to Malaysia, I am also happy to see more people venturing into t-shirt businesses focussing on Indian elements locally (disclaimer: as long as ethics are maintained). TSI is more than just a brand for me to showcase my culture but to also bring together and inspire the Malaysian Indian community to chase after their dreams.
Another big WIN is to be able to represent the plus size community within Malaysia. We would like to cater to more plus size bodies as right now we are limited to 5XL.
What you see in this image below is another win I'd like to share. Our best-selling Superstar Title Card T-shirts are donned by a group of talented individuals from Indian cinema.
How I stay motivated
"Passion goes a long way. Turning your passion into your job is easier than finding a job that matches your passion" – Seth Godin.
I think that has been very true and prevalent in my life. I definitely do believe that a lot, and perseverance and determination was needed to turn my passion into a brand and career that I am proud of.
Coming from an entrepreneurial family, they are my biggest inspiration. While my family did not oppose the idea of pursuing my passion, they had to take their time to understand my purpose towards starting and growing TSI. Now, they've become my most ardent supporters and advisors.
Where TSI is headed
I intend to continue representing Malaysian Indians and bring my roots and heritage to a wider audience in the global market. TSI has always been and will continue to be my little playground for expressing my growth and healing. I also aim to create a line to express the more sophisticated minimalism side of myself. Since leaving the corporate world in 2019, growing my brand has become my full-time career.
I look forward to diversifying TSI's product line in the near future, especially the 'Smol Kids' section. Apart from that, I am working towards expanding my products to cater more for the International market. We are currently finalising a logistic support hire in India for our amazing brand supporters over there.. Super stoked to finally be able to!
You can learn more by contacting me via my TC profile here or via the following:
WEBSITE : WWW.SAMBAR.MY
IG: _thesambarincident_
e-mail: thesambarincident@gmail.com
Watch Next (Learn more at myTamilDate.com):