We Have To Stop Saying Tamil Is Hard
We are putting the idea in children's heads that they will probably fail before they even give Tamil a chance.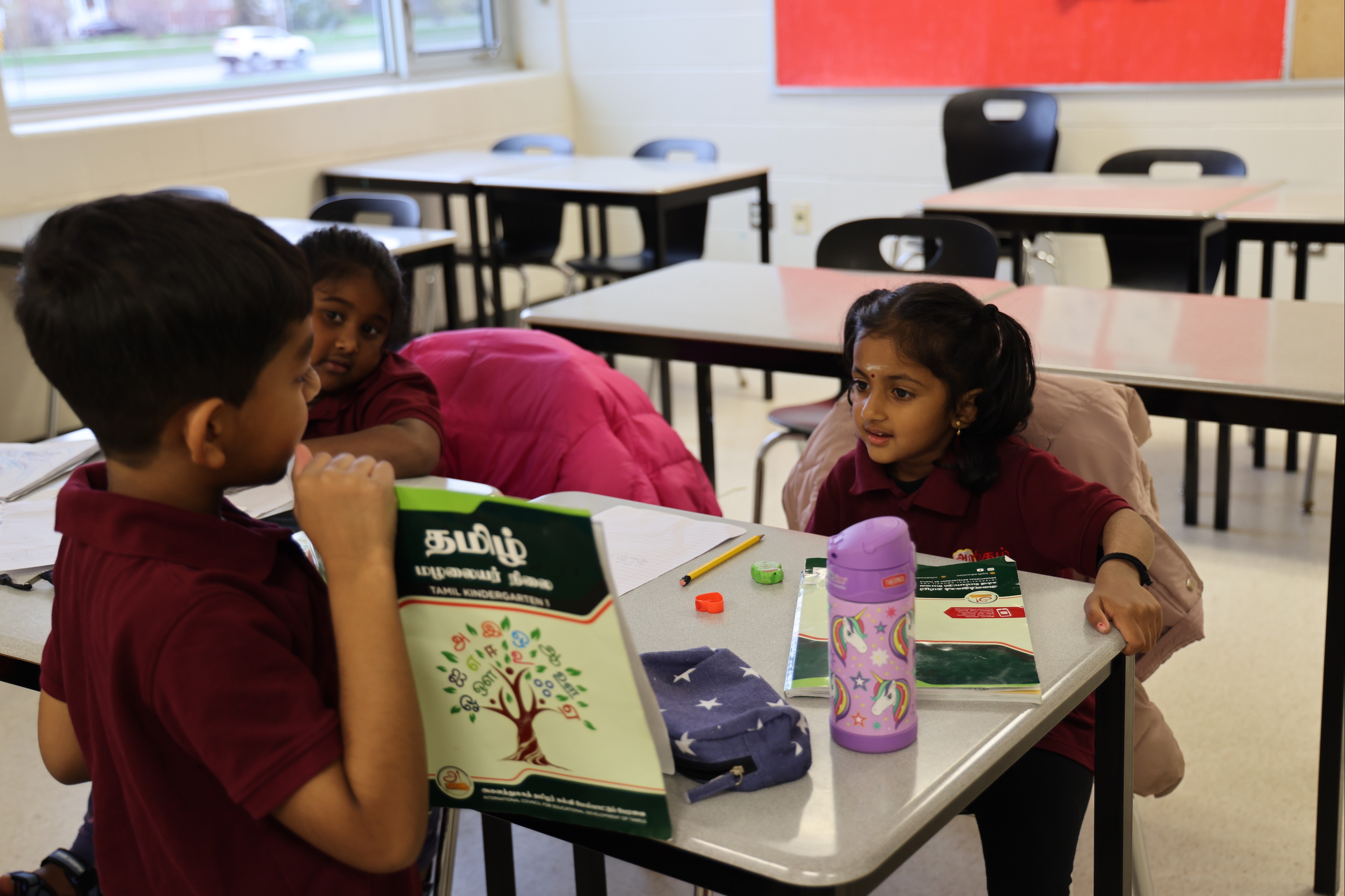 INTERESTED IN MEETING TAMIL CREATORS, PROFESSIONALS & ENTREPRENEURS FROM AROUND THE WORLD? JOIN THE TAMIL CHANGEMAKERS COMMUNITY HERE & ACCESS OUR MEMBERS ONLY LINKEDIN GROUP, EXCLUSIVE EVENTS & MORE!
---
Is learning Tamil really that hard?
Learning Tamil is not any harder than other daily tasks we take part in.
Learning to ride a bike is hard.
Learning English is hard.
Learning to cook is hard.
By singling out Tamil, and making the idea of learning our mother tongue impossible,
we are scaring children away learning about their roots.
If a child thinks they will fail, then why would they want to try learning Tamil?
---
myTamilDate.com has been the most trusted dating community for single Tamils around the world for close to a decade! We're the premiere dating site for diaspora Tamils and have the largest membership base in Canada, USA, UK & more.
---
If we keep this up we will stop future generations from being able to read, speak and write Tamil.
Children will also shy away from learning about Tamil traditions, history and arts - and anything related to Tamil.
By repeating this statement, we are subconsciously programming people to stay away from Tamil.
We should think about the impact our words have on others.
Just because we may have struggled with grammar, had a strict teacher or didn't pass an exam, it doesn't make Tamil impossible to learn.
And it is not an excuse to push others away from everything that has to do with Tamil.
Tamil is more than just a language, it is our heritage. It is our identity.
It is a beautiful way of life.
And there is so much to learn beyond our language.
But if no one is willing to learn, how will we know our Tamil ancestors were the first to write about the 5 senses or about the relationship between time and space - 3,000 years before modern scholars?
Like this there are many things to be proud of and to learn from.
But as a community we can only do that if we give our language a chance and the respect it deserves.
Learning Tamil can be easy and fun with the right school and resources.
If you are looking for a place that is committed to empowering your children through education about the Tamil language, history and heritage in North America, Arivakam is the place for you.
We offer both in-person and online classes from Preschool to Grade 8,
and focus on giving children an opportunity to experience what it means to be Tamil beyond just a textbook.
Join us to start your child's Tamil learning journey!
---
What is my Identity? It's a question that we all seek to answer in our own ways throughout our lives. Each episode of Identity spotlights a different creative, some from the Tamil community and some from outside it, who will be chatting about how we take ownership of our narratives, art, politics and of course who we are. Catch these episodes of 'Identity'!