The Tamil Community Centre: An Update and Consultation
We need your help in deciding how we should move the project forward. Please participate in our online consultation!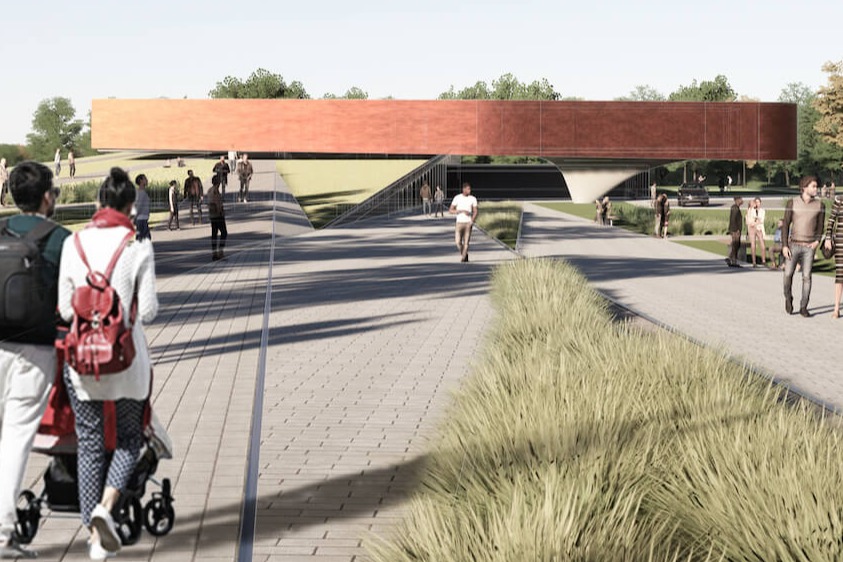 INTERESTED IN MEETING TAMIL CREATORS, PROFESSIONALS & ENTREPRENEURS FROM AROUND THE WORLD? JOIN THE TAMILCHANGEMAKERS COMMUNITY HERE.
---
In March 2019, esteemed members and organizations of the Tamil community in the Greater Toronto Area held a consensus event to initiate the process for the construction of a Tamil Community Centre. At this event, attended and supported by representatives from municipal, provincial and federal governments, a Steering Committee was struck to oversee the feasibility process for the design, construction and operation of a Tamil Community Centre (TCC). We were deeply honoured to be called to serve in this Committee, because we knew this was a dream many Tamil organizations had been working towards for more than a decade.
---
Tamil Innovators Spotlight: Bringing the Tamil Community Centre to Life
---
In August 2019, given the progress made to date, the TCC incorporated with the eight members of the Steering Committee as "First Directors," with community consensus at a town hall, to advance several critical processes of the community centre. Our intergenerational Board of Directors includes members with longstanding service to the community in the areas of culture, philanthropy, arts, business, activism, academia, and community capacity building.
Over the past four years our Board has researched community and neighbourhood needs, conducted community consultations, acquired charitable status, secured a lease for a nominal amount in northeast Scarborough (the location best suited for this project), estimated project costs, applied for and received more than $27M in infrastructure (ICIP) funding from Federal and Provincial governments, hired a Project Management Office and an architectural team, and completed a pre-design study for the construction of a Tamil Community Centre to serve the needs of our diverse community. In all our consultations, what gave us the greatest sense of fulfillment was to see the community represented in all its plurality in our consultations, no matter what their beliefs or their walks of life.
Following our first community consultation in 2019, the TCC arrived at a construction cost estimate of approximately $40M based on the construction costs of the time. We conducted a pre-design study that supported this cost estimate and applied for government funding based on this amount. Since the 2019 budget, however, there have been significant and unprecedented material and labour increases.
---
Date on your own terms! myTamilDate.com is the leading dating community for single Tamils in Canada, USA, UK & more - Join Now.
---
This is not hard to understand, when we consider the supply chain crises faced around the world after the pandemic. We have seen an approximate 37% increase from Q1 2019 to Q3 2022 in construction costs, according to Statistics Canada. These increases are reflected in the current estimates of the construction costs of the Tamil Community Centre. We are not alone in this, as similar construction projects are experiencing the same difficulties. The project team we have hired has gone through a wide range of options to keep our project costs within the original approved budget and has come back to the Board with two options, requesting our approval to make changes in the project to help us stay closer to our budget.
In the meantime, we have written to the Provincial and Federal governments to see if they are able to increase funding for ICIP projects to help us meet these rising construction costs. We are also exploring other government grants to help us deal with these increases. We must recognize the limitations we are facing and modify our plans for the Tamil Community Centre into two phases. We, as a Board of Directors representing the community, welcome your input on the changes we must make to the project to move forward with the first phase of construction.
Online Consultation
The Tamil Community Centre is hosting an online consultation here until April 5th. Please take five minutes to fill out the online consultation and share widely with your family, friends, and network. We would like to see the same range of community participation we have always seen, and to make our decisions confident that you are behind us all the way.
April 1st, town hall
We will also be hosting a town hall at the Scarborough Civic Centre, 150 Borough Drive, at 3PM on Saturday, April 1st. Please join us for an update on the project, to tell us how you think we should move the project forward. Please RSVP by emailing info@tamilcentre.ca to attend. We will look forward to seeing you there, and to answering any other questions you have. Let's keep moving forward and make this dream a reality!
---
Catch episodes of our latest podcast 'Identity'!