Tamil Innovators: Saeed Selvam on Finding Yourself in a Polarized World
Our latest Tamil Innovators features Saeed Selvam, Managing Director of New West Public Affairs.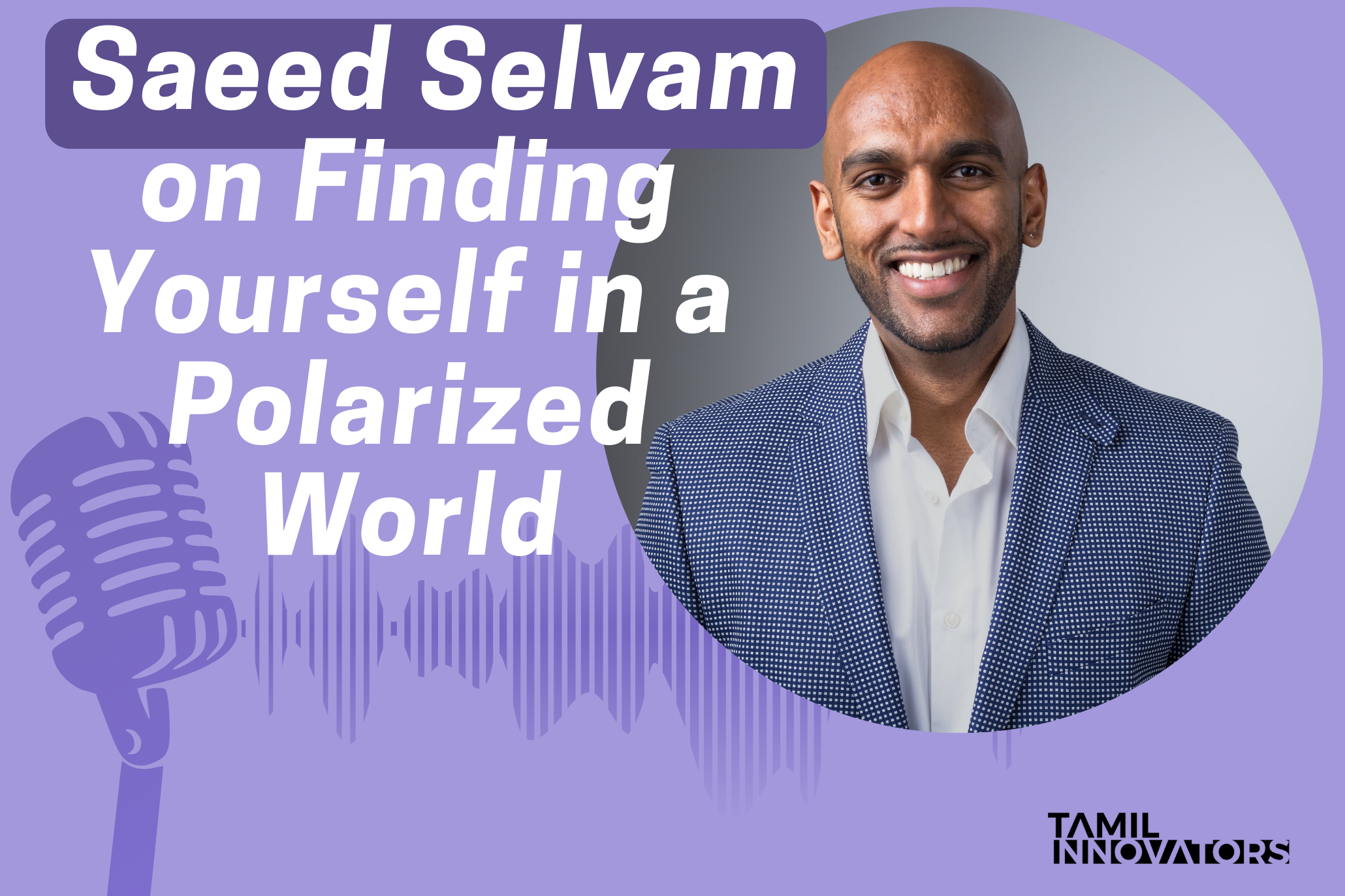 INTERESTED IN MEETING TAMIL CREATORS, PROFESSIONALS & ENTREPRENEURS FROM AROUND THE WORLD? JOIN THE TAMIL CHANGEMAKERS COMMUNITY HERE & ACCESS OUR MEMBERS ONLY LINKEDIN GROUP, EXCLUSIVE EVENTS & MORE!
---
Our latest Tamil Innovators features Saeed Selvam, an entrepreneur, former political candidate and was most recently a Policy Lead at Google where he fought harmful misinformation worldwide. He currently serves as the Managing Director of New West Public Affairs (a national government relations firm), making him one of the very few Tamils and people of colour in the profession.
Saeed began his career by happenstance in 2005 as a community organizer and then as an award-winning NGO founder; working on high-profile issues that captured international media attention. He's informally advised heads of government including the Obama Administration and influenced significant policy changes in Canada. Saeed ran for office in 2014 following his role as Campaign Manager at CivicAction under John Tory.
He continues to be a regular media contributor and business leader whose work has been featured in national news outlets like The Globe and Mail, Toronto Star, National Post, CTV, CP24, the Huffington Post and more.
Hosted by Arani Raskumar. Arani is an experienced Investor Relations Associate with an interest in politics, finance and tech. She holds an undergraduate degree in Political Science from the University of Waterloo, as well as a post graduate certificate in Investor Relations from Seneca College. Arani is involved in the Tamil community and enjoys being a part of the networking team at Tamils in Finance.
TC's Tamil Innovators Spotlight is an online series which puts the spotlight on individuals from the global Tamil community who are building great products, services and initiatives.
---
GET TO KNOW OTHER TAMIL INNOVATORS:
Tamil Innovators: Kumaran Nadesan on Realizing the Potential of the Global Tamil Community
Tamil Innovators: Roy Ratnavel on Building Resilience
Tamil Innovators: V.T. Nayani on the Power of Storytelling
Tamil Innovators: Saye Sathiyakumar on the Future of Work & Building a Multi-Million Dollar Business out of Scarborough
Tamil Innovators: Noel Kirthiraj, CEO of maajja, on the Future of South Asian Music
Tamil Innovators: Suba Umathevan, CEO of Drosos Foundation Switzerland
---
Date on your own terms! Join the other couples who have dated and married through myTamilDate.com!