Growing up, my sisters and I were raised without cable. Our parents thought it would help us focus more on school. At the time, we loathed this decision. It felt like we were missing out on all the great shows kids our age were talking about. However, looking back at it now, I am incredibly grateful that this happened. Not because it made my siblings or I better students, but I see now that it forced us to become creative in order to conquer our boredom. We would come up with countless games and take up a number of hobbies in order to pass the time. For me, I became particularly obsessed with watching classic Tamil movies and this ended up shaping a lifelong passion for film and photography. Today, I am a professional wedding and event photographer and have my own company - Captured by Giva. While I am lucky to be living out my childhood dream, it actually wasn't until a few years ago that I got my hands on my first camera.
As a student in university, the idea of taking up photography would constantly sit in the back of my mind. I was in love with the concept of capturing precious moments in people's lives, despite having no technical knowledge or experience with cameras. Surprisingly, my parents were very supportive of my career interest and encouraged me to work hard at it (I know, it's pretty unusual considering most Tamil parents push careers in business and science for their children). In 2015 I took the plunge and bought my first camera, determined that I would learn all the techniques of my favourite photographers and eventually make a name for myself.
In the beginning, I did a lot of self-learning by watching countless photography videos on YouTube. After joining my university's Tamil Students' Association, I met Abi Jegan, an active member of the Tamil wedding industry who introduced me to Mugunathan Sundaran of EM Photography. Mugunathan would become my mentor and I will forever be grateful for all the tricks and tips he has given me throughout the years. I also began to develop my own contacts in the Tamil wedding industry who provided me with invaluable photography workshops on how to sharpen my craft. Another really close friend has also been a strong rock of support in my career. I will be eternally grateful for their help in designing my business logo, creating a marketing campaign for my website launch, teaching me savvy photo editing techniques, and for constantly challenging me to do better.
While I developed an incredible network early on in my career, there was always the challenge of having the right equipment. As a student, I only worked part time and finances were pretty tight. To overcome this, I would borrow gear from fellow photographer friends and rent out equipment whenever possible. I can recall a number of times where I'd even drive from Oshawa to Brampton to pick up a camera, only to drive back hours later to return it. While most people may have found this frustrating, I can say that my genuine enjoyment in taking photos made this challenge all worthwhile.
I am lucky to have had my work take me to new and interesting places. This has definitely been one of the greatest perks of the job and it is such a great feeling to be asked to take part in shoots spanning from Iceland to San Francisco. I have also met some great clients and associates along the way, which have made it even more difficult to call what I do work.
One of the new projects that I have going on right now combines my love for photography and knowledge of the wedding business. A culmination of a vision developed alongside my friends and family, Rani Event Decor has already created buzz in the Tamil wedding industry and I would mark this experience as being one of the high points in my career. While the saying goes not to mix family with business, this has been the most rewarding experience and I wouldn't trade the opportunity of working with my favourite people for anything.
I consider myself extremely lucky to have turned what was initially an interest into a career that has become a part of who I am. While it remains unclear what lies ahead, I look forward to taking on more challenges and seeing where else my passion takes me.
Thank you to everyone who believed in me. I hope to make you proud.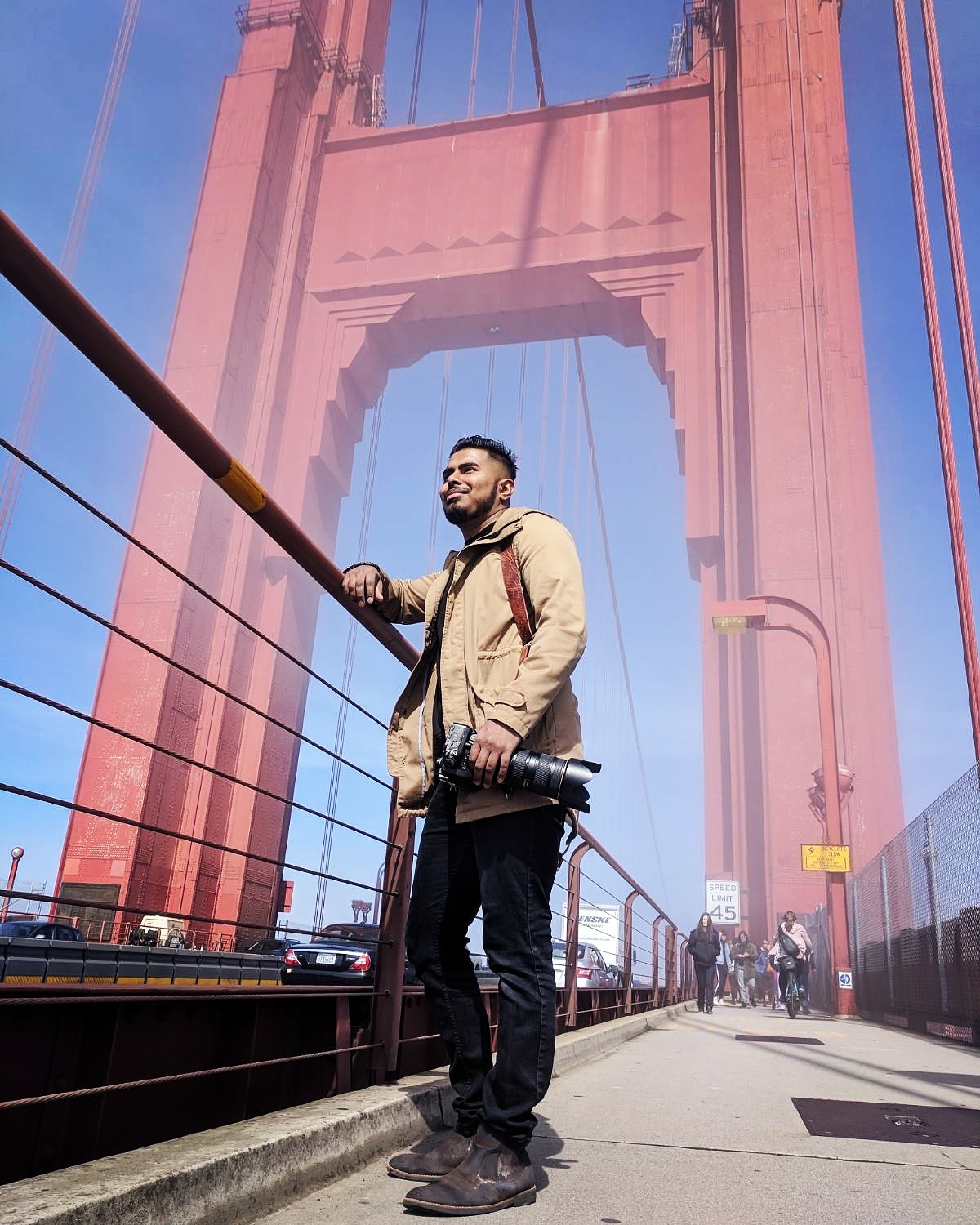 If you are interested in learning more about Captured by Giva or Rani Event Decor, be sure to check out the links below:
Rani Event Decor - https://www.instagram.com/ranieventdecor/?hl=en
Captured by Giva - https://www.instagram.com/capturedbygiva/?hl=en