Who Taught You What To Believe About Tamil?
"The way you feel about your identity is based on a series of beliefs you picked up from others."
Date on your own terms! myTamilDate.com has been the most trusted dating community for single Tamils around the world for close to a decade! We're the premiere dating site for diaspora Tamils and have the largest membership base in Canada, USA, UK & more.
Get to know our other success stories here.
____
So you think being Tamil is boring uh?
Backwards even?
Or maybe you think Tamil doesn't have anything to offer?
I mean I used to think some of that too.
It made sense at first actually.
I saw the way some people in my community behaved, or how no one was able to answer my questions
and I just sort of filled in the blanks.
I looked at how great North America was and even wished my heritage could be "cooler"
Until one day I started to question everything.
I asked myself why do I have more memories of being embarrassed, confused and upset with Tamil than I do of happy and prideful ones?
After all, all the elders say Tamil has a rich history and heritage.
Why couldn't I see that?
____
Network & collaborate with Tamil Changemakers from around the world. Request to join our private LinkedIn community here.
INTERESTED IN MEETING OTHER TAMIL CREATORS, PROFESSIONALS & ENTREPRENEURS FROM AROUND THE WORLD? JOIN THE TAMIL CHANGEMAKERS COMMUNITY HERE & ACCESS OUR MEMBERS ONLY LINKEDIN GROUP, EXCLUSIVE EVENTS & MORE!
____
I realized a lot of the beliefs and ideas I had about being Tamil came from a narrative put forth by oppressors, or from those who were oppressed and never got a chance to truly learn much about Tamil.
I mean come on, something as simple as reading how people who eat with their hands are savages and uncivilized in your school textbook can really change how you feel about the traditions you practise at home as a kid.
Like this, I had to tackle many many beliefs I was holding onto that simply were not true.
And at first it was infuriating.
I'm a grown adult, and I have no idea who really I am, or where I came from.
But instead of just being upset about it I decided to start learning for myself.
And this is when I saw the power of knowledge.
The power of my Tamil roots.
If we do not know who we are or where we came from, we'll just believe what others say about our people and history.
And even if there isn't intent to harm, maybe having more works available about Tamil heritage and history in English by non Tamils is not always that helpful.
Because perhaps no one can truly understand what it means to be Tamil except someone who is Tamil.
The little nuances and details that we experience, can easily be misunderstood or overlooked by others.
So I ask you, are you going to wait around for the superpowers to write about how they see Tamil and want to define you?
Or are you going to start exploring and learning yourself?
I've been documenting my journey of reconnecting with Tamil on Youtube.
If you want to reshape your beliefs about Tamil, perhaps I can offer you a good place to start.
நன்றி வணக்கம்.
___
MYTAMILDATE SUCCESS: A GENTLE PUSH TOWARDS ONLINE DATING BY FAMILY BROUGHT CÉLINE & SANTHOUS TOGETHER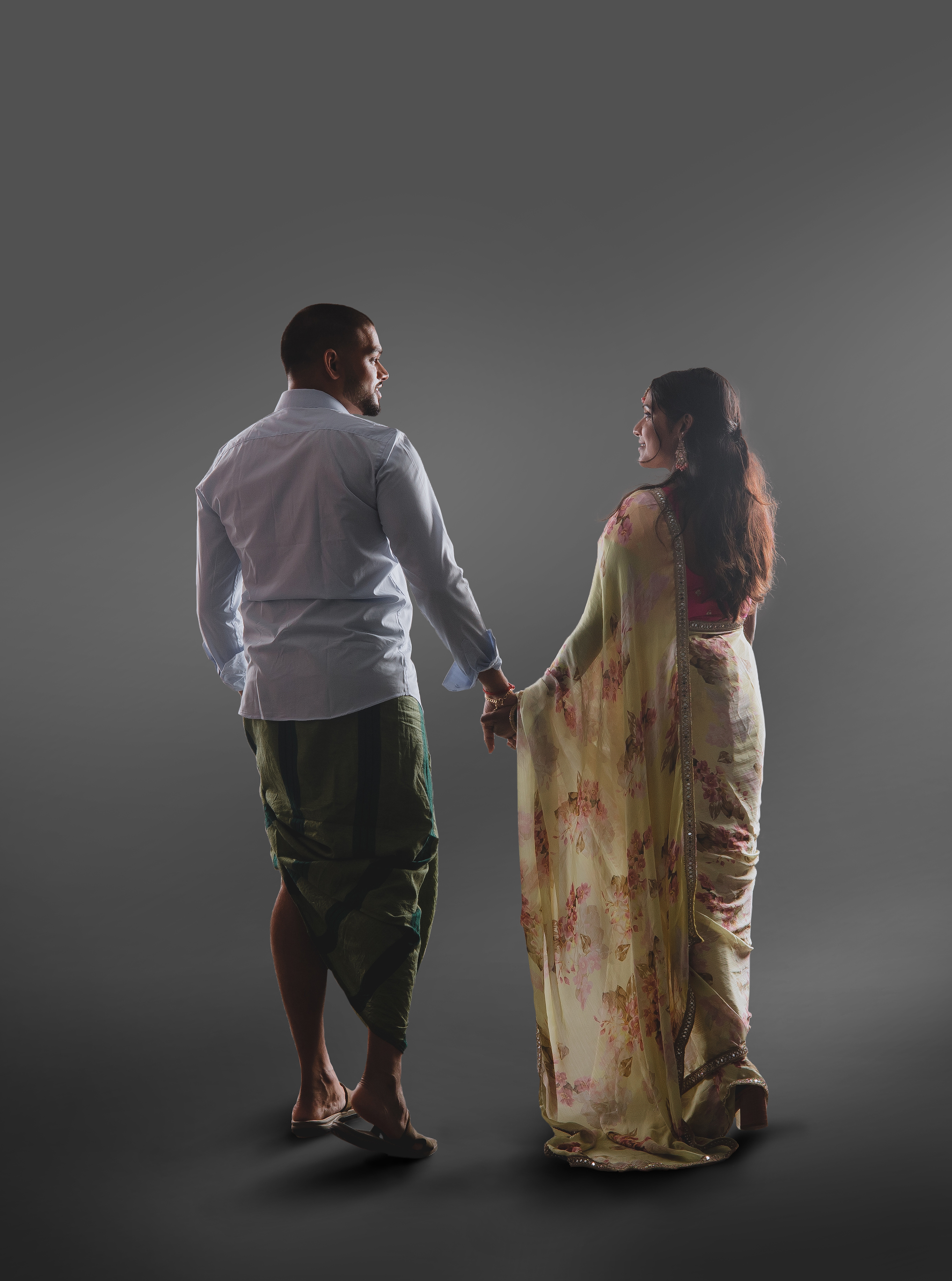 Our MTD couple was captured by our UK photography partner Photon Image by Daran.