Tamils in South Africa: The Sickly Sweet Side of our History
When my generation learned about South African history during the end of the apartheid days, we were given textbooks with a sickly-sweet, syrupy, sugar-coated version of events.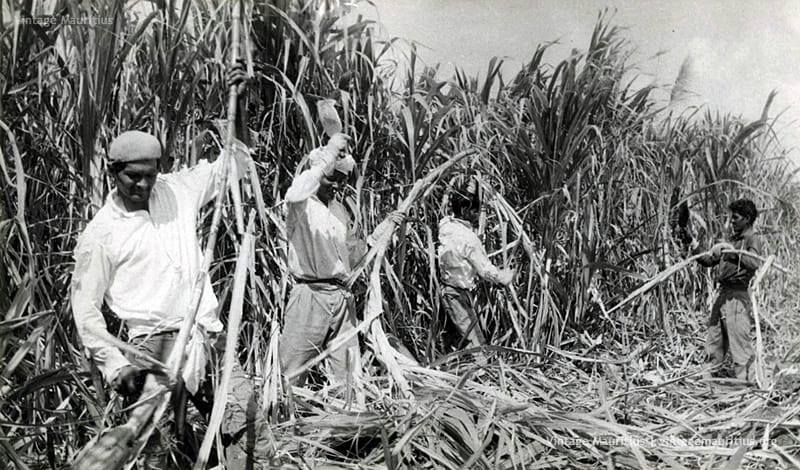 We learned about the SS Truro and the Belvidere docking in Port Natal, the first of many ships bringing labourers to work on sugar cane plantations. We learned about Mahatma Ghandi coming to South Africa as a young liberating lawyer who set up a local newspaper and a township called Phoenix. Our young minds were as disconnected to this narrative as we are today to our mother tongues. I and many of my friends went about our lives in this cocoon of existence, not fully aware of what our real truth was, or how marginalised our community was at the time.
There are heart wrenching stories researched and published in books such as Inside Indian Indenture by Ashwin Desai about the conditions the labourers and our South African ancestors faced as they were given measly wages, lived in basic shack-like accommodations, and had poor nutrition which affects many of our parents and grandparents today; issues such as poor dental health, osteoporosis, and untreated eye diseases. The second half of the 1800s saw massive displacement, extreme poverty, disease, death, rape, abuse and simply horrible acts on India's citizens under the cloak of indenture. Many of the lower order slave labourers originated from the state of Tamil Nadu and settled along the coast of Port Natal to work on these sugar cane plantations. Today, KwaZulu-Natal is home to the biggest population of 'Indians outside of India.'
Every South African whose ancestry is as a result of indenture has been impacted by this 'white gold' known as sugar to the average human. Unrelated in form is a street drug which is a mixture of rat poison, ARVs and other toxic substances is known as 'sugars' in Durban. I personally think that there is enormous irony in naming the drug sugars because it represents something so negative.
Nothing in our history books at the time revealed the gross human rights abuses that occurred. No mention of the rape, torture and inhumane working conditions. Our parents and grandparents went into survival mode by working hard every day to pay the bills, put food on the table and to give us the things we asked for. They never went on holidays. Our holidays were days spent with family at home enjoying big pots of fresh chicken curry with gadra beans and gravy soaking potatoes, or mutton briyani cooked early in the morning and packed to take to the beach, along with the kitchen sink to the beach. Tinned fish (sardine) sandwiches with fresh tomato, onion and chilli on buttered white bread was a beach staple too. During that time, the family celebrated life and were grateful for the blessings received. Everyone in my childhood memory was keeping their heads above water and just trying to build their economic dreams: a home or a car or paying for their children's education.
No one spoke about the fear that the Indian population in South Africa had for whites, or that they had something resembling Stockholm syndrome: if a white person came to your home and ate your food that it was akin to a demigod entering your sanctuary. I distinctly remember a moment in 1995 when my 15 year-old self overheard a conversation between two older aunties at a Durban taxi rank about how a white man, her son's boss, was coming to her house and she wanted to buy a new pot to cook something. For some reason, unknown to myself, I go back to that memory as an example of how flawed and disjointed our society can be.
It is no wonder that I was triggered when I read a story about the financial collapse of Tongaat Hulett Sugar in the news recently. Trading for this once British economic giant has been suspended on both the Johannesburg Stock Exchange and London.
The story and history of sugar is a very emotive one for many including myself. I am deeply disturbed by the discovered knowledge of the human rights atrocities caused by the sugar trade. I am offended by the lack of respect for the people who were scattered across the globe from Fiji to Trinidad & Tobago, Mauritius, South Africa, and Guyana and wherever the British government saw potential for economic growth. Indentured labourers tried with much success to educate our people and maintain spiritual and religious practices despite the many challenges experienced such as low wages, limited resources and racial discriminations.
I am convinced of the laws of karma are in action but I also wonder who benefited from this slave trade and what are they doing with all that money. Are there trust funds for the rich kids? Do they jet-set around the world with their pugs in tow? Do they spend exorbitant amounts of money on jewellery and flashy cars? As I and my fellow peers grapple with middle class concerns, we try also to hold on to our cultural history and celebrate our heritage as best allowed, while not getting sucked into the melodrama of the past. It is difficult to deny the generational attitude of servitude that exists in business today by the descendants of the indentured. But that there is a topic for another article.
Through TamilCulture.com I was able to connect with a community leader in Trinidad & Tobago, who has sadly passed on this year, but we discussed how amazing it is that we have managed to maintain our spiritual integrity through all these years and we share a common thread despite a history of displacement. I would personally love to understand thoughts of other descendants of the indentured. I know that we are more similar than not.
And if you ever find yourself in Durban visit the 1860 Heritage Centre whether to educate and/or celebrate our South African ancestry https://1860heritagecentre.com/contact/exhibitions/
Looking to create your love story? Join the other couples who have dated and married through myTamilDate.com!
"How a Message on myTamilDate.com Led to an Engagement for Lavanya & Vitharan"