The Future of Engineering Education
SV Robotics Foundation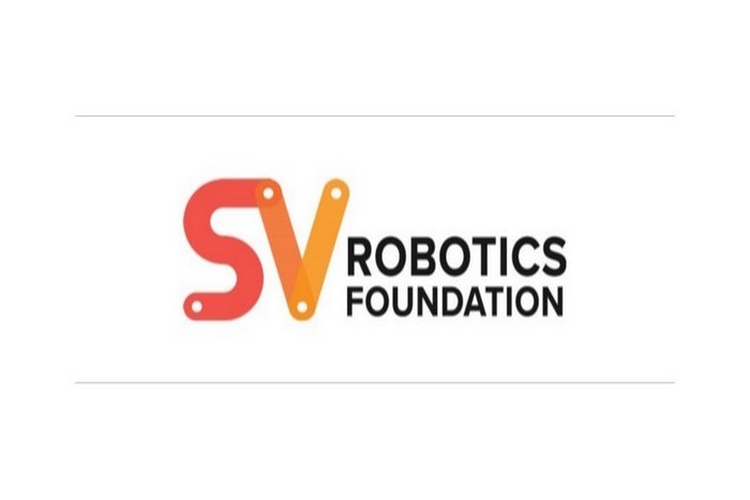 Stagnation in the processes of society will ultimately be the demise of the progressiveness of our nation. Prior to the resources provided by the internet, one needed to be enrolled as a student in engineering to comprehend and practice concepts. Because of this, we correlate capability and knowledge with age.

Today, pursuing engineering fields is no longer constrained to attending a university or college. Yet this is a fallacy I see when immersing middle school and high school students in complex engineering problems. We continually lag in educational standards as a society, and it is time to move forward. My hopes in accelerating the knowledge of students past their curriculum is to better support them for the future.

We often look at issues in STEM (Science, Technology, Engineering, Math) from a topological view. Whether it's gender enrollment, racial demographics or socio-economic status, it's clear that the playing field of STEM education is not level. There are large gender gaps, racial imbalances, as well as people who cannot afford advanced education. Balancing the playing field requires society to target students at an early age, making it accessible to all. We must understand that engineering and science fields are in perpetual learning, and that students have the capacity to pursue it.

As is quite evident, our society is propelling forward in the fields of STEM. We must find solutions to the great problems of modern society, sustainability and the environment. Many of these solutions will come from people who emerge from being immersed in these problems – generally marginalized communities.

For example, a student who intends to innovate the foster care system and who grew up in the system is better equipped than someone who wasn't in the system. If we produce engineers who are solely "elite" to solve technological problems, then the solutions directed at sustainability, the environment and society will deteriorate over time.

My issue with STEM today is our solution to the problems above. We try to resolve these problems with summer camps and week-long workshops to help "inspire" students. Engineering has many streams, and we may be dissuading students by teaching them only one aspect and generalizing the field (which we often do when we use the word STEM). We need to give the opportunity to allow students to own their education and kindle economic citizenship. My goal is to help integrate a program so that students can access it regardless of background, and let it be a platform to level the playing field and inspire ownership through their own projects.

Students of engineering should not be limited to accessibility of knowledge, nor equipment to pursue that knowledge.

There are many well-known engineers like Leonardo Da Vinci and Nikola Tesla, some of the greatest engineering minds that the world has produced. There is another individual who should to be added to this list – Dr. Sinnathurai Vijaykumar.

Dr. Vijaykumar developed the code to enable the Tamil language to be typed on a computer, thereby allowing the Tamil diaspora to connect with family and friends scattered around the globe using modern technology. Though sometimes unappreciated, the work of engineers can literally change our society: if this is only understood by only a small amount of people, the solutions produced will not to be targeted towards a marginalized community.

Believe it or not, growing up my parents did not pressure me to become an engineer. Like thousands of kids before me, I went to a math tutor. This particular class was led by Dr. Vijaykumar. Prior to that moment, I was a student who practiced rote learning and memorizing math principles to get a high grade. Dr. Vijaykumar encouraged learning students to go above and beyond, and he expected students to be willing and open to learn, not cram to get a better mark.

In Spring 2015, Dr. Vijaykumar established a specialized class to focus on learning through applying engineering principles. He understood that many engineers are people who encounter a problem and find a solution. These solutions push society forward and become a source of inspiration for other engineers to build on. It is a continuous cycle.

While Dr. Vijaykumar was lecturing at the University of Toronto, he suffered a heart attack and passed away shortly after. I believed his vision and mission for this class should not be wasted and last year we started the SV Robotics Foundation.

* * *

SV Robotics brings together boys and girls to consider technology in a unique perspective. Whether individually or in teams, they learn to communicate and work together to solve problems they choose. It creates an environment that is open, trusting and conducive to learning. Typically, student success is measured by grades. However, at SV Robotics the emphasis is on learning and personal achievement. We want students to feel that they gave 100% percent to a project, learn from their peers and could apply their learnings to other issues.

This class is for children and youth ages 10-18 years with an emphasis on gender equality. The purpose of this class is not to churn out potential engineering students. Rather, it is about teaching students to be innovative, fostering self-confidence and build a solid foundation in engineering and its principles.

With access to 3D printers, laser cutters, CNC routers and the necessary software to prototype or build products, we generate an environment that inspires creativity and teamwork. Everything we feel that largely incorporates the major fields of robotics – electrical Engineering, computer science and mechanical engineering – are heavily focused with a very low-level design approach.

We are very excited to begin our first partnership project to integrate technology and agriculture. We also partner with technology ventures to help students prove their knowledge by solving problems that exist in industry today. By letting them solve these problems, we can further prove that age is no longer a measure in capability.

I believe that we all have a role in shaping our society. Engineers have the unique ability to create a world that is accessible, modern and equitable in a variety of industries. The reality is that now more than ever, we have an opportunity to truly stride and make a mark on the world. We can question the deep assumptions that we have and challenge them. We must move forward, regardless of circumstance.

If you are interested in supporting, partnering, donating or know someone who'd like to join, please visit us at svrobotics.ca or email svroboticsfoundation@gmail.com.