The Chennai Chapter: Accidental Entrepreneur
This time of year always brings about the customary reflections on the past 12 months; causing people to wonder if they've effectively spent them becoming their best selves, and achieving the lofty resolutions they may have drawn up last January.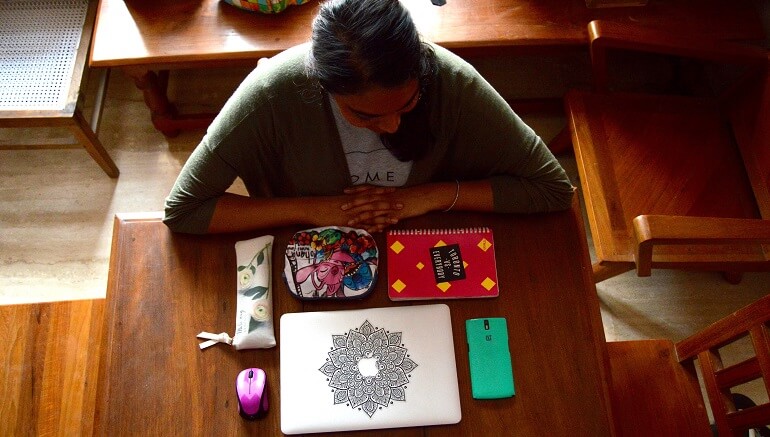 This time of year always brings about the customary reflections on the past 12 months; causing people to wonder if they've effectively spent them becoming their best selves, and achieving the lofty resolutions they may have drawn up last January.
When I stop to think about this past year, a whirlwind of emotions hit me. But mostly, I am struck with the realization that I am ending 2016 as an almost completely different person, personally and professionally, than how I began it.
[caption id="attachment_16087" align="alignleft" width="232"]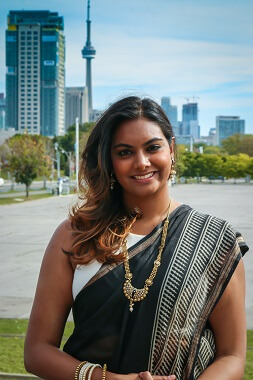 Nikeshia S.[/caption]
I accidentally began a company this year, and am now what some may refer to as a "lady boss". Just a few weeks ago we had the press launch for Viewfinder Film Consulting.
VFC is a firm dedicated to helping South Indian films reach global audiences, via international festivals, high quality subtitling and translation and a range of other customized consulting services.
I am very happy to be leading a stellar team on this brand new initiative for the regional Indian film industry. The type of service we provide was not actually formally recognized until I started providing it as an independent consultant about 2 years ago.
I am also gladly overwhelmed with the positive response we have received from the industry and media, supporting our unique venture. As I respond to insightful interviewers writing pieces on me and how VFC came to be, I'm finding that I am doing some of those 'year-end' reflections myself.
To be completely honest, I did not plan to start a company - this year, or ever. When I was doing my MBA a couple of years ago, and we were repeatedly asked one of the world's most common interview questions "Where do you see yourself in 5 years?", I would vaguely respond.
My answers usually included something about being in a position of leadership in a field I am passionate about, but that was about it. I did however start 2016 with a plan to be adventurous, take calculated risks, and throw caution to the wind for perhaps the first time in my life.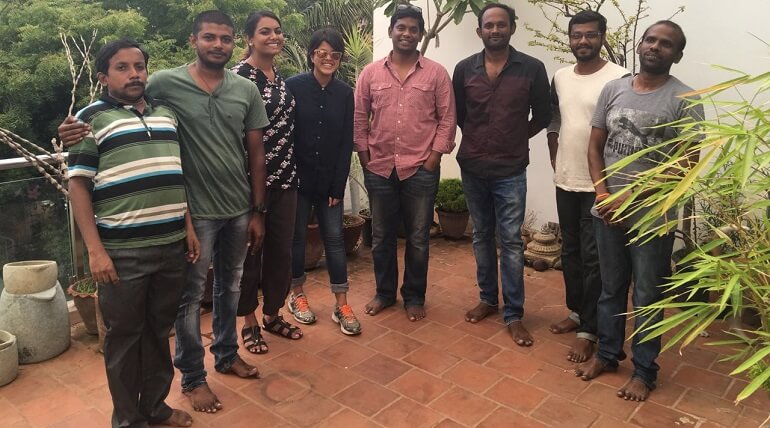 When I moved to India at the start of this year I went with the intention of working for the production company of my longtime friend, National Award winning director, M. Manikandan. I was going to see how films were made there, as well as to grow my professional network in the realm of regional Indian cinema as an independent consultant. I also went there with an enormous amount of pressure I had placed on myself to 'figure out my life'.
I had been working in film since 2012, with a special focus on representing Indian films overseas. I also wrote about them as a film critic and columnist, and felt it was high time I had a firsthand look at how the artwork I was passionately representing made it onto the canvas in the first place. And I thought that in the process I could figure out whether I could see myself continuing to work in this difficult and saturated industry in which not many fare well.
But it did not take long after arriving in Chennai for me to realize that this wasn't merely an experimental phase of my career. I immediately caught the swing of how things operated there and realized I fit in, in my own unique way.
I began to make more friends within the industry who were keen to have my input on their films and my help in connecting them to other collaborators and international opportunities.
I understood the opening that existed, seemingly uniquely for me, to serve as a global representative of Indian cinema on a larger scale, and that I possessed the unique ability to "go between two worlds" in a way. And that's how VFC was born.
As I slowly began 'packaging' the film festival consulting services I was providing independently into a more official product for clients, I sought the guidance of Mani and other award-winning filmmakers – and inadvertently created an Advisory Board.
I bounced ideas off my friends and, as we discussed my intentions to take regional Indian cinema to non-Indian audiences, we looked at my experience to date and thought of additional ways I could do that. And so our customized consulting services and subtitling and translations departments came about.
Before I knew it, I was registering a company that was built out of excitement for world cinema, my distinctive skill set, and teamwork amongst new and old friends.
Being where I am now I wish I could tell my younger self to "calm down". I don't mean I would go back and not work those extra 2-3 roles as a writer and consultant, etc., that I did in addition to my full time job at TIFF.
If it weren't for those other gigs I wouldn't have gradually created a space for myself in an industry across the world from me. It was these roles which I then leveraged to establish this company. In fact, I am still continuing with multiple other roles outside of running VFC and don't foresee a future when I have less than 3 different plates spinning at once. It's in the spaces in between all of these seemingly unconnected opportunities that I've realized new possibilities.
Instead, I mean I would put less pressure on myself to "figure things out" by deadlines I'd noted down in my overly color-coordinated agendas. Meeting a deadline is no longer what I believe makes a successful person (personally or professionally).
[caption id="attachment_16088" align="aligncenter" width="770"]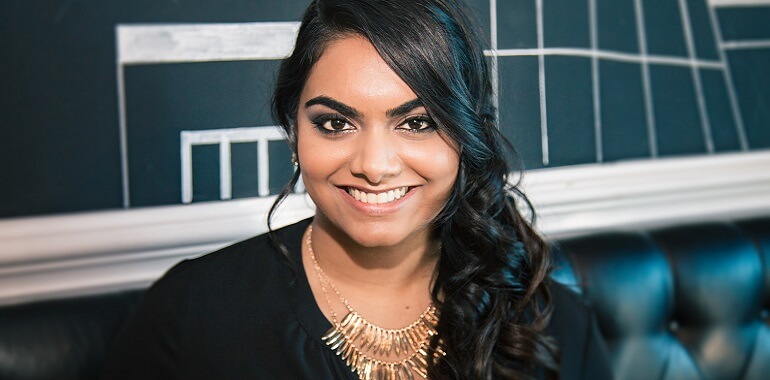 Image courtesy of Rohit S.[/caption]
I started 2016 with an enormous amount of excitement to live in a foreign country. And shouldering a crushing amount of stress to make that time count for something. But the beauty of VFC is that it wasn't created simply to tick an item off a to-do list from the start of this year, or years ago. It was created purely out of passion, opportunity and timing. I have not been an entrepreneur for long, but I am certain those are some of the first ingredients required for a successful startup.
If I could offer any advice to those who are thinking about creating something new of their own, or in the early stages of something that's already running, I would say be patient - you won't always see success immediately. And be prepared with your 'backup plans' to sustain you, whether it be financially or in other ways, as you continue to build - which may take longer than expected.
It is much easier to travel faster and farther with fewer expectations weighing you down. I'm happy to report VFC has been off to a bright start since its creation in the summer. I've had incredible support from the industry, and my own personal network of family and friends throughout the whole process of establishing VFC.
There have been challenges as well. For one thing, many of my friends can tell you about how stressed and overanxious I have been the past 6 months to finish formalizing our structure and announce our company, while quietly beginning operations under the radar. And as with any new business, there seems to be 1 up for every 2 downs. But the stats are improving every day and I don't think I've ever felt more professionally fulfilled than I do right now – as a penny-pinching, Managing Director of a brand new startup that has a long way to go, but with enough enthusiasm and determination to get there…wherever we decide "there" is.
I never envisioned myself as an entrepreneur, but I love being one, even if it happened 'accidentally'.
Feature image courtesy of Ram Pandian.