From Tellippalai to the Supreme Court, Veteran Litigator Malliha Wilson
"I did not grow up thinking I would be a lawyer." This is the last thing you might expect to hear from Malliha Wilson, Ontario's Assistant Deputy Attorney General from 2008-2016, a litigator with an impressive career who has been serving the Ontario Government for 3 decades.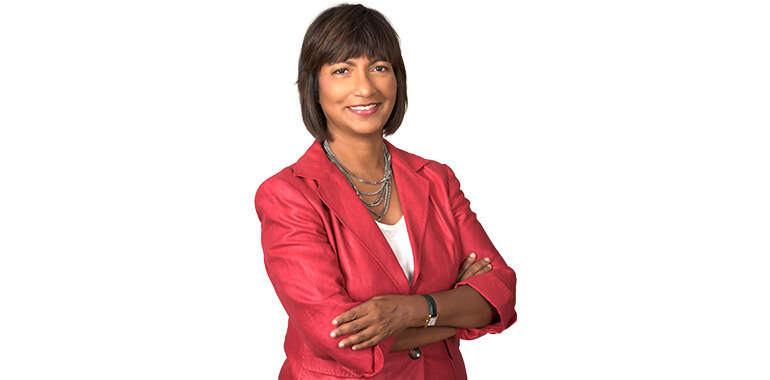 "I did not grow up thinking I would be a lawyer."
This is the last thing you might expect to hear from Malliha Wilson, Ontario's Assistant Deputy Attorney General from 2008-2016, a litigator with an impressive career who has been serving the Ontario Government for 3 decades.
But say you didn't know about her leadership roles, which as of late 2016 took the form of Special Counsel for the Investment Management Corporation of Ontario. And say you just happened to come across her name when you learned about one of her esteemed family members. It would still take you by surprise to hear Malliha say that she had considered a career as an anthropologist, long before she ever thought about law and focusing on the areas of human rights, indigenous, constitutional, corporate and labour law, and other complex litigation.
Malliha's father was Professor Alfred Jeyaratnam Wilson, the founding Chair of Political Science at Peradeniya University. He was a scholar who went on to teach at the University of New Brunswick, completing 4 terms as Chair of the Political Science Department, publishing 8 books and over 100 articles.
During his time at UNB, from 1970-1994, Professor Wilson acted as a constitutional adviser in the mediatory process to Sri Lanka's President J.R. Jayawardene, from 1978-1983.
He also served as a consultant on South Asia to the State Department in the United States, and to the Canadian Refugees Advisory Board, the Ministry of Multiculturalism and the Canadian International Development Agency.
Malliha's maternal grandfather meanwhile, was S. J. V. Chelvanayakam a highly regarded lawyer, politician, and founding member of the All Ceylon Tamil Congress, and later the founder of the Illankai Tamil Arasu Kachchi. Known widely as "Thanthai Chelva", he was a staunch proponent of Tamil rights in Sri Lanka, advocating for political goals with a commitment to non-violent methods.
Though Malliha was immersed in the worlds of her father and grandfather—"Every weekend we could go to Colombo and stay with my grandparents, and the conversation around the dinner table was always about politics"—her own interest in public service and law came about after her family moved to Fredericton when she was 15.
For years as her father traveled back and forth during summers to assist with peace negotiations in Sri Lanka, Malliha's family would join him and she would work with an institute for international justice for Tamil youth.
"I got a pretty close up view around Tamil people's rights during that period. All the way up to '83, when I was in Sri Lanka, I would spend my school holidays in Tellipalai helping out in the political process with my grandfather. Summers in Sri Lanka ended when I was articling but the experience stayed with me. Like a lot of people, we had to get out, and every one of us had family that was badly affected. You read about it when you were here and you were helpless."
By the time she was nearing completion of her degree at McGill University, her experiences had inspired Malliha to look to law. Seeing her grandfather meet with clients late into the night as she grew up, she had this impression that "law was a profession which could take up all your time as you worked on complex cases, but that it was kind of fun because of that."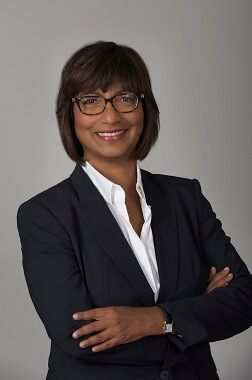 After being called to the Bar in 1983, and faced with tough job prospects in the face of a big recession, Malliha landed a role at a small firm where she developed a great practice in litigation. Shifting gears in 1987, she joined the government as Counsel for the Ministry of Government Services.
"I thought I should join government because I could then learn more about public interest litigation, and public policy issues like rule of law, ethical issues and rights based issues in relation to the role of the state."
From there, Malliha served as counsel in the newly formed Native Affairs Secretariat for Ontario, acting as lead lawyer for the Temagami and Mississauga land claims negotiations, and drafting bilateral and trilateral agreements between federal, provincial officials along with various First Nations Groups.
"During those 2 years that I was with the Secretariat, I got to meet with a lot of Indigenous communities, understand their perspectives and what really mattered to them. Fast forward to when I was doing litigation back at the Attorney General I was able to use the knowledge that I'd gained from that period to help the government come up with positions in litigation that were more focused on reconciliation."
After working at the Native Affairs Secretariat, Malliha spent nearly a decade working in labour law; first as the Associate Director and Senior Counsel, Ontario Management Board Secretariat Law Office. In this role she experienced the first ever public sector strike as part of the team who performed litigation for the government.
For 6 whole weeks they remained on call and ready to go to court for injunctions, 24 hours a day. Having more than proved herself capable through this experience, Malliha then became Legal Director for the Ministry of Labour, from 2000-2004; during this time she provided strategic legal advice on an array of complex issues to the Minister, and Ministry, of Labour.
 "Labour law is really interesting because you deal with such fascinating concepts and determine how to achieve balance amidst them."
Malliha's burgeoning career saw her continue to rise through the ranks; from Director of the Crown Law Office, Civil, for the Ministry of the Attorney General from 2004-2008 to Assistant Deputy Attorney General. In both of these roles, as with many others she assumed, she was the first person of colour.
"It's not easy being the first in anything. You carry a huge responsibility. It's a burden because you have to be accepted and it's not always easy to rid people of the preconceived notions they have of you. And you want to do it right; my success would mean that other people would get the same opportunity."
When taking into consideration the challenging nature of senior litigation roles in the Ministry of the Attorney General, before you even add in the intricacies of being a racialized woman, it's truly a sign of the tremendous litigator that she is, that Malliha continues to break new ground everywhere that she goes.
Take for instance the sheer number of times she has gone before the Supreme Court of Canada for the Attorney General. Considering that every case which goes before the Supreme Court is precedent setting, her 15 appearances as lead counsel, and part of litigation teams, are remarkable.
"It's a privilege to appear before the Supreme Court. You really feel a sense of accomplishment and I think that every litigator should aspire to do so….When I was growing up in Tellippalai I would never have imagined that I would be lead counsel for the Ontario Attorney General one day. Geographically it was a long distance covered, but metaphorically as well."
So where does this journey take Malliha next? Having concluded the extraordinarily demanding role of Assistant Deputy Attorney General, after a nearly nine year term, she has increasingly been shifting gears to areas she has long since wanted to contribute to.
"I've had to take tough, tough cases and turn them around. It's a skill that you are taught. And I'd like to use that for the benefit of my community. The change in career, and shift in pace, has given me time to reflect on how I can now make a meaningful contribution."
Through her passion for advocacy Malliha is looking to focus increasingly on human rights issues, the refugee crisis, the international criminal justice sphere, and ways in which these issues are experienced in Canada.
She also plans on continuing to find ways to help young lawyers see beyond themselves, to what they can contribute on a larger scale.
 "If I manage to do 2 things than I'd consider my career a success - to open the door for more racialized people to see that they too can aspire to these positions; And to bring different perspectives, through my understanding of minority rights, to every role I take on."