Thinking of Getting a Postgraduate Degree? Why You Might Want to Reconsider
Are postgraduate degrees doing enough to create more knowledgeably diverse graduates?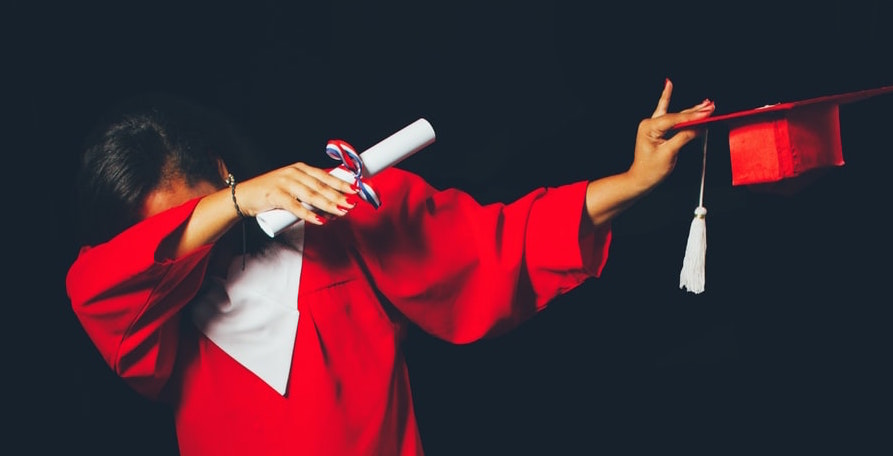 "You have a PhD!" said the uncle with wide eyes. His behavior toward me changed and he was so in awe that I have a title.
I understand that to the older generation, a doctorate degree is a huge accomplishment since most of them didn't have the opportunities to achieve a higher degree. But the reality isn't always so glamorous.
A higher degree in something doesn't make you a better human being. If I had to write a list of all the colossal douchebags that have studied towards a Masters and Doctoral degree, the list might spread all around the planet and maybe cover some of Mars.
But I think stating that the world is full of shitty people is redundancy on my part.
It's just that a postgraduate degree or two sounds so prestigious, and it is always sold to us as something that would break down doors. When in truth, it is actually more of a fancy handkerchief than a battering ram.
The skills and thinking capabilities you receive from these degrees are pretty amazing. Try to find a doctor of physics that doesn't overthink some form of scientific data!
But the truth is that we live in a world where you can be an expert in nuclear physics and yet somehow still find yourself mopping a floor in Heathrow Airport.
The harsh reality is that many people take years to study and learn an amazing skill that the world doesn't really need.
Take it from me, watching your friends with only diplomas and bachelor's degrees live it up while your adviser sends your 28-year-old butt back to the lab to re-validate some results can be emotionally daunting.
And then after the PhD, you crap yourself even harder because the likelihood of getting a job is extremely slim because the promise of riches was based on a half-truth.

Now don't get me wrong, I have a passion for science. I wasn't some person who studied for the status of being called a doctor. But like most people, I did many degrees because I wanted it to yield immediate stability post studying. And with a PhD, I could get into lecturing easily if all else fails right? Absolutely not!
This is where I offer advice (debatable advice but advice nonetheless) to undergraduates branching into postgraduate life.
Like most people, I thought science was awesome, and I took a shine to organic chemistry. So when I got a scholarship to do my masters in it, I grabbed it with both hands. And once that degree was done, I grabbed the doctoral scholarship with both hands.
But this is where I kind of made a massive mistake. Like everyone else, I was sold by the whole "a PhD will bring you massive opportunities." Perhaps to the university that gets 500K from your dissertation. But I was pretty much on my own after that. I was now just like that 21-year-old freshly graduated bachelor's student digging through the internet for a prospective livelihood and coming to the conclusion that you can't break down a door with a fancy handkerchief.
There were jobs in my field but in first world countries that were extremely tough to get into.
But eventually, after tons of rejections and many humbling moments, I finally got a job in a field that was similar to mine if not much better.
The decisive errors I made during my studies were many. There was the fact that my younger self didn't exactly think critically about the kind of work environmental scientists would get into easily in South Africa. Sticking to a particular field over a long period of time kind of felt like I shot myself in the foot. The skill of synthesizing drugs is useless if you cannot supplement it with other courses that would make you marketable.
Just having a long working understanding of drug synthesis made me an island away from civilization.
My advice to undergraduates thinking of pursuing a postgraduate degree would be to first examine the niche market of your country.

Never do your Masters and PhD studies in the same field, for example, if you do a Masters in the chemical sciences then maybe do a PhD in pharmaceutical sciences or vice versa.

Also try to do your studies at different institutions, that way people might perceive you as somebody who is willing to step out of their comfort zone.
Don't only focus on your current masters or doctoral work. Build yourself outside of the scope of your studies and try to take supplementary courses that might add to your arsenal of expertise.

Try to build yourself as much as possible during those five to six years.
The last piece of meaty advice (And boy did I hate hearing this in my twenties) is to get a bachelor's degree and then work. Gain the experience and then do a postgraduate degree part-time. This always comes across as a tough balancing act especially for people with families but it is a much safer and bankable option as opposed to doing everything all at once and frantically dealing with the pressures of having a PhD but lacking work experience.
Of course, I know people who have gone from their bachelor's degree all the way to a doctorate degree and found stability without any work experience or supplementary courses in-between. But with the hundreds of Masters and Doctorate students been churned out yearly, the fancy handkerchief really isn't that fancy anymore. And much more has to be done to set you apart from the other graduates who in the past could walk into any place with a postgraduate degree and find employment.
In a world where the goal lines are ever-changing, how will you adapt?
Are you single? Are you interested in creating your own love story by meeting Tamil singles in your city and across the world? Join myTamilDate.com!
"How a Message on myTamilDate.com Led to an Engagement for Lavanya & Vitharan"