myTamilDate Success: Patience and Taking Chances Brought Suji & Sinthu Together
"Aside from figuring out what you want in your partner, you need to step out of your comfort zone. There are going to be plenty of highs and lows in the process. You have to be patient and use everything as a learning experience prior to finding your perfect match."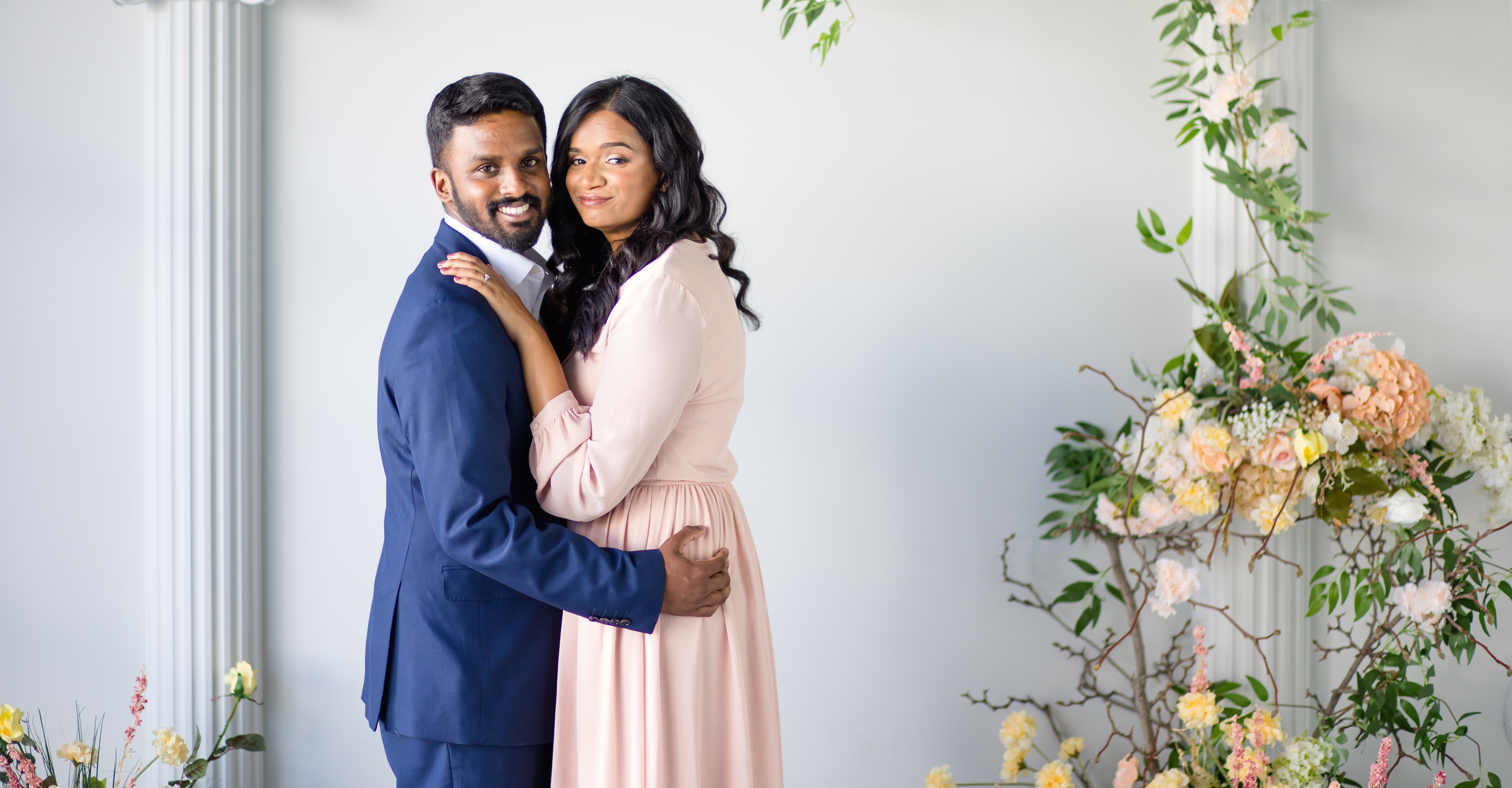 myTamilDate.com has been the most trusted dating community for single Tamils around the world for close to a decade! It's the premiere dating platform for diaspora Tamils and has the largest membership base in Canada, USA, UK & more. You can join the community for free at www.myTamilDate.com.
Engaged couple Suji & Sinthu are our latest success story, among many. Their journey is a heartwarming example of fate, timing and going after what you want!
Tell us a bit about yourself.
Suji: I am 30 years old, born and raised in Toronto and I am a public relations professional. Sports is my biggest passion - whether it's watching or playing sports, nothing makes me happier. I'm also a history buff and love to spend time with my family and friends.
Sinthu: I am 29 years old and currently live in Mississauga. I work as a Human Resources Manager for a retail company. During my free time, I enjoy watching sports, particularly the Toronto Blue Jays. Go Jays Go!  When I'm not watching sports, I enjoy travelling and spending time creating memories with my family and friends!
When did you first join myTamilDate.com? What made you want to join?
Suji: I joined MyTamilDate.com four years ago after a friend had recommended that I give it a shot. Online dating seemed like the new way to find love and being with a Tamil woman is what I've always wanted, so MTD seemed like a perfect platform to try out.
Sinthu: Recognizing that meeting new people had transitioned to online platforms, it took some time to work up the courage to welcome and embrace this experience. I ultimately did and joined MTD back in early 2018.
So, who messaged first?
Suji: I bought the paid membership component for the website in July 2018 and messaged Sinthu on the same day. She responded about 30 minutes later!
What first attracted you to the other person and made you want to meet in person?
Suji: Along with having similar interests, I found Sinthu to be very funny. It just seemed like we clicked and I had a smile on my face everytime she messaged. I wanted to meet in person to get to know more about her.
Sinthu: We had common interests and hobbies - sports of course! From our first interaction on MTD, it became evident as to why we both clicked so quickly. We were able to make conversation about anything and everything so seamlessly. The more we talked, the more obvious it became that we had to meet in person!
From messaging to the first date, how much time passed?
We met four days after messaging for the first time. We live 15 mins away from each other, so setting up a time to meet was pretty easy!
Continue reading their story here.
**Looking to create your love story? Join the other couples who have dated and married through myTamilDate.com!***
"myTamilDate Love Story: Jenani & Nav Found Each Other At The Right Time And Right Place In Life"
"myTamilDate.com Love Story: Tharshi & Ravi Found Love During Lockdown"
"myTamilDate.com Love Story: Suji & Sinthu Lived 15 Minutes Apart For Years And Never Met Until Joining MTD"
"How France Met Canada: A MyTamilDate.com Love Story"