Kaadhalil
Original love song by Sri Lankan composer Soundarie David Rodrigo and Megan Dhakshini.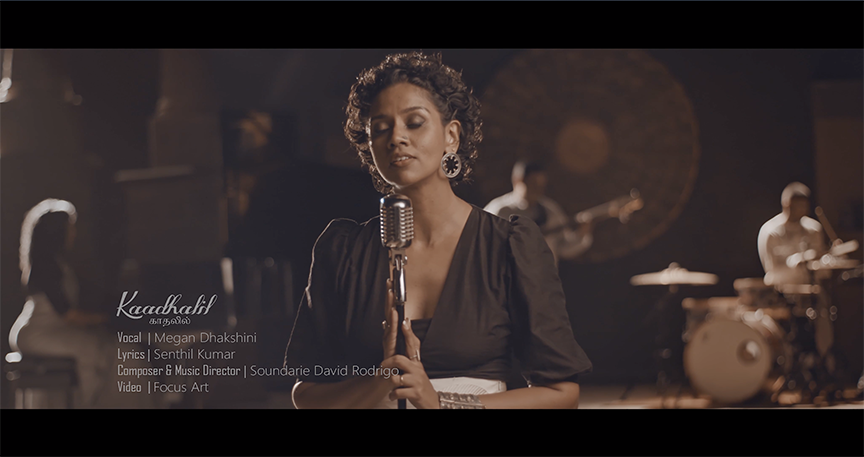 An original Tamil love song composed by Sri Lanka's premiere vocal director Soundarie David Rodrigo and sung by Megan Dhakshini. A beautiful mellow melody about heartbreak and true love.
Track: Kaadhalil Composed & Directed By: Soundarie David Rodrigo Vocals: Megan Dhakshini Lyrics: Senthil Kumar Recorded mixed and Mastered at Soundasia Studios Musicians: Bass: Pradeep Rodrigo Guitar: Mahendra Pasquel Flute: Indika Rajintha Drums: Shane John © Copyright @ Soundarie2019. Any reproduction or illegal distribution of the content in any form will result in immediate action for copyright violation. Video Credits: Directed by: Sachith & Rukmantha DOP: Chathur Kamsha Deshapriya Editor & Colorist: Nishan B @ BMax Studio Video Production: Focus Art Starring: Tanisha Wijesinghe Hair & Makeup: Mananuwan Rupasingha Scalp Seshadri Nithyananthan Costume Partners: Hameedias Amy G The Amalya Project Location: Light Of Asia Center Pelawatte Sri lanka Soundarie: https://soundariedavid.org/ https://www.instagram.com/soundarie_d... Megan: https://www.instagram.com/meganpoison...