I am a 19 year old university student by day, TV anchor by night and I am also balancing a part-time job. So as you can see, building my own business was not an easy task. Growing up in a traditional household, my mom fulfilled her dream of teaching her one and only daughter the art of Bharathanatyam, Indian classical music and the violin.  She also taught us all about our rich Hindu culture and embedded our religious values deep within me. I made her dream come true, but what about mine? I am proud that my mom molded me to become the person I am today, but the time had finally come to make my own dreams come true. I wanted to create a name for myself; something I could fall in love with every single day. This dream gave birth to Mangalyam Collections.
Mangalyam Collections is a designer boutique created by a self-taught tailor who custom stitches each and every outfit. The art of stitching isn't an easy one.  I knew that running a business on your own wasn't going to be easy either, but I was up for the challenge. I never revealed publicly that I was a self-taught tailor or that I learned this art form on my own.  I always take the time to be proud of myself every time I got something right and I also picked myself up when things went wrong. I wanted to create a business that would sustain itself in today's market.  I wanted to create something that would have its own competitive advantage over the others in the industry. So what became the competitive advantage?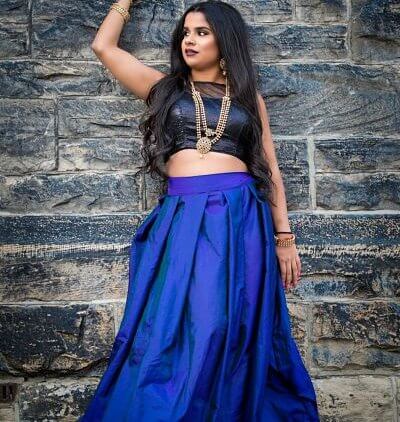 Mangalyam Collections became something more than a designer boutique tailoring custom outfits because I chose to incorporate a rental option in my business. Who wouldn't want to wear a designer outfit, wear it once, pay a good price for it and not have to keep it? Everyone around me thought I was bizarre to come up with such an idea.  They told me it wouldn't work but I decided to take them up on the challenge. I told myself that I would have 365 days to make my dream come true and to show the world that my dreams are possible. Today, just over a year after the launch of Mangalyam Collections, I've met over 400 clients, worked with more than 6 brides in my first year and have a well-established brand which reaches to over 50,000 people on a weekly basis online. Everyone who told me that I couldn't do it is now in awe of my success. Who knew Mangalyam Collections would be the reason why I met the maestro himself, A.R Rahman?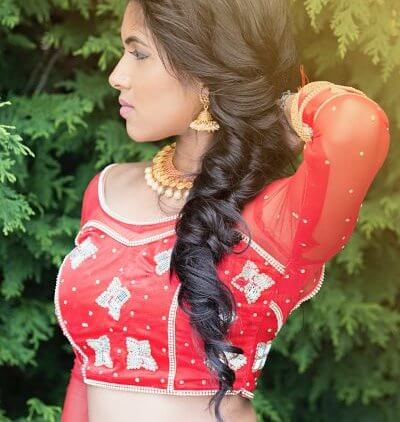 I wanted to do it all on my own; the stitching, the designing, the marketing and all the bookkeeping. I wanted my business to be a one women show so I would be able to wake up every morning and tell myself, "You did it". With the continuous support of my family, friends and every single one of my clients, you all are the reason I continue to push myself and be who I am today. Sometimes having an exam in the morning, TV anchoring gig in the evening and scheduling six clients within the day gets a little overwhelming, but loving what I do is the only reason why I continue to push myself.
As for the future, I do have a lot of plans for Mangalyam Collections. I plan on expanding the business and my branding and I realize that I have a long way to go. My advice to anyone reading this would be to work towards making your dream come true. It isn't a one day journey but one for a lifetime, one you must cherish and continue to love. "You're never too young and you're never too old to make it happen, I never dreamed about success, I worked for it."