5 Vital Accessories Every Man Must Own
There are just some accessories and necessities which must be a part of a man's life. While some of these items may require designer brands, others you can get away with spending less money on or buying knock-offs.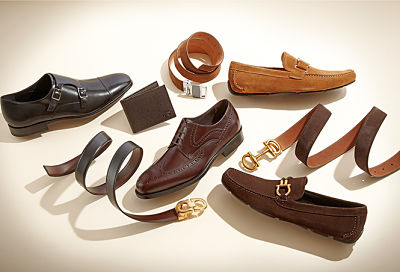 ---
Here are five items that are vital for you to present yourself in a well-put manner. There are some of the accessories that must be a part of every dapper man's life. While some of these items may require designer brands, others you can get away with by purchasing buying knock-offs or spending less money.
1. Wallet
The two main purposes of a wallet are to carry your important items and to signal your material status. Unlike women, men tend to keep their wallets with only the most vital things such as credit cards, ID, cash and other membership cards. Nothing yells messy more than a fat wallet with cards and receipts poking out. When purchasing a wallet, make sure you buy a quality wallet as the appearance of your wallet will reflect your lifestyle. Let's be honest - no one wants to be the guy with the old school Velcro wallets.
[embed]https://www.youtube.com/watch?v=HK5WXSz82F0[/embed]
2. Timepiece
A man must at least have three varying timepieces in his armory. These three timepieces must all be of a different type to be worn based on the occasion.
First and foremost is your everyday watch. This is something you should choose based on your profession, comfort and personality. If you are a banker or a lawyer, don't be rocking that G-shock.
Second is your casual watch. This is something wear when going out to socialize. This should be something versatile and appealing to the eye.
Third is your dress watch. This is something you wear with your suits and formal wear. I would recommend a simple watch without too much happening around it - something clean and slick. The great part about watches is that there are so many brands out there you could buy from. When it comes to buying the most expensive watch, it is not really something you have to focus on as long as they look nice and are within your budget. Though you should always have one leather watch and one metal watch, the third watch can be of your choosing.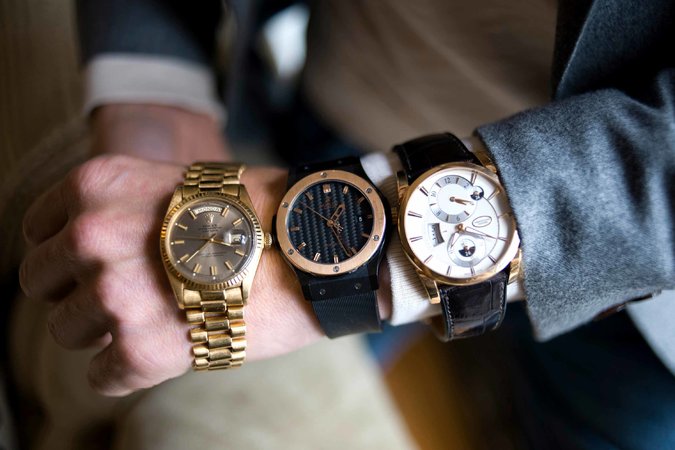 3. Belt
A belt can determine whether you are someone who cares about your appearance. When wearing various outfits, make sure your belts match and that you are able to colour code your belt with your outfit. A mistake I see many men make is wearing a belt with suspenders. Even I was guilty of making this mistake when I was younger! Wearing a black belt with brown shoes is another mistake.
Make sure to have a couple of belts at your disposal based on the outfit you wish to rock on the day or occasion. Another plus point to belts is that unlike timepieces and wallets, they are not easily distinguishable whether they are an expensive item or a designer brand. You can get away with using knock-offs, though you have the risk of having one of low quality.
4. Sunglasses
Sunnies do more than just protect you from sun-rays. They also help protect the skin around your eyes from getting damaged. Besides the beauty tip of using them, another benefit is that wearing sunglasses adds style. It complements you and your personality and gives a bit of mystery to who you are behind them. And let's be honest - if you have had a lack of sleep and have eye bags, what better way to hide them then wearing a nice pair of sunglasses?
You don't need an expensive pair of shades to look good. You could always resort to Ray-bans, which are not only a good brand and affordable, but also have various styles to suit your need and preference. Whether you like Surya or Ajith, you must admit they look even better with shades on!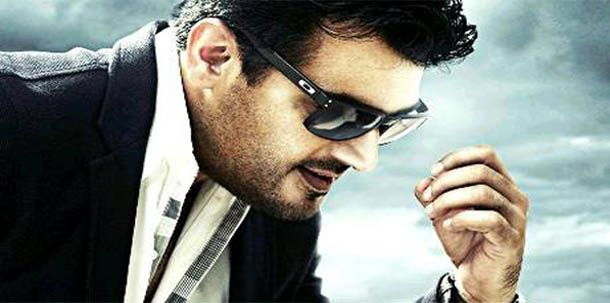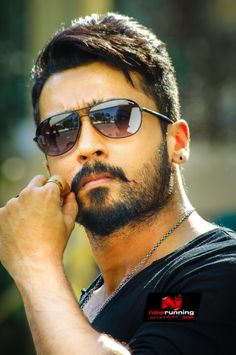 5. Shoes
Shoes are the fifth necessary accessory to complete your arsenal. They complete your outfit and define whether it is a good outfit. If you are wearing an Armani suit with New Balance kicks, let's be honest - you will look like a fool. Sneakers seem to be the latest trend, so I would recommend owning a pair of casual sneakers.
In addition to what's in, you must always own a nice pair of black dress shoes as they match any formal outfit. A good pair of runners is also necessary whether or not you are athletic; just own a pair as you'll never know when you will need it!
Lastly, you also need a pair of all black casual shoes which you can wear as a daily as they match and go with nearly all outfits. This makes you get to roughly four shoes within your arsenal, though you can always keep buying shoes and have an ever-growing collection.
I own a pair of loafers, boat shoes, boots, suede shoes and brown dress shoes in addition to the four main ones. This way I not only have choice but also am able to dress based on my choice of attire on the day.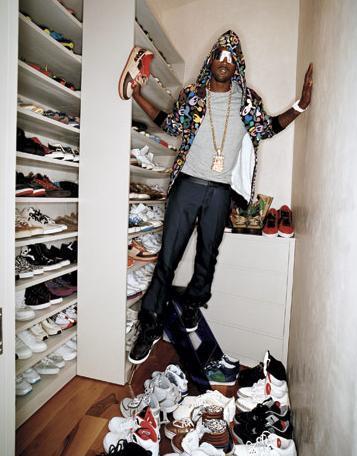 Alongside these I can name a few more accessories which are vital but not as vital as they are variable and mainly essential when wearing formal wear:
Vast range of ties and bow ties
Pocket squares (Rule - do not ever match it exactly with your tie)
Cuff-links and Tie Clips (Match your outfit but also complement your timepiece)
Card holders and money clips when going to places which you don't want your wallet to be appearing out of your back pocket (ie. formal events)
Socks can be a bit more on the wilder end as they can really be completely out there and you can still look good.
At the end of the day this is just my perspective. You can try to follow these guidelines... or ignore them at your own risk!
Related articles: A Gentleman's Guide to Formals: Belts and Suspenders A Gentleman's Guide: Deodorant vs Cologne This is How You Become a Male Stylist and Turn Heads