Vaazhai Pazha Paniyaram (Banana Fritters) Recipe
Celebrate Pongal with an authentic South Indian sweet!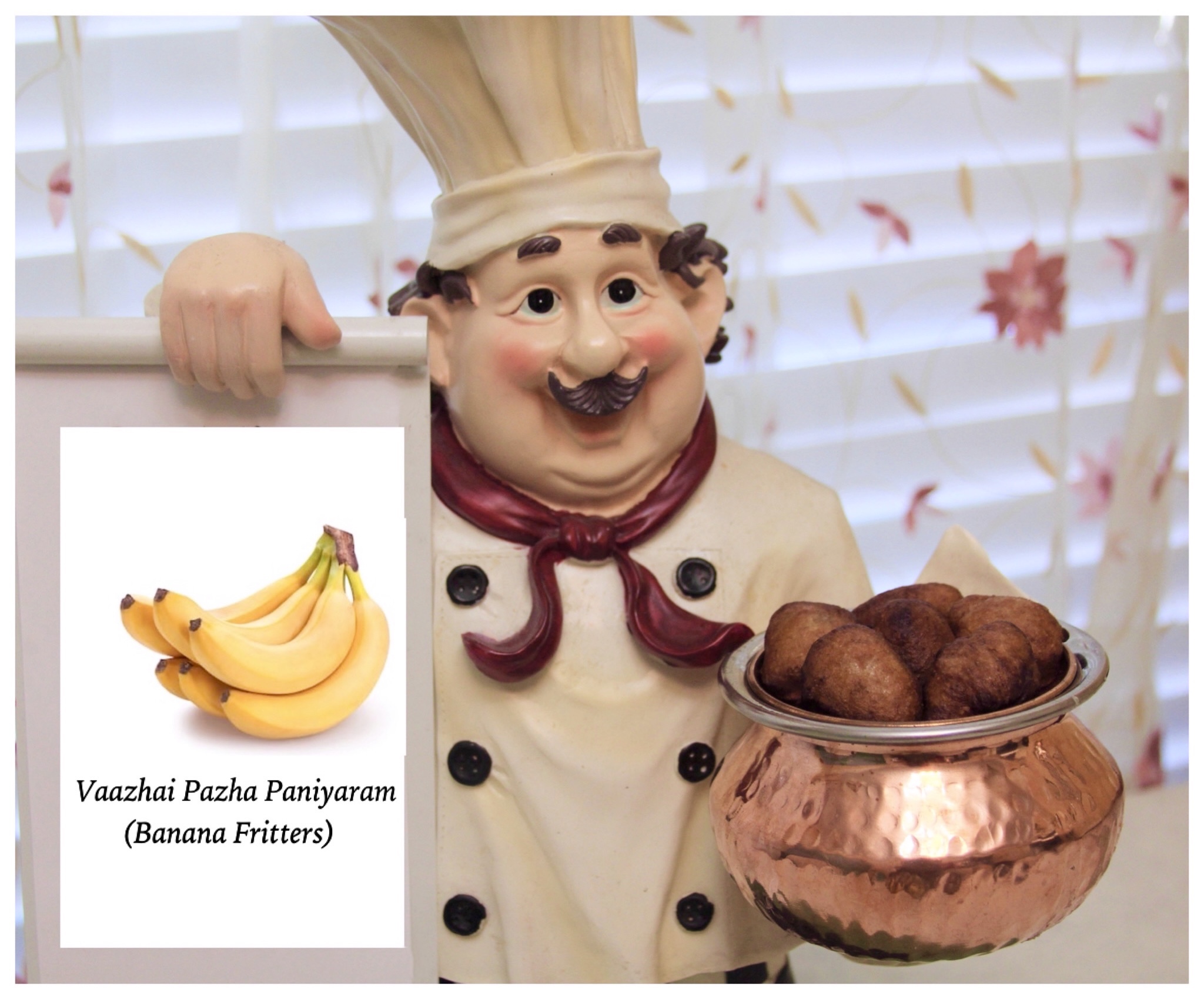 Vaazhai Pazha Paniyaram (Banana Fritters)
Vaazhai Pazha Paniyaram (Banana Fritters) is a South Indian sweet that can be prepared with a few basic ingredients found in any kitchen. Learn to make this tasty sweet by following the recipe below. Enjoy!
· Banana, ripened – 3
· Wheat flour/all-purpose flour – 1 cup
· Granulated sugar/brown sugar – 1/3 cup
· Cardamom powder – ¼ tsp
· Salt - a pinch
· Oil (for deep frying)
· Chopped cashews (optional)
Instructions
1. Peel bananas (3) and cut them into pieces.
2. Mash them with the help of fork to make them completely mushy.
3. Add 1/3 cup granulated sugar and mix it with the mashed bananas.
4. Then add 1 cup all-purpose flour, ¼ tsp cardamom powder, and a pinch of salt.
5. Make sure the batter is completely mixed well.
6. Add 1-2 tbsp of water (if needed) to make sure you get a thick consistency of a cake batter. If your batter becomes too thin, add some all-purpose flour to make the batter thick.
7. Take a small spoonful of batter and drop it gently one by one to fry the paniyaram in hot oil. Add only 4-5 paniyaram at a time while frying in hot.
8. Make sure you fry the paniyaram in low to medium flame because they will get burnt/undercooked on high flame. Also make sure you slowly flip them while frying so that both sides get cooked evenly and turn golden brown.
9. Transfer the paniyaram on to a plate lined with a paper towel to absorb oil.
10. The vaazhai pazha paniyaram taste best when served hot!