Renuka I's Inner Voice
Inner Voice is the long overdue follow-up to my debut book, Make Room For Good.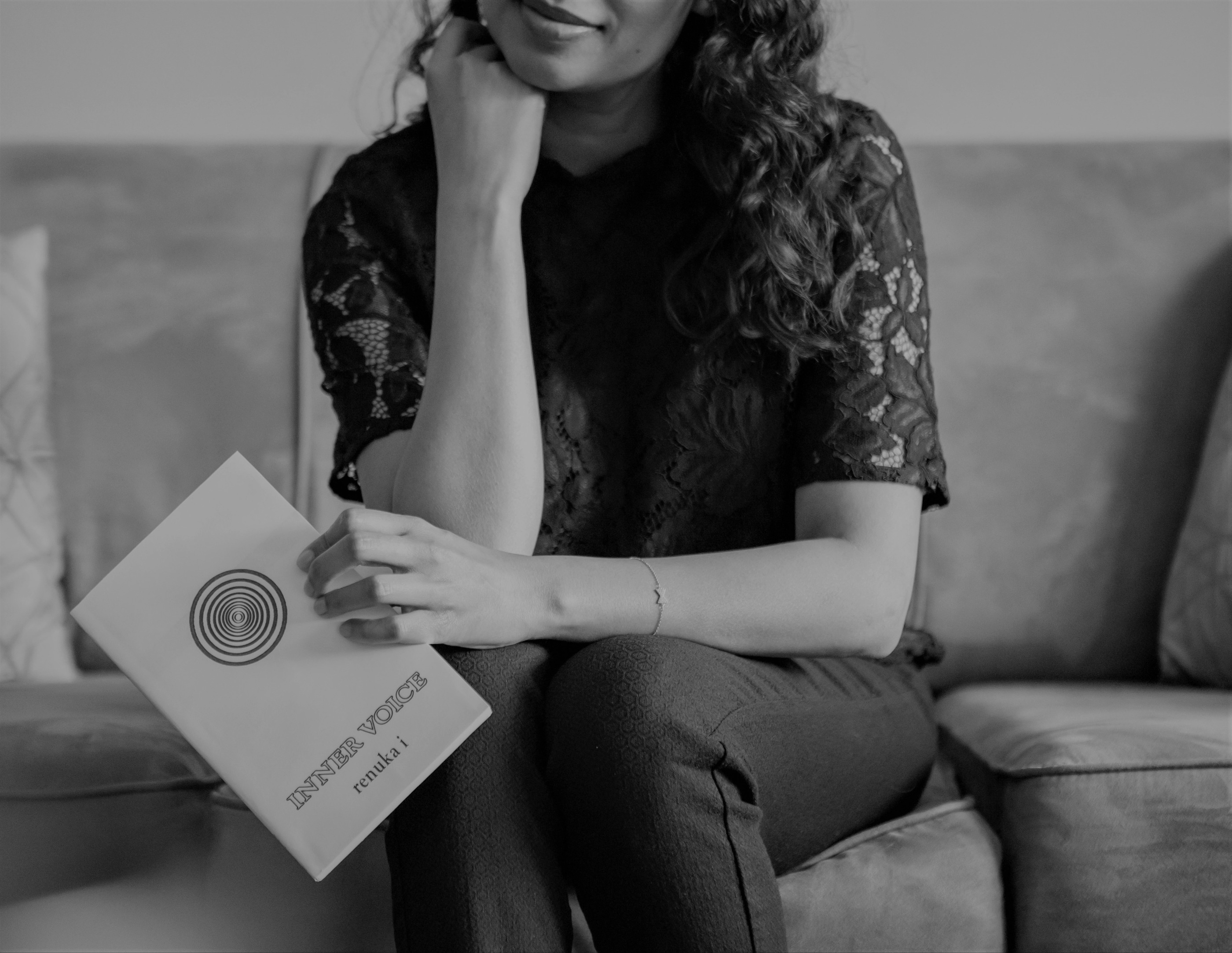 It is another collection of quotes encouraging all of us to continue on this journey of becoming a better human being. This book serves as a reminder of how much greater we can be when we heighten our self-awareness. It prompts us to think deeply and earnestly about who we are, who we can be, and how it can serve others. Because when we think better, we live better, and love better.

The decision to write this book came at a time when people hurting people was at the forefront of the media. It was necessary to help shift the focus - to remind everyone, including myself that we all have it in us to be better. Inner Voice is just me doing my part to add to the rising mass of hope.

The title itself was influenced by the most faithful, encouraging readers I have been fortunate enough to connect with. If there's ever a moment where I question being a writer - they're the reason my fears are put to rest. I am truly grateful for them. The most consistent message I've received from people is that I'm in their head! "How do you always know what I'm feeling?" "I really needed this today." "You're almost like an inner voice!" It has been an honour to put feelings into words in a way that speaks to the experiences of others.

I hope the birth of this book is a sign that it's never too late to do what you love. I believe we're all born with a God-given talent. And it is our responsibility (OUR RESPONSIBILITY) to find it, explore it, and then share it with this world. We all have something to offer here. ALL of it matters. No contribution is insignificant. If reading my words helps you in the same way that writing them helps me, then this journey will always be worth it. If inspiration is what you're looking for, this book is where you will find it.

Inner Voice is now available on amazon.ca, amazon.com, and internationally (please check your country's Amazon site for more information). If you're looking for more perspective, follow along on Instagram, Twitter, and Pinterest @renukawrites. Or head over to the blog that started it all at renukawrites.tumblr.com.

(photo by studio5bysu)