Racism at UK Universities
Meera's latest 'MK on the Mic' podcast episode.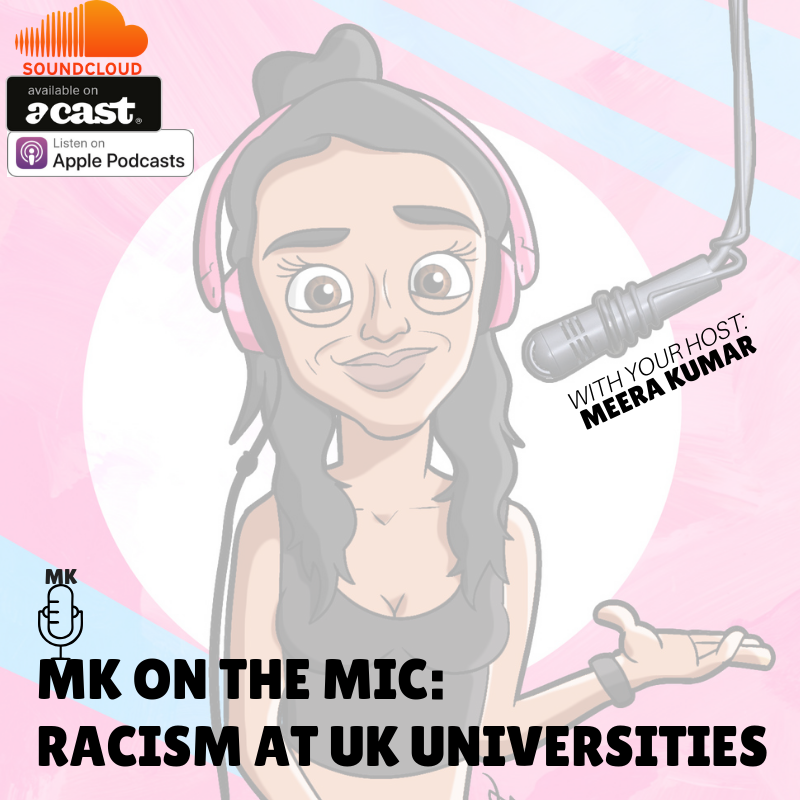 On this episode of MK on the Mic, I am talking about racism at UK universities. The Guardian recently put out a survey asking people to send in their experiences, which encouraged me to address the topic on this podcast.
Topics include:
- A Yellowface party that was thrown by white students at The University of Edinburgh
- How Yellowface dehumanises East Asian students
- Cultural appropriation and blackfishing
- Edifess and racist posts
- A secret eugenics conference at University College London, with known white supremacist speakers, with contributions from a researcher who has previously advocated child rape
- The white nationalist, Peter Cytanovic, who was accepted into The London School of Economics
…and more!
Guardian survey: www.theguardian.com/education/2019/…uk-universities
Subscribe to MK on the Mic with Meera Kumar for more! You can listen on Acast, Apple Podcasts and SoundCloud. Don't forget, you can download any episode for when you're on the go!
Instagram: www.instagram.com/mkonthemic
Twitter: www.twitter.com/emkayonthemic

Facebook: www.facebook.com/mkonthemic
Host insta: www.instagram.com/meerakumar
Host twitter: www.twitter.com/meeerakumar
Also a massive thank you to everyone who has left a review of my podcast so far! If you want to leave a review too, then click here: itunes.apple.com/gb/podcast/mk-on…d1247260719?mt=2