Sri Lankans Without Borders (SLWB) sat down with the Australian-Tamil social justice lawyer-turned-author to discuss her three novels, Song of the Sun God, The Barrier and The Phantom Limb and to learn more about Shankari herself including her thoughts on identity, political activism in the diaspora and her hopes for Sri Lanka's future. In Part 2, Shankari tells us a bit about a few of her favourite things in a lightning round!
Learn more about Shankari and her novels at her website, shankarichandran.com and connect with her on Twitter, @shankariauthor. You can get your copy of Shankari's novel, Song of the Sun God, via her website and also through TamilCulture's online marketplace, TC Mrkt.
Check out SLWB's first podcast in its SpeakEasy series remembering May 18, 2009, and stay tuned for more SpeakEasy podcasts on SLWB's website and Facebook page.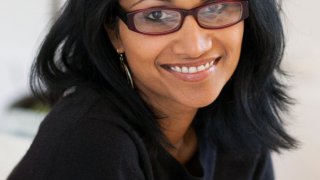 Shankari Chandran was raised in Canberra, Australia. She spent a decade in London, working as a lawyer in the social justice field. In January 2017, she published her first book with Perera-Hussein, called Song of the Sun God. Her second book, titled The Barrier, was published by Pan Macmillan Australia in June 2017.