Lady Pista Feat. Anoshinie - MIA Remix (Bad Bunny ft. Drake)
Mia Remix x Heels x Indian Classical Refix and dance cover by @ladypista and @anoshinie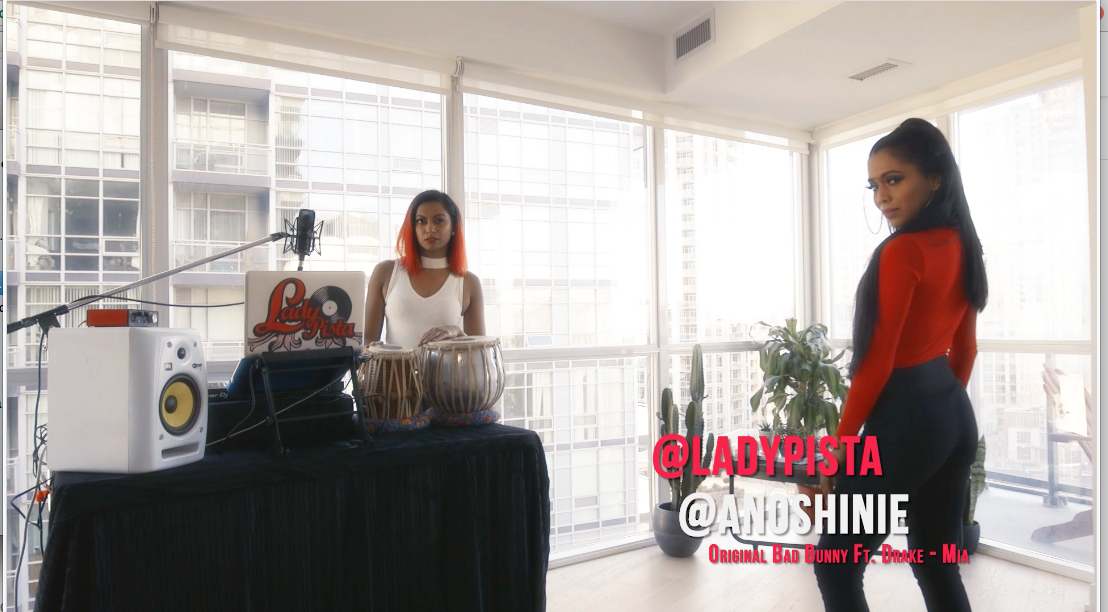 Two months ago I received a call during my DJ set, when I heard my mom had been struck by a vehicle while walking. I quickly gathered myself and booked a flight back to Toronto the same day not knowing the severity.
During that period of my mom being in ICU, what kept me going was music. It allowed me to channel my energy and escape into a world where the concept of time and space didn't exist. Throughout those months, I was inspired to collaborate with Toronto based dancer/choreographer Anoshinie. I came up with the concept of intertwining both our worlds and remixed a piece that hits the sounds of RnB and Indian-classical with a hint of Spanish vocals.
This piece for forever represent strength and power.