F*ck Gender Norms - Doing What I Want As A Tamil Woman
Have you ever held back from doing something because you don't look like the people doing it now? Has your career been shaped by what your parent's idea of success is?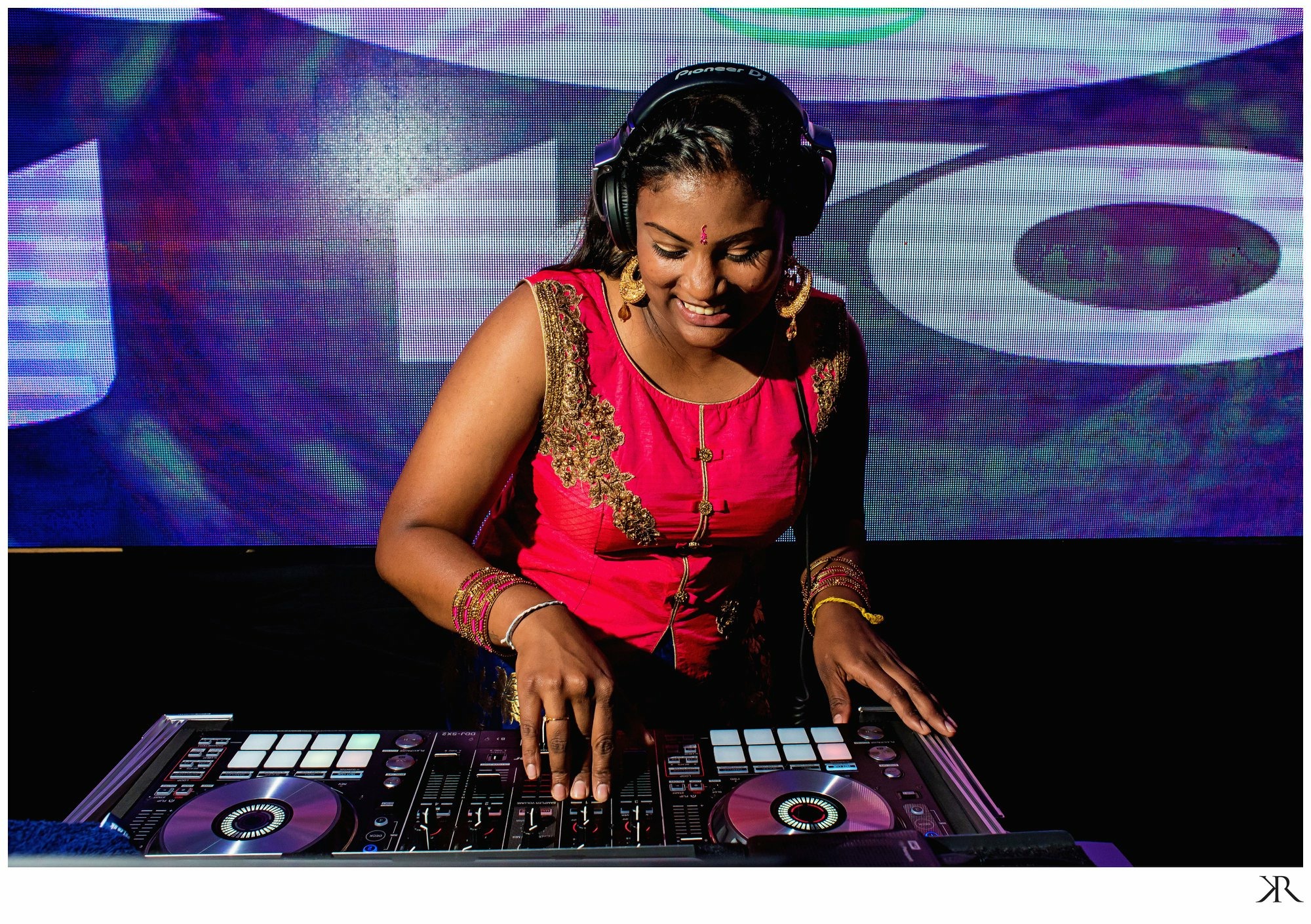 Have you ever held back from doing something because you don't look like the people doing it now? Has your career been shaped by what your parent's idea of success is?
I feel like we've all been there. Especially as members of the Tamil diaspora, we're constantly challenged by ideas of what we can and cannot do. Add even more barriers if you're a marginalized member of our community due to your shade, body type, gender, sexual identity, caste, class etc. I'm not here to talk about all of those intricacies but, I'd like to take a moment to share my story of overcoming some of those ideas (and barriers) to pursue my passion.
My beginnings
I guess I'll start with my name? My name is Kowshika aka Kow aka DJ Kow. My family moved to Canada when I was seven-years-old. I grew up in Scarborough with two older brothers, and so, naturally I grew up as what some would consider a 'tom boy'. From a young age I rejected gender norms that didn't make me happy. I didn't care for make-up or dresses or glam. I took to sports, music and dancing. Not only were these my passion, they were my outlets. Outlets that I would later come to realize would be integral to my career as a DJ.
I've always been obsessed with music. From a young age I can recall mapping the beats and rhythms of all the sounds I was hearing. Drawing the connections between the 90's tunes of Rahman that echoed in our home and the urban/hiphop music I was listening to on my mp3 player walking to school. As I began to attend formals in university I started to play close attention to the beat transitions and intricacies of mixing by DJ's.
DJ BrownSoul
One of my favourite DJ's of that time was the late DJ Brown Soul (aka Theepan Subramaniam). I remember only attending formals that were DJ'd by him at one point. Though I had never met him, I grew fond of his work and how he effortlessly transitioned the right songs at the right moments. I was inspired. I started doing my own mixing and started DJing my friends' parties and events.
A couple months into getting started a mutual friend had mentioned to Theepan that a girl name DJ Kow was getting into DJ'ing. As a fangirl, you can imagine how excited I was when he reached out to me! I still remember that first conversation we had. He told me that he was happy to see female DJ's in clubs and spaces he was playing at but wanted to see Tamil Female DJ's spinning more often.
Now I'm paraphrasing but he said something along the lines of "You're not going to get every song right and please everyone – so don't worry about that. Just keep working and your hard work will speak for itself." Now though he is no longer with us his mixes and those words will forever be a part of my life.
IWD and Giving Back
As I've grown my business and have been doing this for a while, I really wanted the opportunity to bring other awesome women together to collectively give back to our community. Thus, "The Take Over", was born.
The event will host 25+ amazing female entrepreneurs and vendors. Each of them will sell their products or services for auction in support of a local Autism Centre during the Silent Auction. What I really love about this is how some of these amazing vendors like N.V.Mikaa Photography, The Banana Leaf Company, ByBanuCo, and Kungumum are breaking down barriers in industries that have been traditionally dominated by Tamil men.
I'm honoured to invite a special guest and fellow sister, Rolex Rasathy from New York for a special performance. Rolex's recent collab with another powerful Tamil female artist Navz47 has gone viral. Raavanan reached over 100K views in a week and the video features other amazing Tamil female talents. I'm so excited to have her attend and be part of this event.
I'm also excited to introduce a very special DJ, Sakaana Ys. She reached out to me after hearing my work and asked me to teach her. I hadn't realized how much of an impact my work made until that very moment. So I gave her a few lessons and she's been killing the spotify playlist game for the past year. Her ability to recognize popular beats and rhythms is so natural. I am so happy that The Take Over will be her first debut. She's definitely a Tamil Female DJ to watch out for!
Event details: DJ Kow Presents: The Take Over
Date: Friday March 8th 2019
Venue: District Lounge in Pickering
Details: Silent Auction 8PM-10PM (Ladies Only) / Doors Open to public at 10PM
Tickets: https://www.ticketgateway.com/event/view/dj-kow-the-takeover
Proceeds: 100% of Auction Proceeds go towards a local Autism centre
Last but not least a very special shoutout goes to all these Queens joining me to support this event.
@addictiveeatsbygayethiry
@ananda.jewellery
@artbythiviyaa
@auraclinic_
@bananaleafcompany
@bybanuco
@_colourmysoul
@culturellecouture
@durka.muru
@gemsbyabi
@hairbynini_
@studio5bysu
@krishakandavel
@kungumum
@letsjalsa
@nilaharan
@nvmikaa
@ohmhotyoga
@pleatsbygeets
@showk.ace
@signaturetouchbyleeds
@simplysuba
@sweetlovencupcakery
@thangaskincare
@thanuska.s
@the.extension.bar
@rolexrasathy
@navz47
@sakaanays
@thurka
@dj.kow