At an event aimed at inspiring London's Tamil student community in November, Ratheesan Yoganathan, Chairman and co-founder of Lebara Group officially launched The Entrepreneurial Way (TEW) at Cass Business School.
TEW will be a personal initiative of the visionary CEO, who was awarded an Honorary Doctor of Letters from Kingston University in recognition of his outstanding contribution to business and entrepreneurship and named Ernst & Young 'London & South' Entrepreneur of the Year in 2012.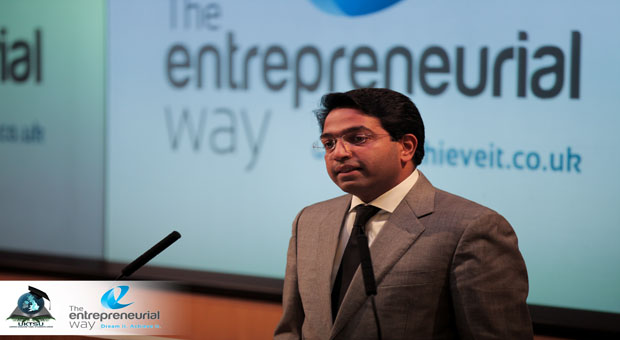 TEW will provide future generations of young Tamil people, both students and recent graduates, with invaluable exposure to business and insight into the rich experience that a career in business can provide. Launching in the 2012/2013 academic year, the initiative offers students and recent graduates, the opportunity to pitch their business ideas to a panel of judges for investment, funding and additional support, such as mentoring.
The scheme will offer potential entrepreneurs practical advice on how to develop their business ideas and make it work in the real world. With the support of the UK Tamil Students Union (UKTSU), TEW will aim to encourage as many young people to take part as possible.
At the launch Ratheesan announced a commitment to invest a seed fund of £5 million between now and 2020. Not a person to set his sights low, his hope is that the £5 million, through its various projects, will generate revenue of £100 million by 2020. In addition, he laid down a challenge that in the next 25 years, he'd like to see the Sri Lankan Tamil community contributing 1% to the UK's GDP.
The evening included inspirational speeches from Ratheesan, Surinder Arora, Owner of the Arora chain of hotels including the flagship Sofitel at Heathrow Terminal 5, and Emeline Wraith from online start-up company Remote Goat,  a new online business and social framework which provides a networking service to match graphic designers to prospective clients.
Ratheesan spoke of his experience of setting up Lebara eleven years ago at the age of 25. Amidst his remarks he emphasized the importance of pursuing your dreams:
"At Lebara, we believe in dreams more than anything else. Lebara started out as a dream shared by three friends. We didn't know what we were getting into; we didn't know how far it would take us. But here I am, a proof that extraordinary things can happen to ordinary people if only they dare to dream. That's why we believe in extending our support and encouragement to young dreamers in this room. Because it all starts with a dream!"
Following Ratheesan, Surinder gave an insightful and entertaining account of his entrepreneurial journey, starting from when he first came to the UK as an 11 year-old boy. He demonstrated his sheer determination and ambition to grow his portfolio from a single bed and breakfast on the A4 by Heathrow, to one of the fastest growing independent hotel companies in the UK and now the largest hotel company at Heathrow and Gatwick airports.
Rounding out the evening's speakers Emeline, the first recipient of an entrepreneurial investment fund from Ratheesan, gave a first-hand account of the kind of support successful TEW applicants can expect; from general mentoring, to practical budget planning and forecasting. A Lebara employee herself, Emeline gained investment through an internal 'Dragons' Den-style' initiative aimed at encouraging budding entrepreneurs within the company.
TamilCulture had the opportunity to connect with Ratheesan briefly about the initiative and here's what he had to say: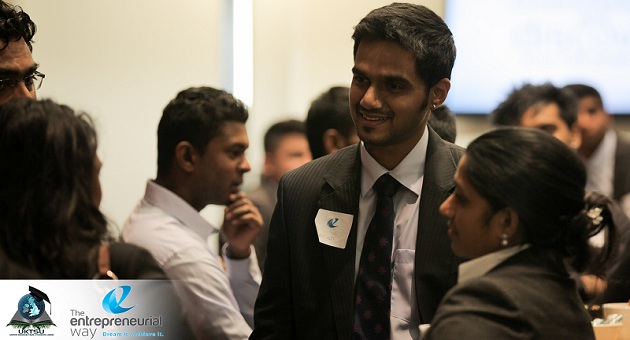 TC: What led you to focusing on the Tamil student community in particular with this initiative?
RY: I am keen to focus on the Tamil student community for a number of reasons. The first is simply that having supported a number of other initiatives and communities over the years, it's now the right time for me to encourage and support my own community. I'm launching the scheme here in the UK first, but have ambitions to roll it out to other countries where I have connections.
Also, I'd like to see other Tamil business leaders launch similar initiatives around the world, in Canada and Australia, for example. Secondly, the reason for focusing on Tamil students in particular, is that this is the age when people start to dream and think about the future and what's possible. When I was growing up I didn't have this kind of support and I think it's so important to have practical advice from someone who has been there and has had the hands-on experience of launching and growing a business.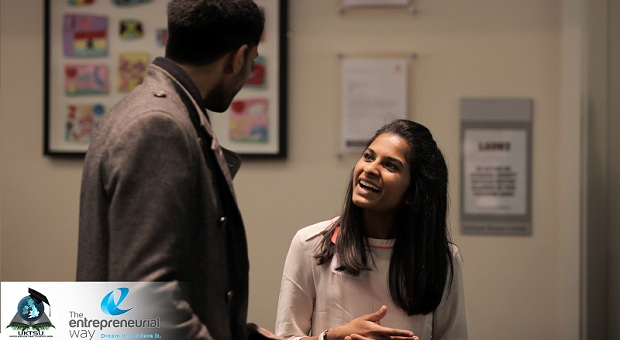 TC: How did you determine the model for the program? RY: Again, this comes from my own experience. I didn't even know how to write a business plan when I first conceived the idea for Lebara with my two friends! I am keen to give young entrepreneurs the support that they need. They may not need investment; they may simply need some guidance. Similarly, they may not need the mentorship as much as the investment. The model is very flexible depending on the business idea and requirements.
Through this scheme, I am keen to inspire young Tamil students and people to think about alternative careers to that of a doctor, lawyer or engineer. These are the careers that as a community we are led to believe are successful careers. I want to show young Tamil students, that business is also a worthy career. My experience shows me that as Tamils we prefer to follow rather than to lead, but I am an example of an ordinary Tamil person, who has gone on to lead an international organisation. I really want to encourage this entrepreneurial spirit in other young Tamils. If I can do it, so can they!
I'm really interested to see what ideas get submitted and to supporting and encouraging the Tamil entrepreneurs of the future.