96 Film Review: Epic Love Stories Don't Need A Fairytale Ending
Some movies leave us surprised and others leave us disappointed, but occasionally a movie comes that take us on a journey and it feels truly magical. 96 is one of those movies released back in October 2018 and features Vijay Sethupathi and Trisha Krishnan.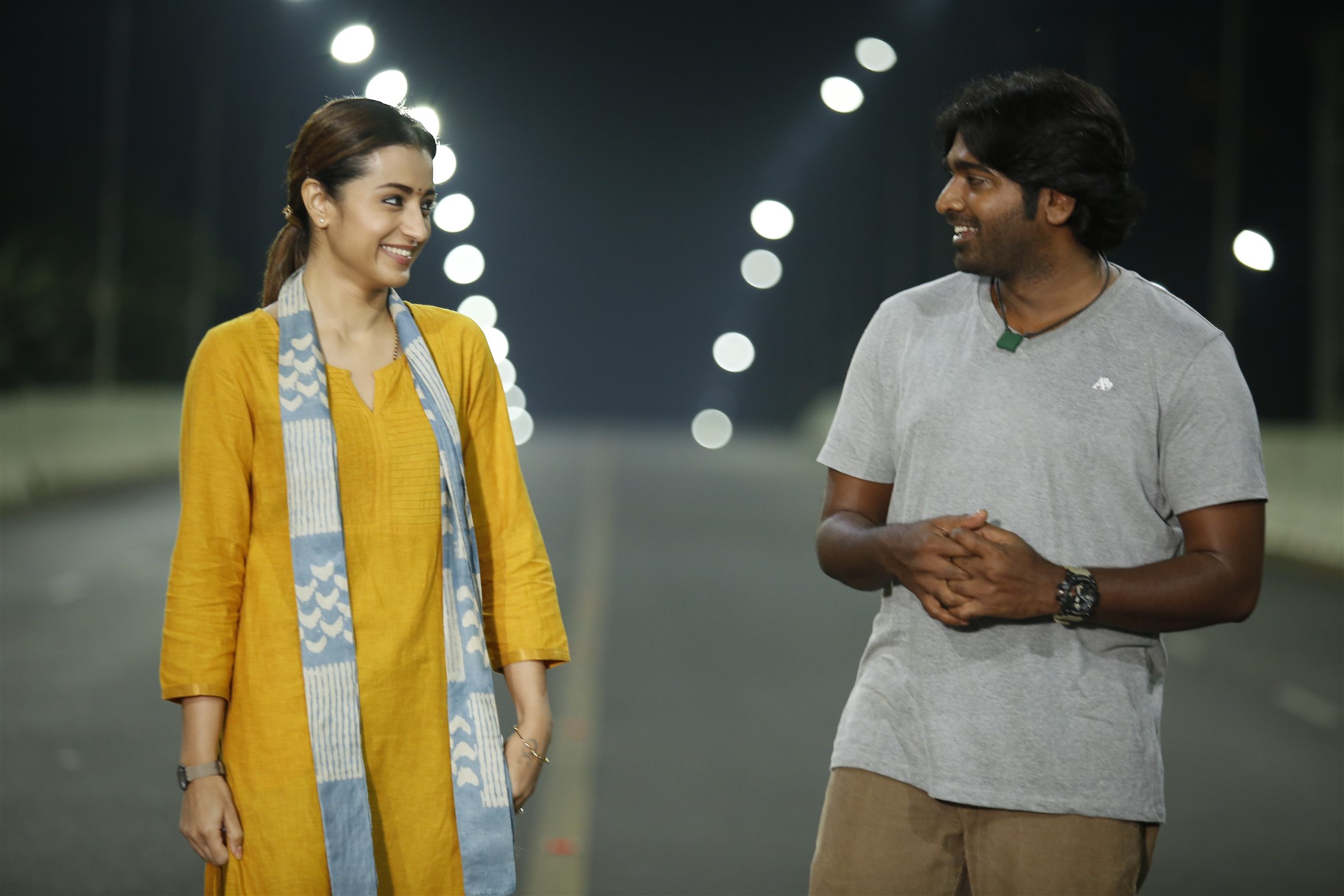 I recall watching the teaser trailer and getting an eerie feeling about the movie. The haunting background music with the words "Kaathale Kaathale" with Trisha's expressions in her yellow churidar and Vijay's coyness drew me in wanting to know more.
Watching the movie, it did not disappoint. It's a story about two high school students Jannu (Trisha) and Ram (Vijay), and how they fall in love for each other in 10th standard and then meet again at a reunion after 22 years. Their story and how they never end up together is delicately crafted and told. Trisha's eyes beautifully do all the acting meanwhile Vijay shines with his boyish looks and shyness. In addition, the younger versions of themselves in a time period where no smartphones exist do a wonderful job of setting the tone for the movie. Beautifully composed music is interspersed throughout the movie with each song having depth and meaning. The final scene in the airport leaves you with tears rolling as the scene unfolds.
Everyone has a story to tell and movies tend to tell these stories which we relate, compare, find hope and inspiration to understand our own journey and battles. Love takes many forms and dimensions, whether physical, emotional or spiritual. The movie 96 focuses on the emotional element of this love in a raw form depicting it through Jannu and Ram's lives. We as an audience, are left with a genuine and endearing experience of this love.
One important scene in the movie after the reunion is when Ram asks Jannu if she is happy with her life, and she responds that she is at peace (Nimathi in Tamil). This was a very important response. We often get asked this question "are you happy in your marriage/life" and answering in any response other than "yes" seems deficient. Life has its many ups and downs, and it's impossible to be happy continuously. We all have moments of happiness with doses of sadness and sometimes regret where we took certain actions or where we didn't. Working towards a life of well-being (peace) is better than a model of continuous happiness. What peace looks like to you may differ to others, but it's important to know what it means to yourself and work towards always improving that. The characters in 96 depict all these range of emotions but also circles back to the meaning that ultimately living a good life, a life at peace is a good life to live.
A criticism I often hear is that Ram is not happy with his life because he remains single and doesn't move on. On the contrary, I found he made a decision to cherish the love he had in his life and doesn't have regrets with his decision to not get married. He focused on his career in photography in which he excelled at and maintains to be at peace (shown in the opening song: Life of Ram). 96 shows us that not all love stories need to have a fairytale ending and maybe the love itself is the fairytale.
Related article: How a message on myTamilDate.com led to an engagement for Lavanya & Vitharan