Never Gonna Give You Up: An Appa's Original Kitchen Story
Tamil Entrepreneur fights back after the closure of his restaurant to start a new one, this time with a focus on quality, all in the middle of a pandemic.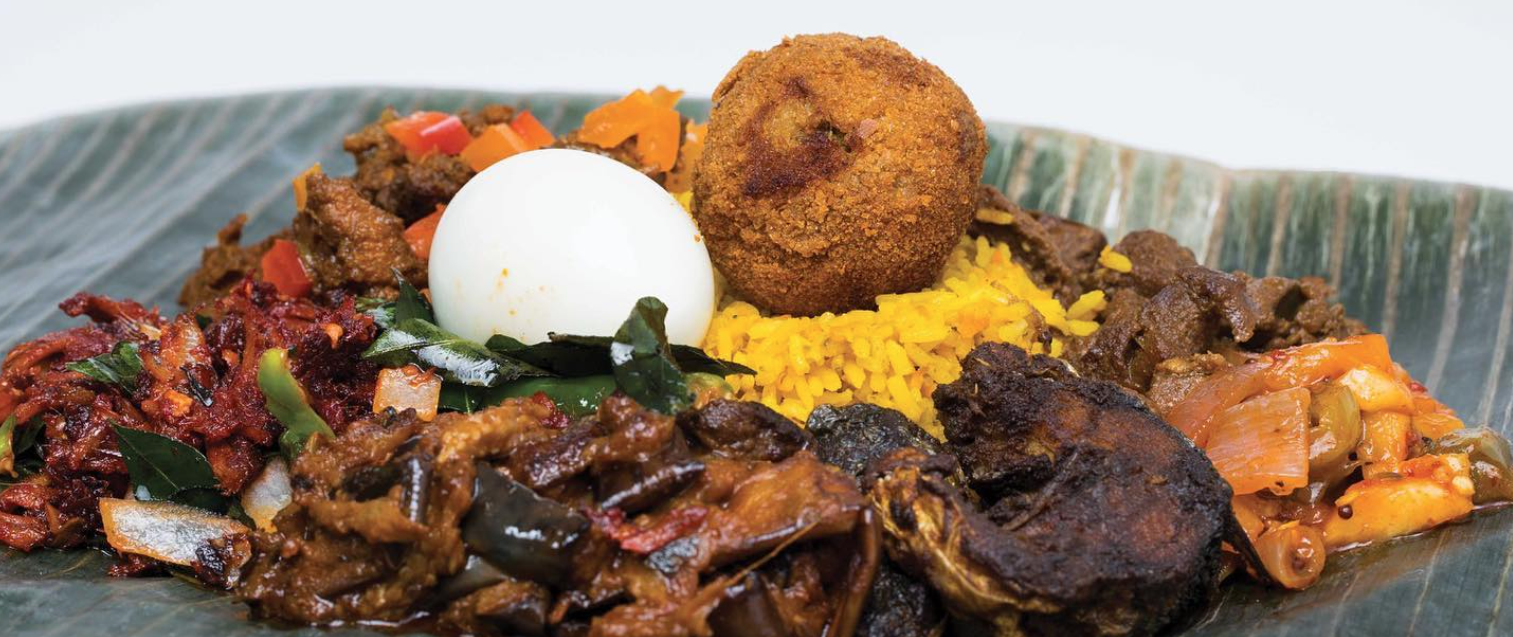 Coming to Canada as an immigrant and opening your own restaurant is hard.
Being forced to shutter its doors 10 years later due to a global pandemic is even harder.
But going on to open another restaurant in the middle of the same pandemic? Impossible, right?
That's not what Senthil Ruban Subramaniam thought when he recently opened Appa's Original Kitchen in December of 2020, one of the coldest months of what was already a cold year for many.
Armed with nothing but his resilience and vision for a Tamil takeout spot with an emphasis on quality, Ruban bet on himself to make his dream a reality.
Thanks to his vision, Ruban's gone from completing catering orders from his home for friends and family, to running one of Markham's hottest Tamil restaurants, all in the midst of a pandemic.
Quality > Everything
At first sight, Appa's might not seem any different from the countless other Tamil food spots offering quick takeout for cheap. But behind it is a burning commitment towards quality food for quality prices. And the drive to prove it, by making sure every customer is left satisfied after trying some of their signature dishes.
An example of Appa's commitment to quality
After the closure of his first restaurant, Ruban, like many, found himself stuck at home. Making use of this opportunity, he started a line of sauces named Appa's. Eventually, Ruban's friends and family began asking him to make food for them, so he started doing small-scale catering work. As the size and popularity of his catering increased, he found it increasingly difficult to continue cooking at home, and took the risk to open a new restaurant.
Pictured: Appa's storefront
Although the scale of his cooking may have grown, Ruban says the one thing that will never change is his commitment to making the best meals possible.
I'm not thinking about the money... It'll come automatically if I keep the quality. My focus has always been on keeping the quality at Appa's high and offering a reasonable price to customers. A lot of people have called me and appreciated the quality of food, which motivates me to do my best.
Ruban's favorite item at Appa's : Lamprais
No such thing as a self-made man
Although it may be easy to call Ruban a one-man wonder, he would be quick to cast away that notion.
Speaking about the unique challenges he faced opening a restaurant during a pandemic, Ruban mentioned his loved ones were extremely helpful.
"My friends and family were a huge help in starting out Appa's. They worked day and night, even on the weekends to step in, helping me organize the restaurant and hire staff in the midst of the pandemic. "
Furthermore, when asked about the inspiration behind his cooking, he was quick to answer.
"My mom. She's my favourite cook, and she actually taught me how to cook when I was around ten. I wouldn't be here without her support."
During my conversation with Ruban, it was clear that his commitment to quality also extended to his personal life, as he has tried his best to juggle entrepreneurship with his role as a husband and father.
"Initially, Appa's was open every day of the week, but this started to cost me time with my family. As a result, we decided to close on Mondays and I've been able to spend more time with my family since."
Speaking to Ruban, it was clear that running a restaurant in the middle of a pandemic was hard work. However, he's proven that by sticking to your principles and having the work ethic to match your dreams, anything is possible.
To try one of Appa's signature dishes for yourself, you can order online or visit them in person at 30 Karachi Dr. #72 in Markham, Ontario.