Three years ago, I could make parippu, keerai from frozen spinach and carrot varai. My kathrikkai porichcha curry was hit and miss. I would devour my ammah's cooking, but that was the extent of my relationship with Tamil food.
I had been an activist for a few years by then. Like others, my time was spent on getting politicians and journalists in Australia to address the gross injustices of the war in Sri Lanka, the post-war conditions, the UN resolutions, the disappearances, diaspora grievances and the thousands of Tamil refugees arriving in Australia.
It was hard and at times impossible. Tamil diaspora activists were battling a brutal and unrelenting government in Colombo backed by some of the world's biggest players and prejudices.
In the midst of all of this, I started panicking about how I was never going to cook like my ammah and how many Tamil diaspora kids may suffer the same fate. Not only was my homeland under occupation and our identity in post-war Sri Lanka under threat, but the Tamil identity in the diaspora was quickly changing as it melded with the cultures of our new 'home' countries.
Change is not to be discouraged, as there is much we need to work on: homophobia, transphobia, casteism, misogyny, sexism, racism etc. But there are parts of my identity that I want to hold onto. I hope we all do.  Our food and the community and customs we build around it, is one example. The Tamil resistance is another.
'My Tamil Kitchen' is my response to a journey into the Tamil identity in post war Sri Lanka.  Thank you to everyone who is helping me. I can now cook a variety of Tamil curries and in the process have had many discussions with my ammah and appah about their childhood. We have a lot of fun too.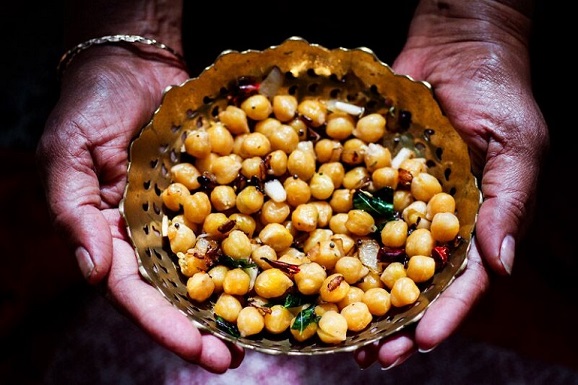 While I have only been documenting recipes of the Jaffna Tamils, I want to share recipes and stories from all regions of our homeland: Trinco, Batti, Vanni and beyond.  In my sights is a cooking show that weaves in Tamil politics and identity. One day.
If you do visit My Tamil Kitchen, @mytamilkitchen on Instagram, I thank you. If you have feedback on the recipes, I very much welcome it.
Anbudan,
Brami