Worst Tamil Wedding Guests ft. Myaspace (English Subtitles)
What's the worse types of guests you've observed at Tamil weddings? Let Vinsia know on her YouTube channel, for a part two.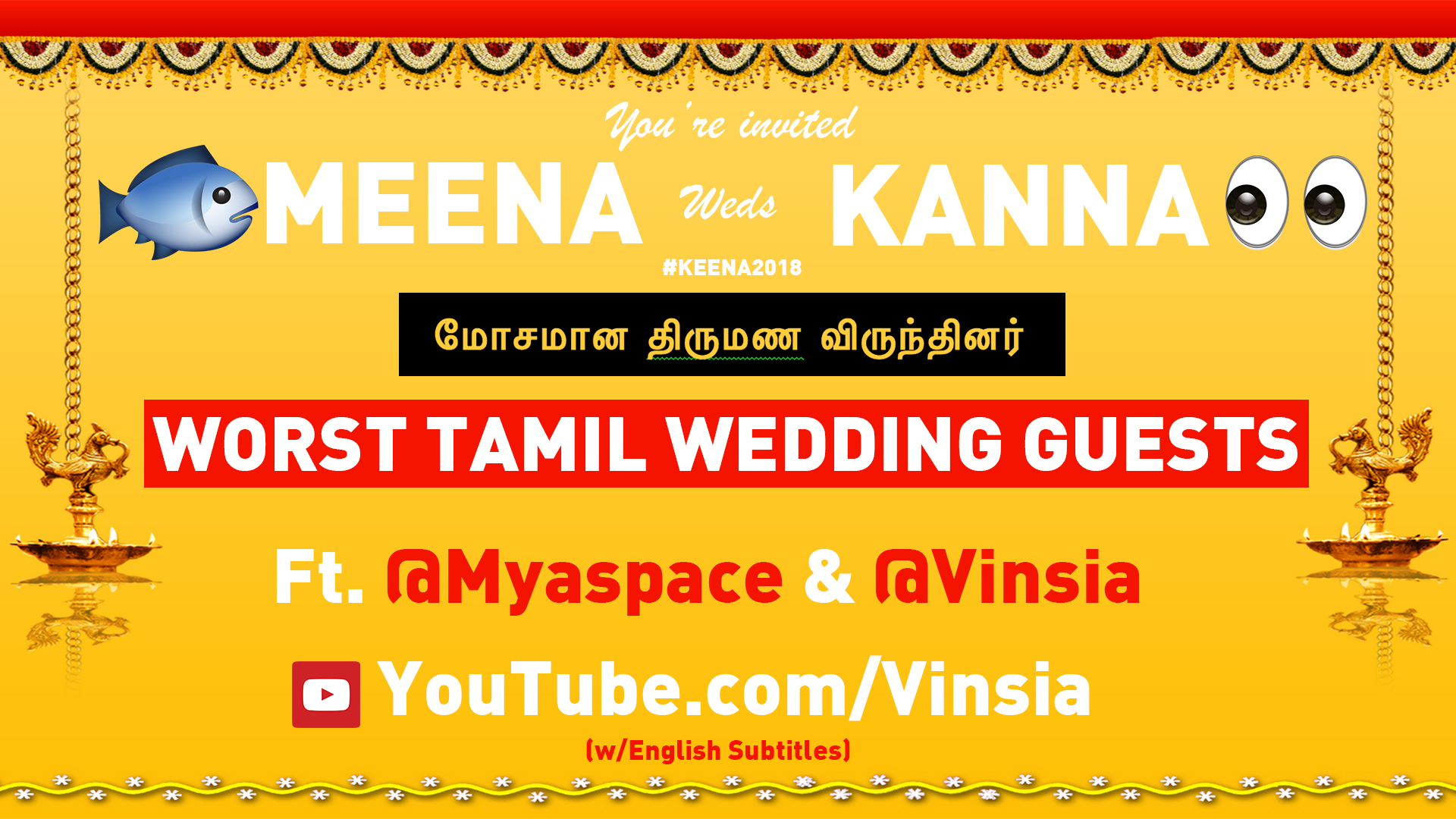 This is dedicated to all the wedding guests we wish we didn't invite but have to because #family #respectyourelders #inviteeveryone.
We're working on more videos, so if you'd like to encourage us in any way, feel free to reach out to Vinsia @vinsia or Myuri @myaspace.
Thank you!
SOCIAL MEDIA
Instagram
http://www.instagram.com/vinsia
http://www.instagram.com/myaspace
YouTube