#Whatsherstory: A Night To Showcase Tamil Female Entrepreneurs
There's no shortage of Tamil female entrepreneurs and future entrepreneurial talent in Toronto. But show up to any major professional event and you'll be hard pressed to find them in  sufficient numbers.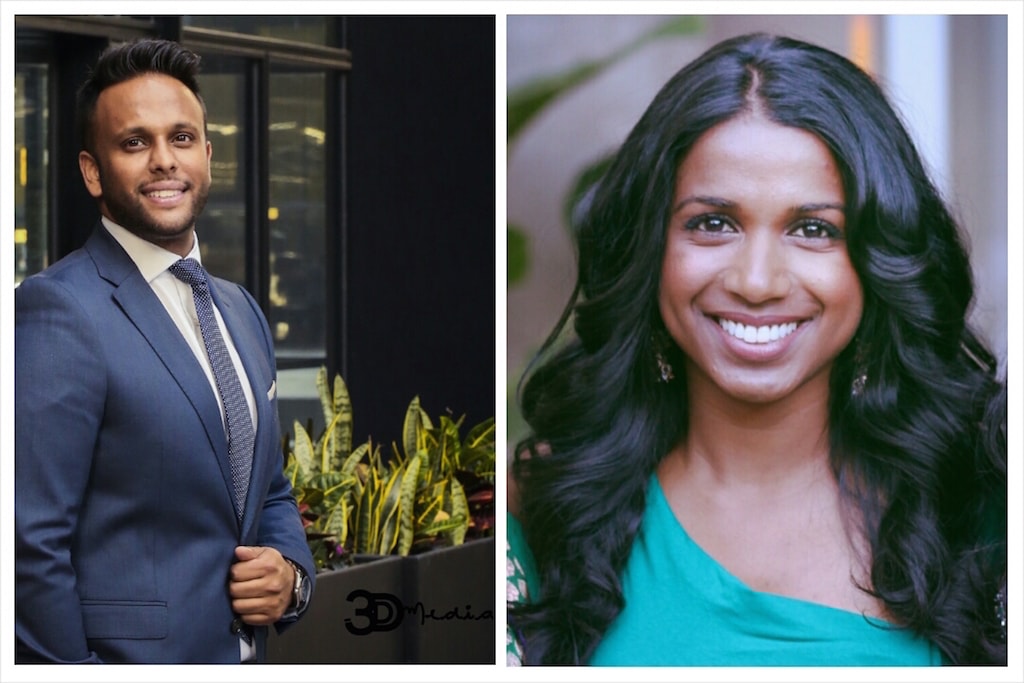 There's no shortage of Tamil female entrepreneurs and future entrepreneurial talent in Toronto. But show up to any major professional event and you'll be hard pressed to find them in  sufficient numbers. In addition to the apparent lack of support and turn out, there's also some hesitation from the Tamil women themselves to promote their own success stories. Historically, there have been few opportunities given to them, as a result, creating a shortage of female role models to inspire the next generation of women entrepreneurs.
In order to promote entrepreneurship among Tamil women, TamilCulture and Ideal Incubator have collaborated to create #Whatsherstory. This is the first ever networking event specifically launched to foster a community of Tamil Female Entrepreneurs in Toronto (Click here for event and ticket details), with plans to expand to other cities in the future.
The event is particularly important to the organizers as it's a topic they are personally passionate about, along with their supporters and associates.
" Whilst travelling between London and Toronto this past year, I've noticed that Toronto has an abundance of Tamil Female Talent that have a hunger to succeed in entrepreneurial activities. To showcase some of the best and to inspire the next generation was a natural thing to do and that's how #WhatsHerStory was born.  I feel it's about time that Toronto had an event to not only celebrate the success stories that have already taken place, but to also provide a platform for women to come and discuss their own stories of hardship, success and possible ideas they may have.
Ideal Incubator champions Female entrepreneurship and with a group of professionals dedicated to providing the best possible service and support to both female and male entrepreneurs alike. From providing funding, helping develop business plans to closing business development deals, we aim to be there for you from the start. Ideal Incubator has a network of consultants that have worked with startup companies for many years and are dedicated to finding, nurturing and launching the next generation of world-class Tamil entrepreneurs in the years to come."
- Koby Yogaretnam, Investment Analyst, Ideal Incubator
"I have always been proud of the resourcefulness of the Tamil community. Despite hardships and setbacks, we've managed to create opportunities in new settings and accomplish great things. Unfortunately, this side of the community was seldom represented in the media, which is what prompted me to start TamilCulture years ago. Initially it was a blog and T-shirt company that aimed to promote all the wonderful things taking place in our community. I was the sole writer and had a few friends helping out. I had a vision, passion, goals in mind and proven demand for the idea - beyond that I had no clue what it took to be an entrepreneur! And so, the business was eventually parked for a year to figure out where it could go. That's when I met my now co-founders Ara and Maat, through networking, who believed in me and my idea and wanted to get involved. Today, TC has over 50,000 unique visitors a month, over 30 contributors, our own dating site (myTamilDate.com), and we're humbled to be a modern voice for Tamil millennials around the world.
Every step of the way, I was helped by women and men who rooted for me, gave me their time and advice, introduced me to their contacts and inspired me in the process. It's not easy being an entrepreneur, and having people around you who understand your world and help you navigate it, is invaluable. That's why events like #Whatsherstory are important. We have so many talented female entrepreneurs in our community, and with the right kind of support and resources, they can make anything happen."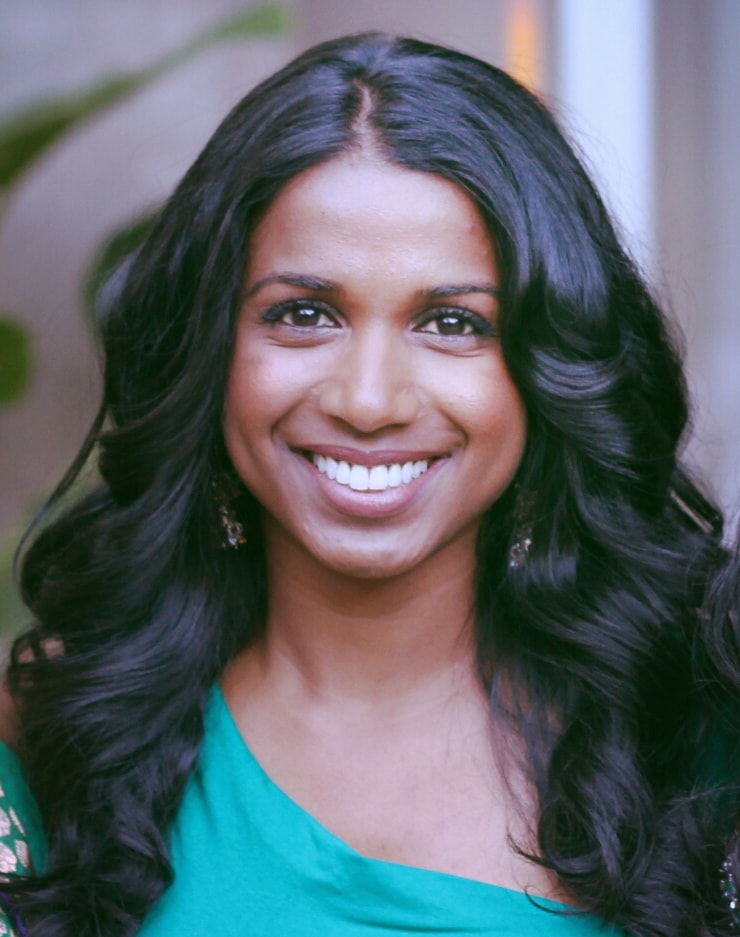 - Shivanu Thiyagarajah, CEO/Co-founder, TamilCulture.com & myTamilDate.com
Here's a list of the amazing group of women who will be participating in the panel discussion, which will be moderated by Koby Yogaretnam.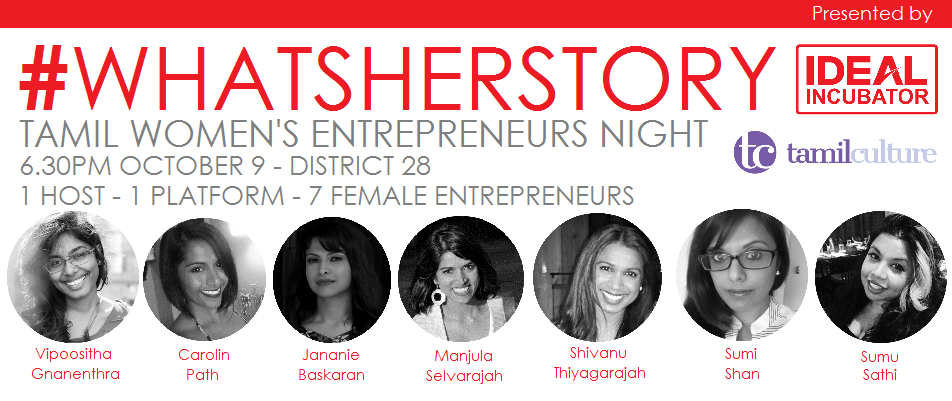 We look forward to seeing you at the event.