Recently, TIME Magazine presented its annual list of the 100 most influential people in the world, from artists and leaders to pioneers, titans and icons. Among the 100 listed are three individuals with Tamil ethnicity.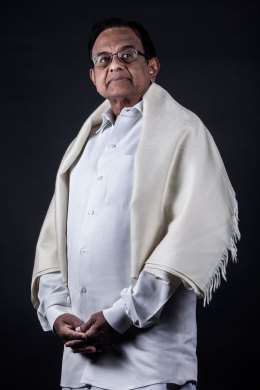 Titans: Palaniappan Chidambaram
Indian finance minister, 67
Palaniappan Chidambaram is in many ways a fish out of water. Indian politicians are warm and fuzzy, chronically late and terribly imprecise. Chidambaram is detail-oriented, works from 8 to 8 and has a reputation for getting a lot done, but with an arrogance that rubs many the wrong way, perhaps too many to unite the weak coalition government likely to emerge from next year's election.
A trusted counselor to the ruling Congress Party's Gandhi family, Chidambaram's experience is unsurpassed. He was Commerce Minister in the early '90s, playing an important role as India opened its economy, and as Finance Minister, he presented a pathbreaking budget in 1997.
Since then his reform record has been spotty. He was also Finance Minister last decade when emerging markets were booming. Now they are slowing. To land India's top job, he needs to revive his country's economic fortunes. He may also need to adopt a more Indian style.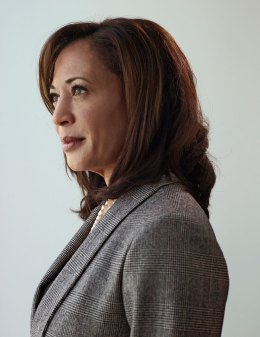 Leaders: Kamala Harris
Jurist to watch, 48
As a child, Kamala accompanied her parents to civil rights marches in Oakland. She's been making strides for justice — and breaking down barriers — ever since.
In 2010, after seven years as San Francisco district attorney, she became the first African American, first South Asian and first woman to be elected California attorney general.
She has expanded the smart-on-crime approach she pioneered as DA, taking dangerous guns off the street and targeting human trafficking. She took on big banks to secure a bill of rights for California homeowners and up to $20 billion to help struggling families, and she has taken bold action to protect immigrant rights and consumer privacy. The child who witnessed the civil rights movement from a stroller has taken a lead role in the fight for marriage equality by challenging the constitutionality of Proposition 8.
As a new generation of women picks up the mantle of progress, she will always be among the first to stand up and step forward.
Read more.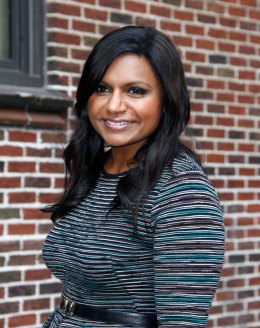 Artists: Mindy Kaling
Comedian and creator, 33
Mindy Kaling embodies the trifecta of being brilliant, wonderful and hilarious. Because that is statistically impossible, it can mean only one thing: she was created by an evil scientist to lull us into a giddy stupor in order to control our minds.
How else can you explain someone who simultaneously commands respect and affection? Someone so acutely adept at creating her own opportunities? Moreover, Mindy has a bright and generous laugh that's good for the soul, and yet she doesn't suffer fools. No matter the issue, she can be relied on to weigh in with conviction and good humor.
To be made fun of by Mindy is to feel special. I've learned so much from working alongside her, and I'm proud to call her a friend. I just wish she hadn't been created by an evil scientist.