Rajinikanth is by far the most famous Tamil movie star in the world. He wasn't born into privilege and doesn't possess traditionally good looks, yet he has captured audiences of all ages and background around the world, in a career that spans decades. On his 64th birthday today, he is also releasing his newest film Lingaa - now that's one heck of a birthday present.
So how famous is Superstar Rajini?
Die hard fans born and bred in the UK created an entire film in his honour, which has won many awards at film festivals. If you're luck to be in Toronto, you can catch the screening of this film next month. Buy tickets here.
When he joined twitter in early 2014, he had the highest first day following of any Indian celebrity and even beat out Kanye West!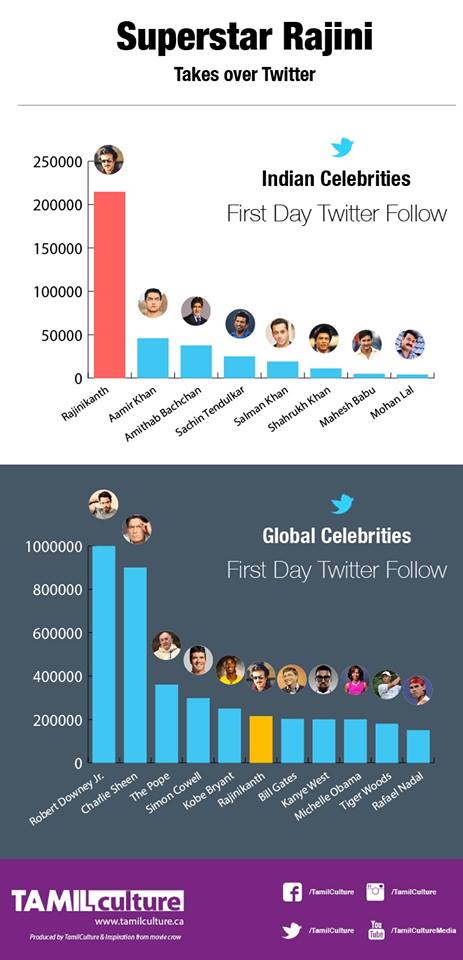 A design company in India, Minimal Kollywood Posters, created minion themed posters of old Rajini films as a way to appreciate his work.
So, yeah. He's pretty famous. Why? Well, you'll just need to check out #theRajiniEffect to try to understand!