The Girl Behind The Blooms
If you saw me walking down the street, you would never know that I have postpartum depression or that I'm currently diagnosed with clinical depression. I put on a smile and walk around keeping this disease a secret, afraid of what society will say because I do not want to be judged.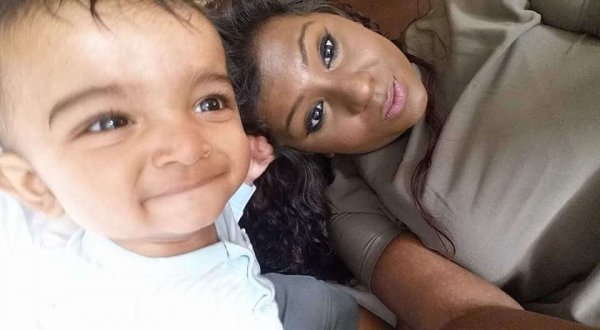 If you saw me walking down the street, you would never know that I have postpartum depression or that I'm currently diagnosed with clinical depression. I put on a smile and walk around keeping this disease a secret, afraid of what society will say because I do not want to be judged.
In the postpartum stage 7.5% of women have experienced some sort of depression. Most women don't tell anyone for the same reasons that I have outlined, and many are unaware that they are depressed due to a lack of mental health education.
"A monkey will always be a monkey.  It will never become a peacock". These are the words I grew up to. My mother didn't know at the time that these words would deeply affect me in the long run. She probably said it as a joke, but comments such as this one really impacted my depression at a young age, and high school only made it worse. Often we don't realize that negative comments we make about others, with the intention of constructive criticism, may affect this person in ways that we cannot comprehend.
In 2013 I met the love of my life.  Later on that year, I decided to go back to school for Community and Justice Services. My plan was to bridge off to another University for their program in forensic Psychology. I was an honour roll student that was living my life to the fullest and enjoying every moment of it. My husband proposed to me in 2015, in the most romantic way I could have ever imagined. On a private lake in Ardbeg Ontario, he went down on his knees and asked me to be his wife. I honestly never thought that this day would come because he has always told me that he wasn't the marriage type. After the proposal, we decided to wait until after I finished school to get married. However, this experience taught me that no matter how much we make plans for ourselves, if God has something else written for us there is no way of changing the outcome,
A few weeks after our engagement my entire world came crashing down. I discovered that I was pregnant! My parents were excited, but they feared what others would say and quickly got us married within 6 weeks time. In our culture so many of us live in fear of other people's opinions and judgement. I dropped out of school and started working immediately in order to get my maternity leave hours. I had no idea of what I was getting myself into when I agreed to have the baby. I didn't want to be selfish and deprive my fetus with an opportunity at life and I could not do anything to take away the joy that both my husband and parents felt when they discovered I was carrying their grand child.
Emotionally, it was a very hard pregnancy for me. I also had to hide my pregnancy from my extended family members, which only made it worse. It was a time of joy and I wasn't able to enjoy it because I was told to wear oversized shirts to cover up my pregnant belly which I really wanted to show off.  I wasn't aware at the time, but all these little things were the cause of the depression during my pregnancy.
After what seemed like forever, I finally gave birth to my handsome son, who was immediately taken away from me and put into the ICU. I did not hold him, not because I wasn't able to, but simply because I did not want to. You would think that the first thing a new mother would look forward to, is to hold her new born child for the first time, but this was not the case with me.  My husband found this strange, but didn't read too much into it because I had just suffered through an 18 hour labour. A few days went by before my son was released from the hospital and came home. I felt distant and did not seem to possess a bond with him.
My mother would come home everyday and spend time with her grandson from morning until my husband came home from work. She assumed that I was being lazy because she didn't know what I was feeling and I didn't want to tell her. She also didn't understand what depression was. She started to raise my son and I went back to school when he was 3 weeks old, only to dropout once again. This time it was because mentally I just couldn't do it. I smiled and laughed with others on the outside, but inside I was dying. I felt hopeless and worthless. I would ask myself constantly; what has my life come to? Changing diapers and cleaning vomit? I never wanted to be a housewife and I have never been without a job since I was 16 years old.
Eventually the smiles turned to anger and it became clear to my husband that something was wrong. However, he didn't truly understand that I needed to seek help until I attempted suicide. Lucky for me I have an understanding and loving husband who made me open up about how I was feeling, even though I was afraid that he was going to judge me.  With his support, I started going to therapy and a few months later God blessed us with another pregnancy.
It was scary for both of us and it was a very hard decision to make, but we decided to keep our second blessing. This time I had my husband to talk to and a therapist to turn to whenever I felt depressed. Not only did my husband put me in therapy but he also encouraged me to go to school to pursue what I love.  Soon, I graduated as a florist. My husband started the Blue Blossoms flower shop for me as a way to keep myself busy and so I have something to do outside of raising my family.
I'm not saying that I am 100% better, but I do see a difference in my mental health after the birth of my second son, partly because of Blue Blossoms. Every arrangement I put out there is made with passion, creativity and care. Besides making beautiful day to day arrangements, Blue Blossoms specialize in boxed bouquets and garden style arrangements. Boxed bouquets have been around for years now but I went above and beyond by adding something unique and different. When someone says boxed bouquets, usually people think of roses in a beautiful box, but with Blue Blossoms you are getting an arrangement neatly and uniquely arranged in a box filled with foliage and other alluring flowers.

Currently, I am working as a florist in Toronto making unique and different arrangements, but in the near future I hope to partner up with other mental health charities to help facilitate a program for women like myself, battling depression or postpartum depression. I hope to create a program where they can come mingle and make arrangements together. Getting out of the house for a few hours a week makes a big difference in a women's mental health during the postpartum stage.
On Mother's day of 2017, Blue Blossoms had our first pop up shop in downtown Toronto. It was a tough weekend for us but this experience helped me realize that this is my preferred form of healing. Speaking to a therapist is definitely helpful, but sitting down and making arrangements is more therapeutic for me than speaking to someone about it.  I no longer feel like I'm worthless or doing nothing with my life.  Blue Blossoms is my outlet and escape from the daily routine of raising my beautiful boys and caring for my loving husband.