Jodi Bridal Show, one of the most popular Tamil wedding shows in Canada, is facing some backlash over their magazine's cover choice this year. While most people have shown support and admiration for the artistic direction of the cover, and the empowering message it aims to send that the modern Tamil bride can dress as she likes, a select few feel that it's tainting Tamil culture.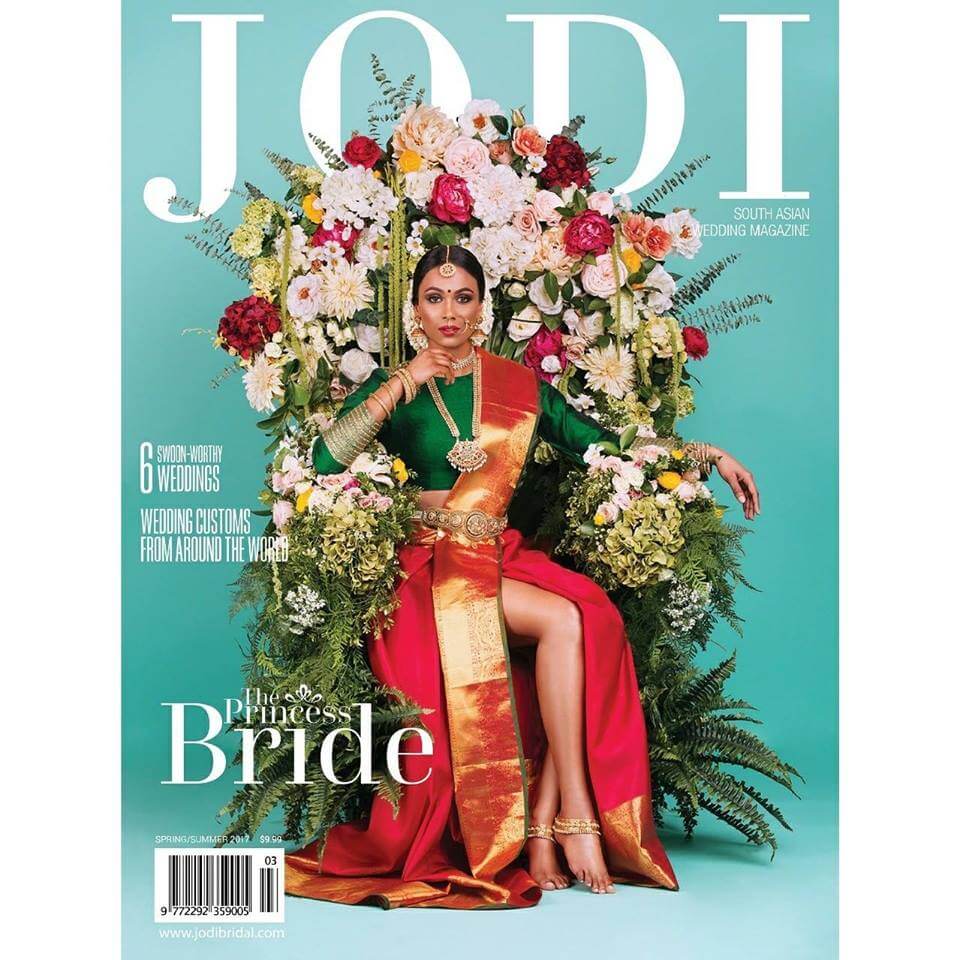 According to some, "This is not a Tamil Bride.."
TC received the following statement from Jodi.
"Our team collaborated with talented individuals to unleash the limitless potential for every woman/bride.
This cover is a celebration of self-confident independent women/brides who push the boundaries of the norm. It celebrates the different types of Tamil brides that are emerging in 2017. Every Tamil bride, whether she shows her midriff, her thighs, her legs or any part of her body should be able to do so freely without judgement. The sari is a beautiful art piece and young women around the globe are bringing forth their own beautiful style of dressing it and this cover embraces the beauty of it."
Be sure to share your thoughts and comments below or on our Facebook page.
Speaking of weddings..are you looking for love? Check out myTamilDate.com and join the countless others who have found their soulmate leading to marriage and meaningful relationships.
Image sources: Creative Director: @dreamersevents Styling: @dreamersevents @spicedrunway Photography: @ovyianphotography Videography: @pyourvision MUAH: @akmakeup1 @amplifiedsoul Sarees & Jewellery: @mayasboutique Florals: @florella.toronto Venue: @brighton_convention_centre