Suba Sivakumaran's 'House of My Fathers' Sells to Hong Kong's Asian Shadows
Sivakumaran's debut was presented at 2016's Locarno Open Doors.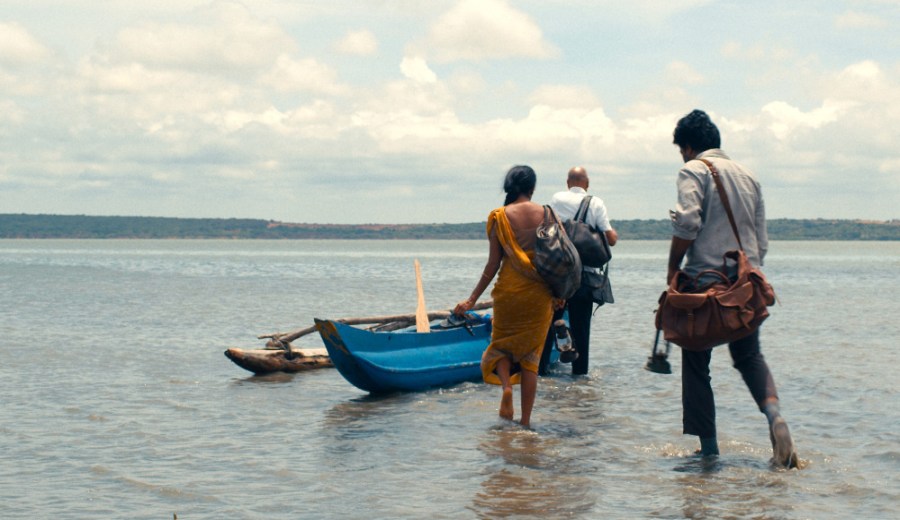 Asian Shadows has acquired international rights to Suba Sivakumaran's feature debut "House of My Fathers," a project presented at Locarno's Open Doors in 2016.
It will be the first Sri Lankan film on the slate of Asian Shadows, the Hong Kong-based sales agency representing Asian talent such as Chinese Wang Bing's "Mrs. Fang," a Golden Leopard Winner in 2017, and Thai Nawapol Thamrongrattanarit's "Die Tomorrow," premiered in Berlin this year.
"House of My Fathers" is produced by Suba Sivakumaran's Palmyrah Talkies which is based in London, in co-production with Dominique Welinski at DW Productions, whose credits include Karim Aïnouz' "Madame Satã" and Alireza Khatami's "Oblivion Verses." Welinski is co-producing Sanjeewa Pushpakumara's new project "Mother," which is being presented at this year 71st Locarno Open Doors Hub.
"We were amazed by the strength of the film, in both its style and message. Suba has made a powerful political and poetic debut film. Her narration mixes fantasy with the trauma of civil war, putting at the center of our attention the human and emotional cost of long political conflicts," founder Isabelle Glachant told Variety. Feature is about to finish post-production, ready for the fall festival circuit.
In "House of My Fathers," two Sri Lankan villages –one Tamil, one Sinhala– have been at war with each other for decades. When, on both sides, villagers become infertile, they receive a message from the gods. A Sinhala man and a Tamil woman are to be sent to an isolated place where they will find the secret to renew life. But only one of them will return. In the Forest of the Dead, Asoka and Ahalya face the secrets of their villages and their personal pasts.
Told in a fable style, the feature's episodes are linked to diverse events from history offering a reading of a post-conflict society. The film "is about all those people who have loved and lost, and perhaps knowingly, or unknowingly betrayed those whom they did love," Sivakumaran told Variety.
*Read the rest of the original story published on variety.com.*