My name is Anitha Rasuratnam. Lover, creator, and dancer. I have been practicing the art of Bharathanatyam since the age of 5 and it has always been something I have kept close to my heart. I have made memories, both on and off the stage, that I carry with me to this day.
Bharathanatyam has engrained a strong sense of connection to my cultural roots, cultivated creativity, and has allowed me to express various stories through movement. The passion I have for dance has helped me translate the passion I have for other aspects of life, such as helping impact the community in a positive way. It has been a long time dream and goal to use my passion for dance to give back, and I am here to do just that.
I believe through the power of artistic expression, we as a community can come together to make a difference. I will be performing a dance recital in collaboration with The Children Aid, Rehabilitation and Education Program (C REP), a non-profit organization working towards the recovery and enhancement of children who have been affected by poverty in Sri Lanka, due to the long running Civil War and the Tsunami, which has cost the lives of many. For the past few years C REP has had an ongoing project to build a Children's Home in Mayilambaveli, Batticaloa. Their goal is to create a shelter where children can feel safe, accepted, and surrounded by love.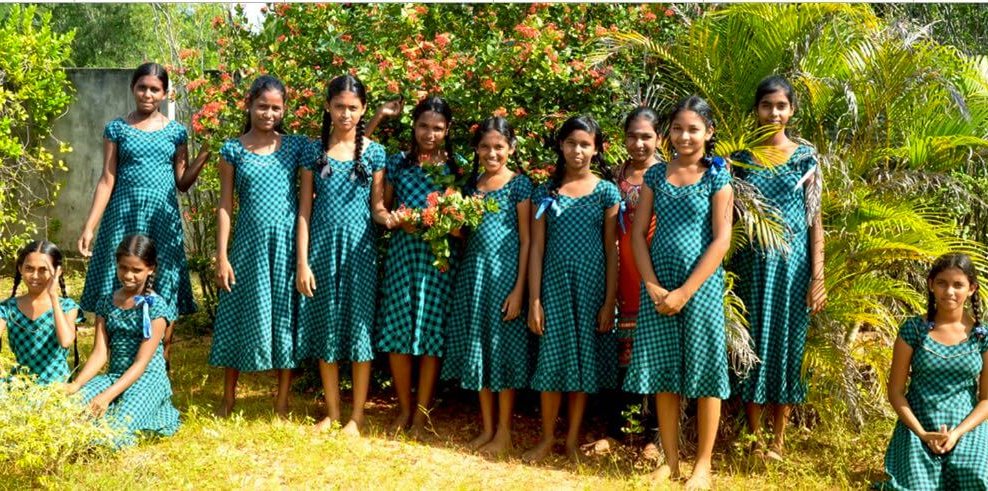 Currently, the Children's Home supports 50 girls between the ages of 6-12 who have lost their homes and their families. Through a sponsorship program, the shelter provides food and clothing for these girls on a day-to-day basis. The shelter has implemented several after school academic and art programs such as tutoring, Bharathanatyam classes, yoga classes, etc. with the hope to add more. With more funding, the centre will be able to hire more teachers and implement more programs to further cultivate the growth of these children.
The Children's Home requires further funding in order to complete construction, to house more children and build the required facilities. As someone who is in the Interior Design field, I understand the effect and importance of creating a space where one can feel comfortable, peaceful, and at home. Caring for children starts with a safe, loving home and it is with your support that we can give these children just that; a home. All profits collected from the program as well as the gofundme page, will help with the completion of the Children's Home. By supporting this cause you are not only providing for means to build a home, you're giving these girls the means to build a better life.
If you are in the Toronto area and are interested in purchasing a ticket for this event, please contact prema.charityshow@gmail.com. If you are unable to attend the program, feel free to support by heading to the link below. Any bit of support is greatly appreciated!
Love,
Anitha R.
Venue:  York Woods Library Theatre
Location: 1785 Finch Ave W, North York ON, M3N 1M6
Time: Doors Open at 5:00 pm. Program to commence at 6:00 pm
Ticket Price: $15
Contact: prema.charityshow@gmail.com
Link: https://www.gofundme.com/prema-c-rep 
Thank you to the following sponsors and vendors who have made this venture possible!