Growing up, my sisters and I were raised without cable. Our parents thought it would help us our focus on academics. At the time, we hated this decision because we felt like we were missing out on all the shows other kids were talking about. However, looking back now, we are incredibly thankful that our parents did this. It's not because it made us better students (I don't event want to go here), but because it forced us to be creative to conquer boredom. We came up with countless games, took up a number of hobbies and took up other creative outlets to pass the time. We also had access to an old VCR and a lot of class Tamil movies. I can confidently say these movies sparked my love for film amd telling stories through film/photographs. The way a camera is able to capture a story has always intrigued me.
My name is Givagaran Nithiyanantham. I am a graduate of Ryerson University and currently an up-and-coming photographer. I love to take on new challenges and tackle new projects. I grew up in a very traditional household where the norm is to get encouragement from my parets to achieve spectacular grades and take on extra-curricular classes which included carnatic singing and miruthangam. I was reluctant at first as most kids are. However, as I grew older, my passion for carnatic arts and Tamil culture grew.
In 2015, I finally got my hands on a camera. When I started doing photography, I honestly had no idea what I was doing. I just had the passion for film and capturing precious moments, but I was clueless around the technical side of using professional cameras. I watched countless videos, studied the work of famous photographers and took a very large amount of just about everything. In 2016, I really started to believe that everything happens for a reason. I joined the Ryerson TSA team and got involved in formals and other university events. Through my work here, I met Abi Jegan from Geethams Event Decor who introduced me to one of his friends who happened to be a big name in the phogorapher world: Mugunthan of EM Photography. He's been such a great mentor over the years. I can't say enough about his transparency, honesty and genuine nature. I feel like I've been given so many opportunities to grow and learn about the world of photography through my association with him.
I would also like to give a shout-out to the Tamil entrepreneurial community, specifically within the wedding industry, which is on the rise. It is extremely important to me to thank the individuals who are currently involved in the wedding industry for being so supportive of newcomers, including offering workshops and mentorship.
Over the years, I've learned the trial and error is the best way to reach a goal. I've managed to stay motivated through watching other photographers share their expertise in various forms of social media.
It was not an easy journey to get to where I am today. My parents gave me a lot of confidence by trusting and supporting me to follow my dreams of being a wedding photographer, which quite frankly I'm still surprised about. Family is very important to me and I can't even put into words have supportive my sisters and cousins have been along my journey. There is a whole team behind Captured by Giva. Aside from the incredible support system and amazing mentors, there was always the challenge of having the right equipement. I only worked part-time because I was a full-time student and helped out at home, so finances were definitely an issue. I have borrowed gear from my fellow photographer friends and rented equipment whenever possible. I can recall a number of times where I've had to drive back and forth from Oshawa to Brampton to pick up a camera and drive back to return it. I did not have four thousand dollars to buy the camera myself, but I had the $20 for gas and a friend with a kind heart.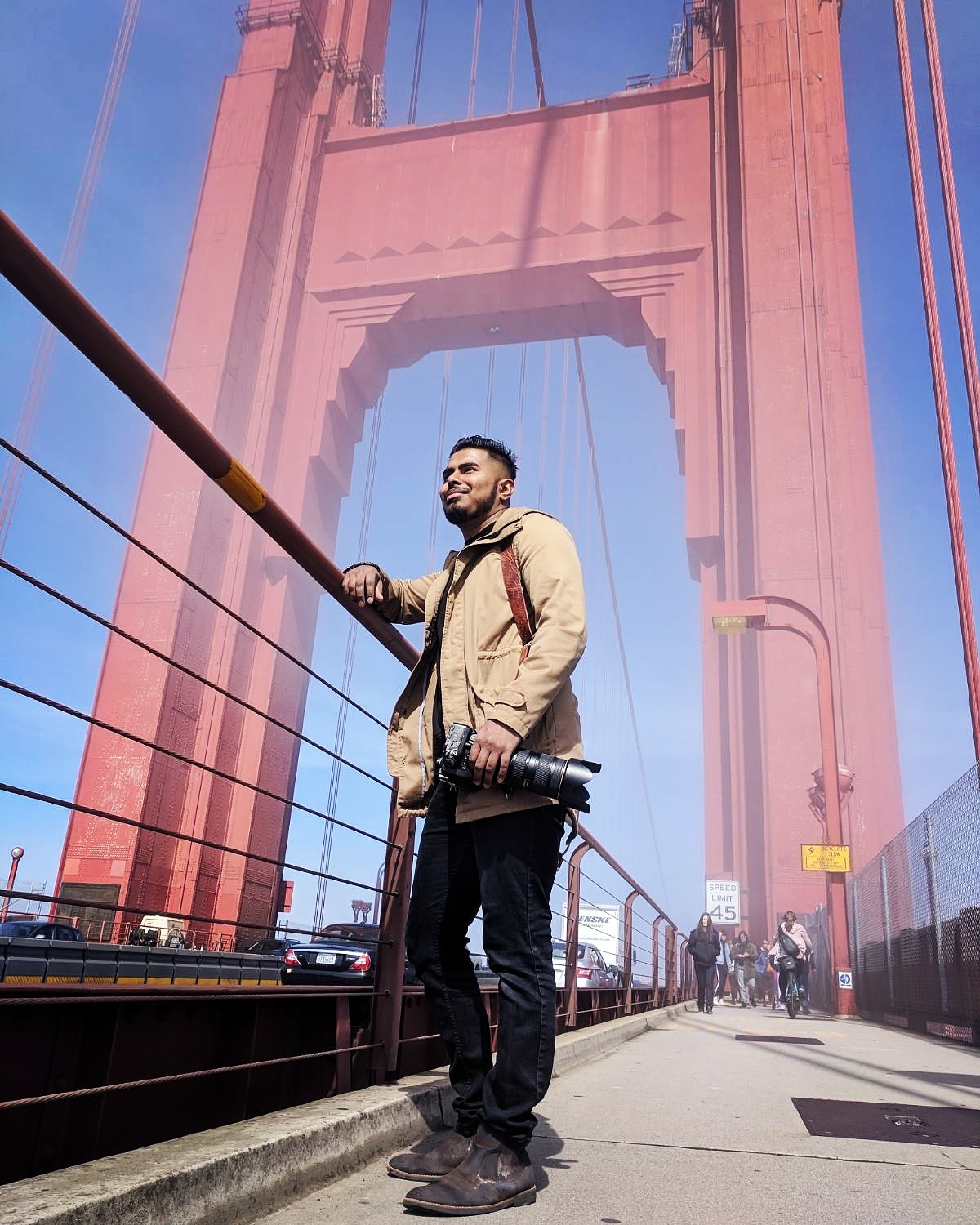 My rock in my journey without a doubt has been my best friend, who has helped me with endless hours of support. She helped me design my logo, create a marketing campaign for my website launch, kept me focused when the amount of work was becoming overwhelming and assisted with photo editing! I made the decision to plunge into the deep end of photography and hoped to come out swimming. I didn't know anything about Photoshop or post work. She taught me the details on using the right program in addition to actually doing my post work. She has always been there and I know she will continue to be my rock moving forward.
My appetite for new challenges and projects has always lead me to interesting places. Although I am completely happy with my photography business, I recently entered into a new venture with family and friends - Rani Event Decor. This is another creative outlet which turns a person's vision into unforgettable memories. I know people say not to mix family with business, but I would have to disagree. The joy in working with family is something that I wouldn't trade in for anything. It's been a blast!
I'm not in a hurry to get to the destination, but I'm definitely enjoying the journey. I'm looking forward to more challenges and conquering them. I look forward to doing this all with my long-time support system, I promise I'll make you all proud!