MK on the Mic: Interracial Relationships
Podcast about interracial relationships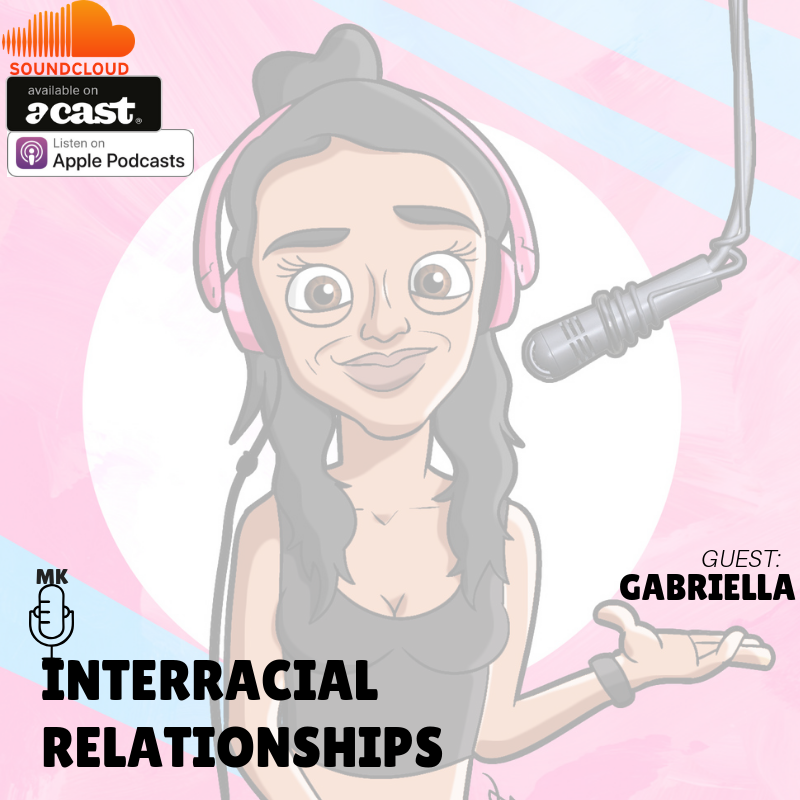 On this episode of MK on the Mic, Gabriella joined me again to talk about interracial relationships. In Part 1, we discuss our own flawed perceptions of dating certain races, a partner's family making uncomfortable comments, racist exes and more....
Part 2 will air on Monday 28th January and Part 3 will air the week after.
Gabriella joined us before, listen on SoundCloud here: https://soundcloud.com/mkonthemic/mixedraceidentity
Subscribe to MK on the Mic with Meera Kumar for more! You can listen on Acast, Apple Podcasts and SoundCloud.
Instagram: www.instagram.com/mkonthemic/
Facebook: www.facebook.com/mkonthemic/
Host instagram: www.instagram.com/meerakumar/
Gabriella:
Blog: medium.com/@gabriella_evang
Instagram: www.instagram.com/gabriella__evangeline/
Please subscribe, like and comment to let me know if there's anything that you'd like me to talk about on the show. If you're in the London, UK area and you'd like to be a guest on the show then let me know in the podcast episode comments!
Any feedback is very welcome.
Love and peace,
MK