Koby & The Hustlers (Ep.4): Andrew Mitson's Journey From High School Dropout to Forbes 30 Under 30
How did Andrew Mitson start a successful tech company, teach at LSE and make it to Forbes 30 Under 30 at just 23?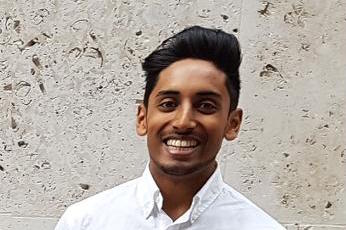 In this episode of Koby & the Hustlers, Koby chats with British Tamil entrepreneur Andrew Mitson, who at just 23 is a cofounder at ed-tech startup Up Learn, a teacher at LSE and recently named to the coveted Forbes 30 Under 30 list - and he's just getting started! Tune in to hear his story.
About Up Learn:
Up Learn deploys neuroscience-informed artificial intelligence to determine students' strengths and weaknesses to construct personalized learning experiences. In addition to guaranteeing A*/A, the company works with charities to give a course free to a child in need for every course sold.
Be sure to follow your host Koby for his latest updates here.