HANDMADE is a cookbook which tells the incredible stories of 34 widows of the war in Sri Lanka. The women featured are from the North East of the island nation and throughout the book their relationship with food and recipes during the war, in the refugee camps and whilst rebuilding their lives, is shared.
With beautifully transcribed stories combined with stunning photography, the book reveals the journeys of these women alongside the meals they cook and what they dream of providing for their families in the brighter future.
HANDMADE came about organically when Palmera, an Australian based charity that has worked in the North East of Sri Lanka since 2004, saw how food featured heavily in the lives of the women they work with.
'I see their strength in things they may never notice. How they cook from scratch with just a few utensils; how they manage to pay all the bills and give their children food, even when there is little money coming in; how they somehow manage to keep their families together even through the many hardships they have endured.' - Abarna Raj, Founding Director of Palmera
Palmera is focused on creating sustainable livelihoods for widows of the war and unemployed youth through micro-enterprise projects by working with their local grass root partners and the community itself.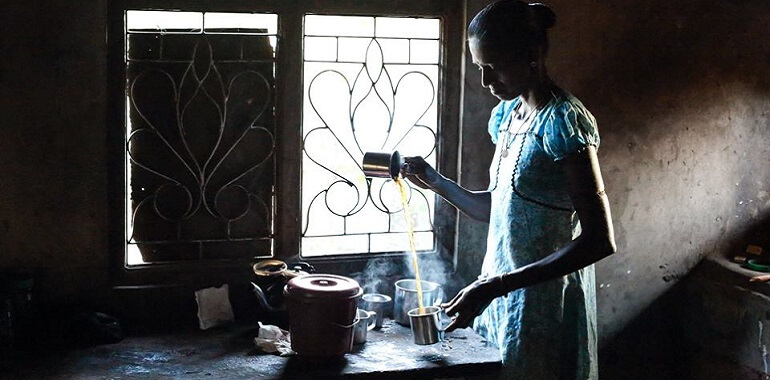 Many of the stories within HANDMADE were gathered through interviews with Palmera's project beneficiaries over 2014 and 2015. The project was then launched in Australia and the UK at the end of 2015 with much success. It has also received the support of a number of corporate partners as well as international charities such as Amnesty UK and Oxfam Australia.
You can find out more about the HANDMADE journey through their Sydney launch video:
As well as this short teaser video :
A limited number of copies of HANDMADE are now available in North America! The book is priced at $35 (CAD), and was undertaken through volunteer efforts which means a significant portion of the cost of sale will be invested back into Palmera's work.
If you are interested in purchasing a copy of HANDMADE please contact TamilCulture Senior Editor, Nive Thambithurai at nive.thambithurai@gmail.com. If you would like more information on HANDMADE or Palmera please contact Abhi Phatak on abhi.p@palmera.org.